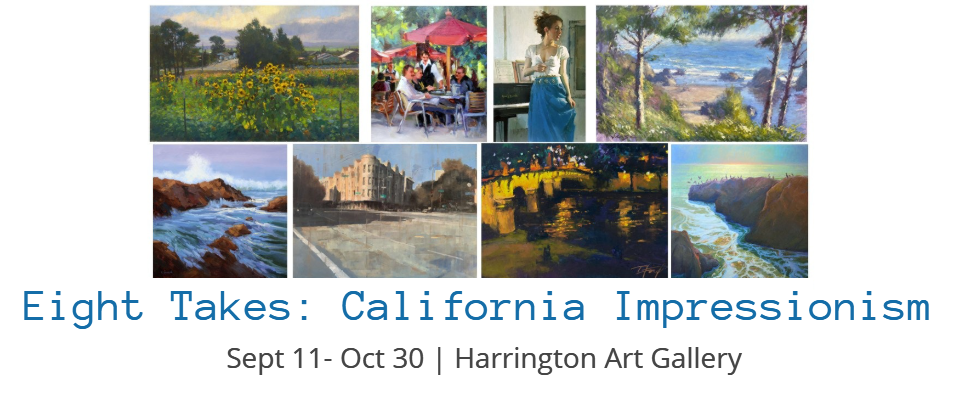 Date/Time
Saturday, September 11 - Saturday, October 30
Reception: September 18th, 1pm – 3pm
The terms "California Impressionism" and "California Plein-Air Painting" describe the large movement of 20th century California artists who worked out of doors, directly from nature in California. "Eight Takes: California Impressionism" exhibition features 8 nationally known Northern California impressionist artists. This exhibition revolves around each artist's interpretation of California Impressionism reflected in the landscape and through figurative work.  Each of the artists in this exhibition embraces the impressionistic style in their paintings with their attention on the effects of light, loose brush work, and rich color.
Participating Artists: Nancy Seamons Crookston, Terri Ford, Ellen Howard, Ryan Jensen, Laurie Johnson, Jim McVicker, Carole Rafferty, Tonya Zenin
All of the artists featured in the "Eight Takes" show are members of the California Arts Club. As one of the oldest, largest and most active art organizations in the country, they are committed to keeping the traditional arts and its time-honored skills alive.
Gallery Hours:
Thursdays: 10am-12pm
Fridays: 3pm-5pm
Saturdays: 11am-3pm
Gallery is open to the public. No admission fees.
Location
Firehouse Arts Center