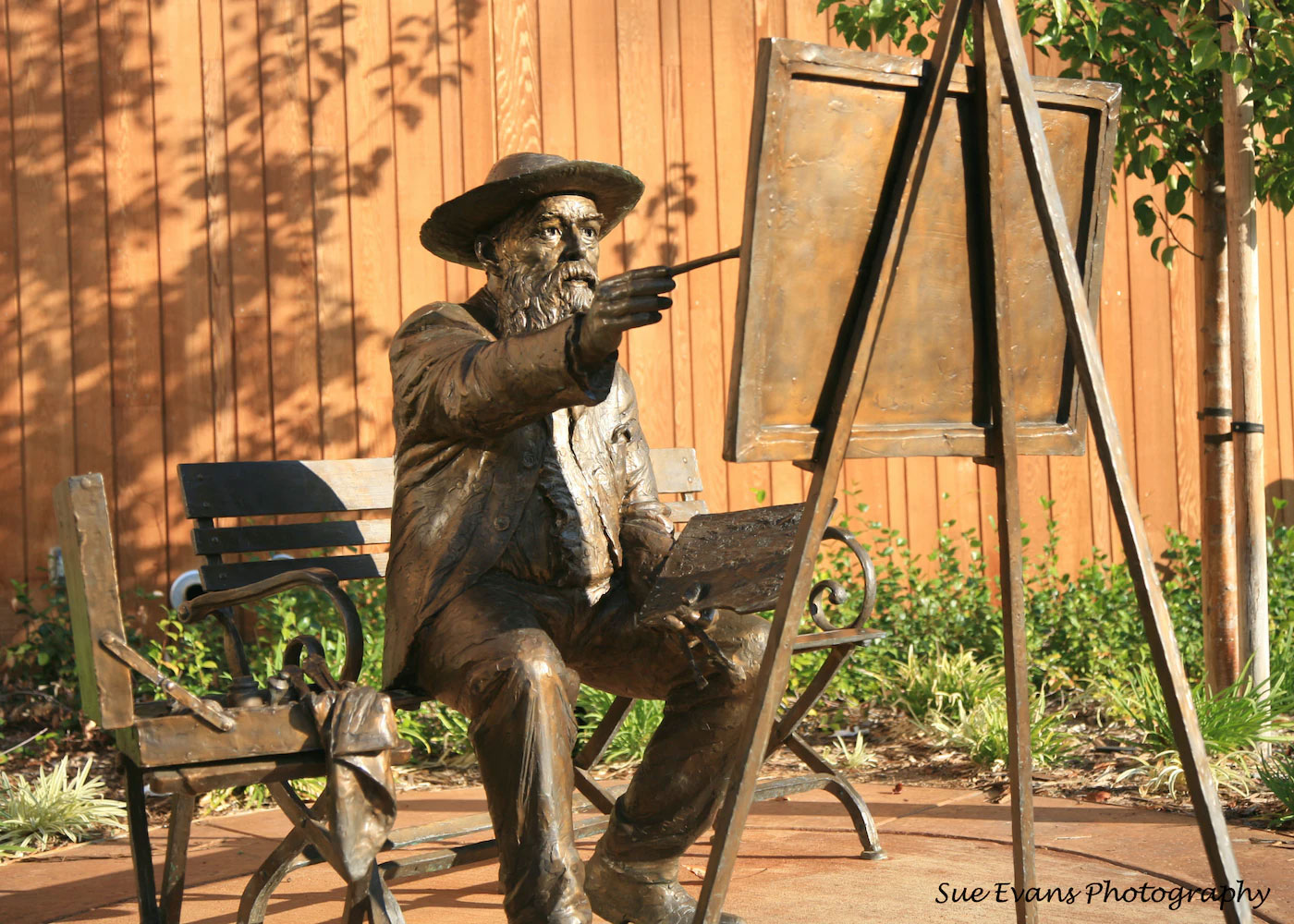 The City of Pleasanton has more than 60 unique pieces in the Public Art Collection, purchased through a combination of City funding as well as the generous donations of community donors.
Pleasanton's Public Art Collection includes captivating sculptures, murals, and installations that celebrate the intersection of art and community, enriching public spaces for all to enjoy.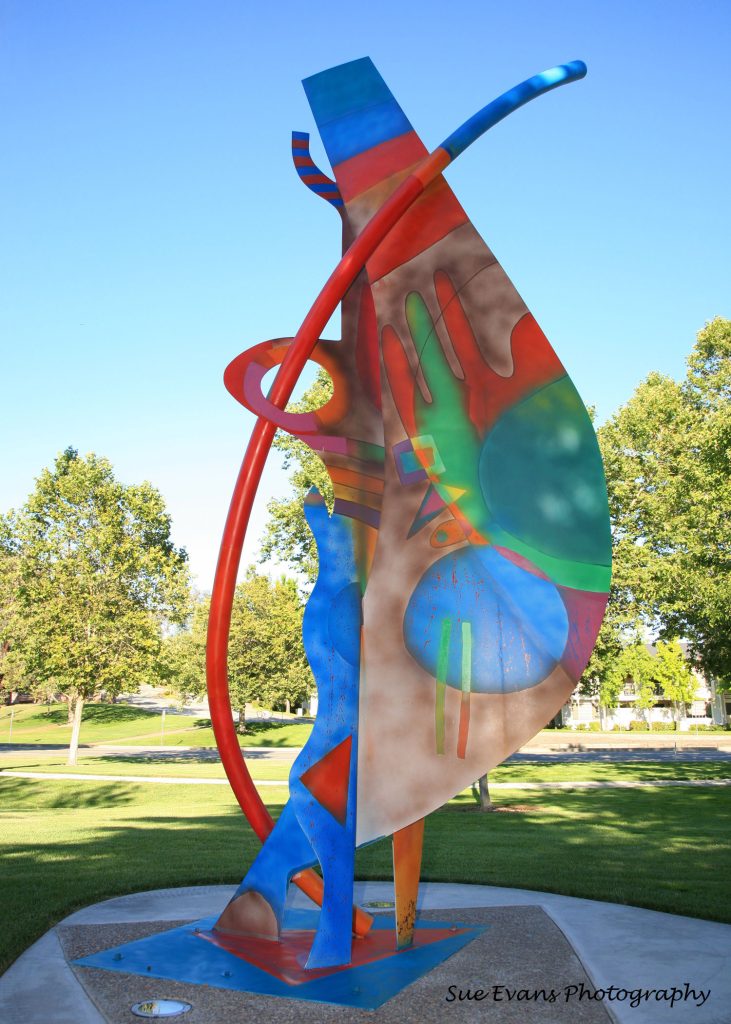 Public Art Collection
Coming Soon! City of Pleasanton's new interactive online Public Art Map where visitors can learn more about each of the pieces and explore locations throughout Pleasanton.
Philosophy
The Pleasanton Municipal Code, Chapter 13.16 Art in Public Places outlines the philosophy, purpose and goals of art displayed in public places.
13.16.010 Statement of philosophy.
As a community matures, the community turns toward the greater rewards it can provide for its citizens. Typically, a community will turn toward increased cultural activities.
Pleasanton is maturing and becoming more aware of the value of its cultural environment, particularly public art, for its citizens to enjoy.
As stated by the National Endowment for the Arts, "Our need to make, experience, and comprehend art is as profound as the need to speak. It is through art that we can understand ourselves and our potential…and it is through art that we will be understood and remembered by those who will come after us."
Therefore, the city accepts a responsibility for expanding experience with public art. (Ord. 1676 § 1, 1996)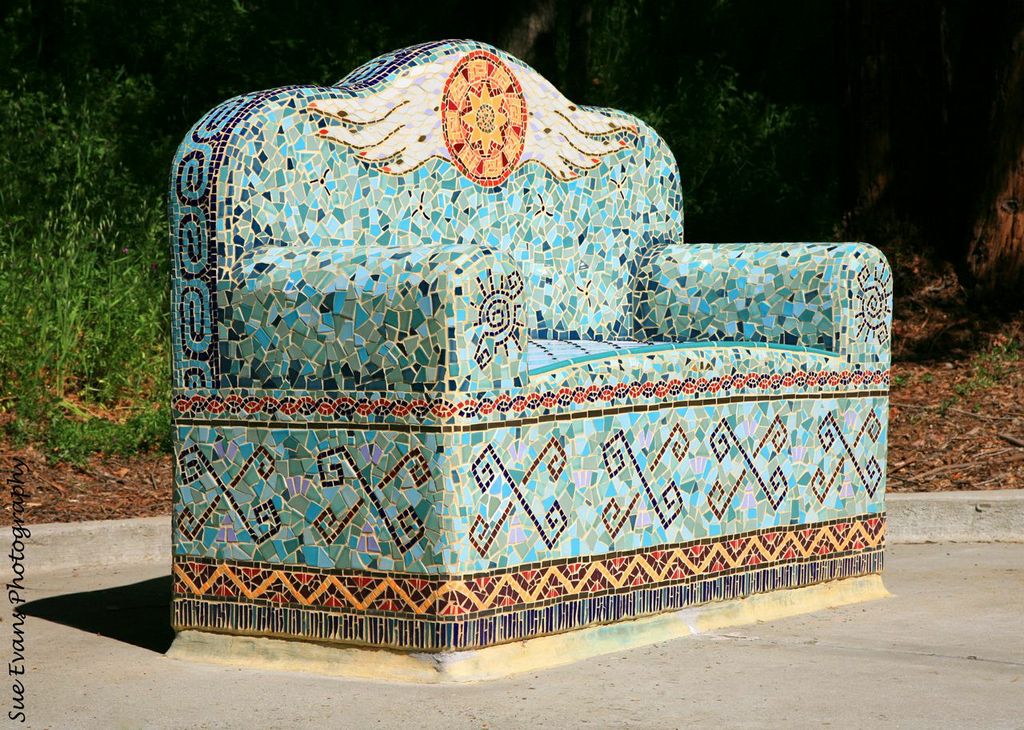 Process for Gifts/Loans of Public Art
The Pleasanton Municipal Code, Chapter 13.16 Art in Public Places outlines the process for gifts and loans of public art displayed in public places.
13.16.070 Gifts and loans of public art.
A. The civic arts commission shall review any proposed donation or loan of public art for artistic merit, site appropriateness, liability questions, and installation and maintenance costs and considerations. The review shall include consultations with all affected city departments.
B. Upon completion of its review the civic arts commission shall make its recommendation for acceptance or rejection of the offer to the city council.
C. A donor who wishes to make an offer of a gift of public art shall provide for review:
Documented materials for the artwork being offered for donation including photographs, slides, renderings, descriptions of size, weight, medium, title, year of creation, and a resume of the artist, if possible;
Documentation establishing the donor as the clear and unencumbered title holder of the artwork.
A release letter by the donor should the city decide to deaccess the artwork in the future.
D. The city will acknowledge receipt of the donated artwork without valuation for tax purposes. The donor must find other means of establishing the value of the artwork. (Ord. 1676 § 1, 1996)
Get Involved
If you have questions or want to learn more about Pleasanton Public Art, please contact us.