THE STAFF
Programming & Supervision
Youth & Teen Performing Arts
Senior Office Assistant
Theater Technicians
Harrington Art Gallery
Box Office
THE VENUE
About The Firehouse Arts Center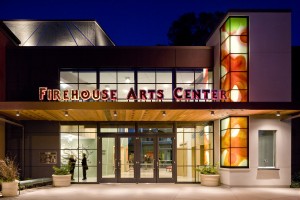 The Firehouse Theater brings you performances in music, poetry, theater, comedy, film and more. You'll experience the drama of world-class programming and a state-of-the-art venue for an unforgettable evening. This 20,000 sq. ft. cultural arts center features a 221-seat theater, a 2,000 sq. ft. fine arts gallery, an 1,800 sq. ft. classroom space, and an hourglass shaped grand lobby that links Downtown Pleasanton to the facility's 3,000 sq. ft. Parkside patio and adjacent Lions Wayside Park.
The facility's unique design effectively incorporates the old with the new. This approach consciously reflects guidelines set by the National Park Service for all adaptive reuses of historical buildings. Those guidelines call for the very clear visual demarcation between new construction and any preserved historic edifice. The facility also reflects its unique setting, featuring warm, vibrant colors on its west entrance "Firehouse" street side, and a "Parkside" entrance that features curvilinear wooden walls and cool accent colors, all in visual harmony with the adjoining Lions Wayside Park.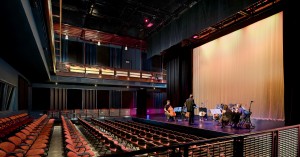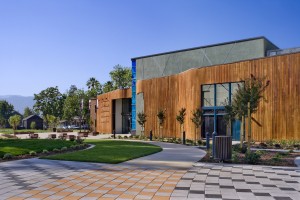 The Firehouse Arts Center offers an array of unique operational and maintenance features. "Green building" components include extensive use of recycled materials, solar panels which supply 15% of the building's electricity needs, sculptural bicycle racks to promote alternative transportation, high efficiency climate controls. The Firehouse Theater features flexible seating in a below-grade tiered area for end-of-house proscenium type performances. That same area may be replaced with platforms to form a completely flat floor for a multitude of intimate seating configurations for thrust, arena, and cabaret staging.
The Firehouse Arts Center is designed to promote participation in recreational experiences as they relate to the arts. Examples include a thriving youth theater program that offers classes, rehearsals, and performance opportunities for young people. These activities are taught, directed and produced by theater professionals. Theater performances, arts exhibits, classes of all kinds, all develop skills and provide memorable experiences that last lifetimes. The Firehouse Arts Center, a beautiful work of art in and of itself, located in the heart of Pleasanton, serves as an inviting beacon, strengthening community image and sense of place.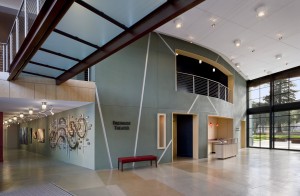 Pleasanton Fire Department History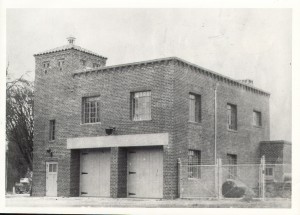 Jim Georgis 1930
John Amaral 1954
John Frudden 1960s
Joseph Hill 1977
George Withers 1989-1997 (32 years of service with the Pleasanton Fire Department)
Stewart Gary 1997-2005
Bill Cody 2005-2009
James Miguel 2009-present