THE STAFF
Program Staff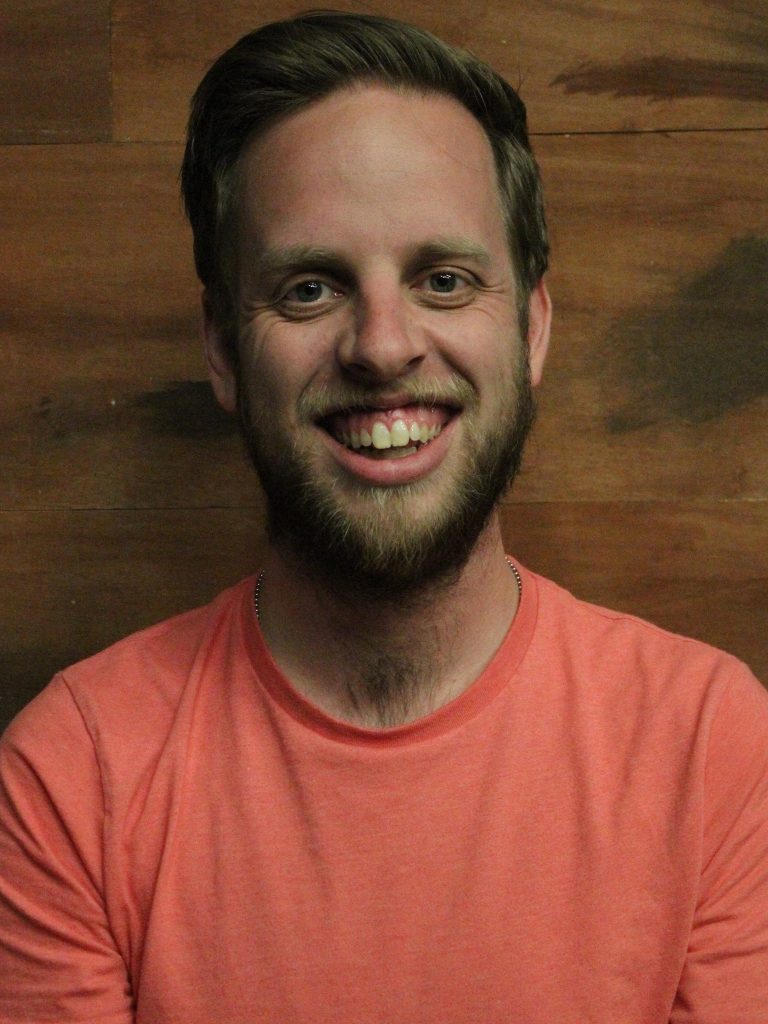 ---
Jeff Zavattero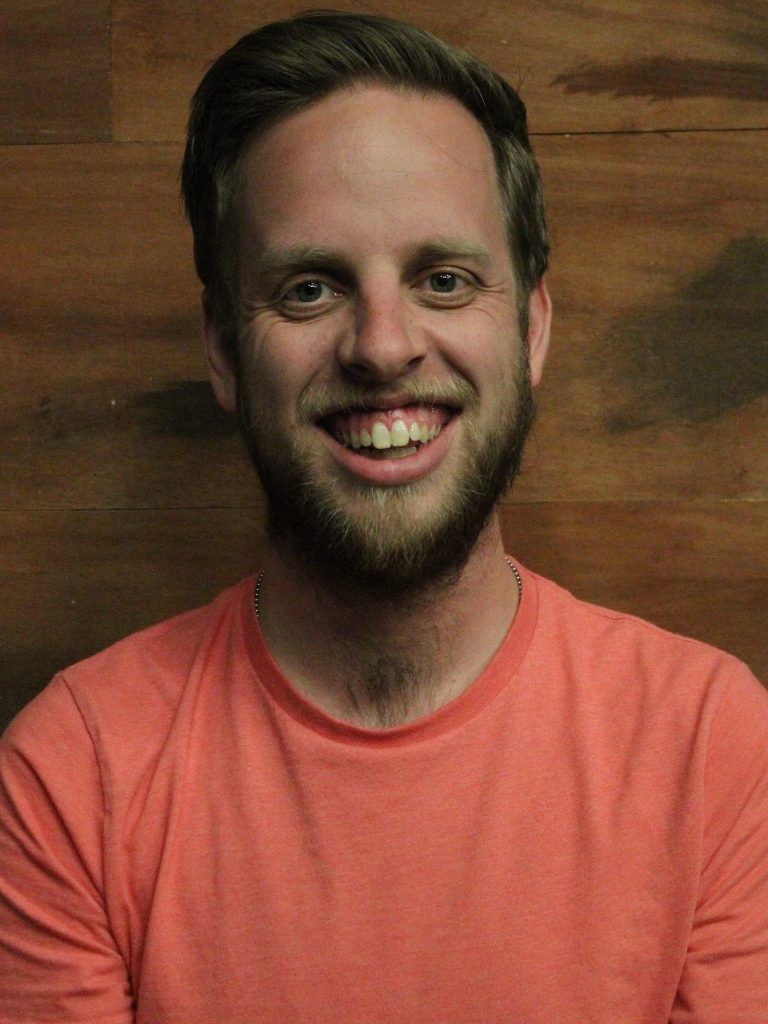 Jeff Zavattero (he/ him) is humbled, honored, and elated to be the Library & Recreation Coordinator for Pleasanton Youth Theatre Company and the vibrant arts programming here in Pleasanton. Jeff moved to Pleasanton at the age of nine, and was introduced to Pleasanton programming when he was nine years old, playing baseball with Pleasanton Little League, basketball with PYB, and flag football with PJFL before finding his passion in theatre in 2012. He has called this program home since 2013 when he first began teaching here – and it has been his great joy to be a part of this program's incredible growth over the last decade. Jeff has his AA in Theatre from Las Positas College, where he had the great joy of enhancing his performance skills in several shows and found his passion for directing. Outside of theatre, Jeff has a strong affinity for digital design and is an avid video game-lover. He looks forward to continuing to share his deep love for the arts with the youth in his hometown.
---
Andrew Mondello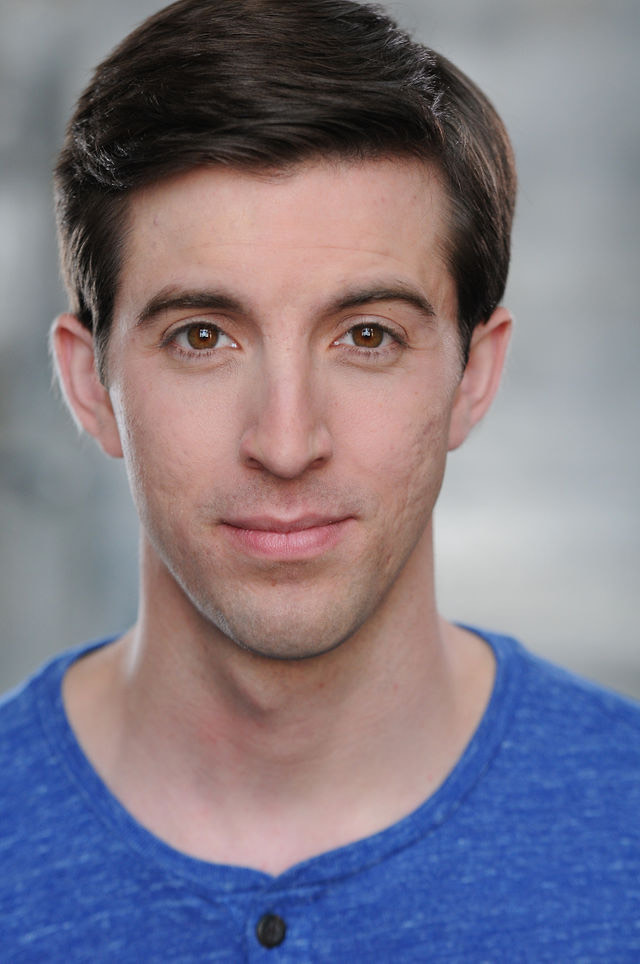 Andrew Mondello (he/ him) is 'Bay'sically a native to the Bay, having been here since he was 12. However he was born and raised in Chicago – so you will often see him donning one of his many Chicago hats. He graduated from UC Irvine in 2015 with a BA in Acting and an emphasis in musical theatre. Since then he has had the great pleasure of making his living as an artist here in the Bay Area performing, directing and teaching amongst; American Conservatory Theatre, CenterRep, 42nd Street Moon, The Ballet School, BACT, PCRT, Town Hall Theatre, Broadway By the Bay, and of course here at Pleasanton Youth Theatre Company. He started teaching youth theatre in 2012 here in his hometown of Pleasanton – where he has spent the last decade teaching and cultivating new programming all with the goal of creating a space students feel safe to learn and grow. So, it goes without saying he is just over the moon to continue teaching with a program brimming with positivity and kindness at every turn, where he can continue to create a space crafted to make students feel safe and welcome. AndrewMondello.com
---
Lauryn Hedges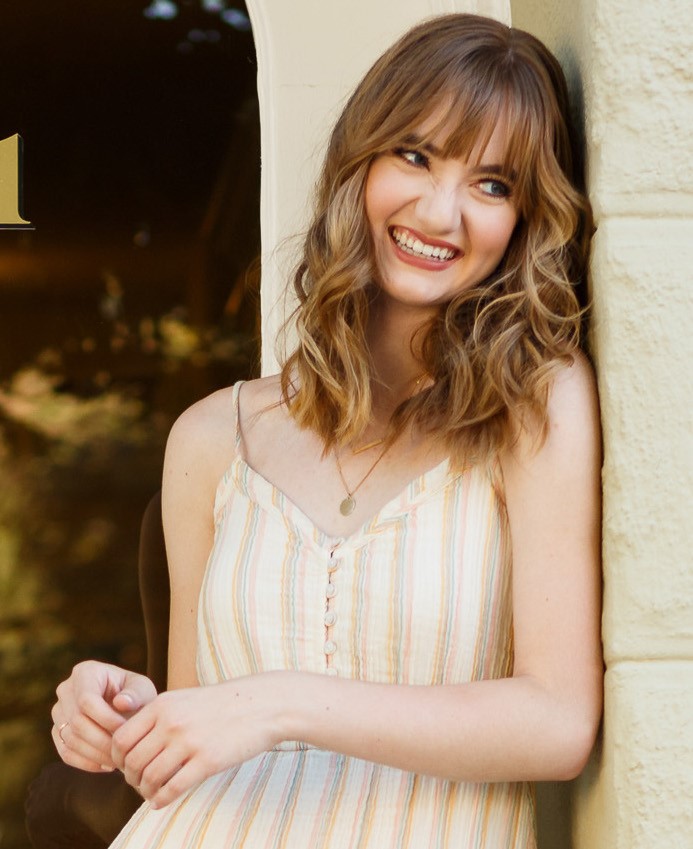 Lauryn Hedges (she/ her) is a singer-songwriter, musician, and music director who has been a part of the Firehouse Arts Center family since she moved to the Bay Area in 2016 and joined the High School Music Collaborative in its first year. She is currently studying songwriting and music business at Belmont University in Nashville, Tennessee. When she's home in Pleasanton, Lauryn has the pleasure of being involved in several programs at the Firehouse. She was the teaching songwriter/music director for the Teen Playwright's Camp in 2018 and 2019 and she music directed 101 Dalmatians Kids and the High School Cabaret Camp. She's also an improvisational musician for Creatures of Impulse and she has written several songs for the Firehouse and the City of Pleasanton, including a celebratory song for Pleasanton's 125th anniversary in 2019. Lauryn has always had passion for sharing her heart through music and she is so grateful to get to guide students through the process of sharing their own stories through songwriting and performing in this beautiful community. Laurynmariemusic.com
---
Megan Farrell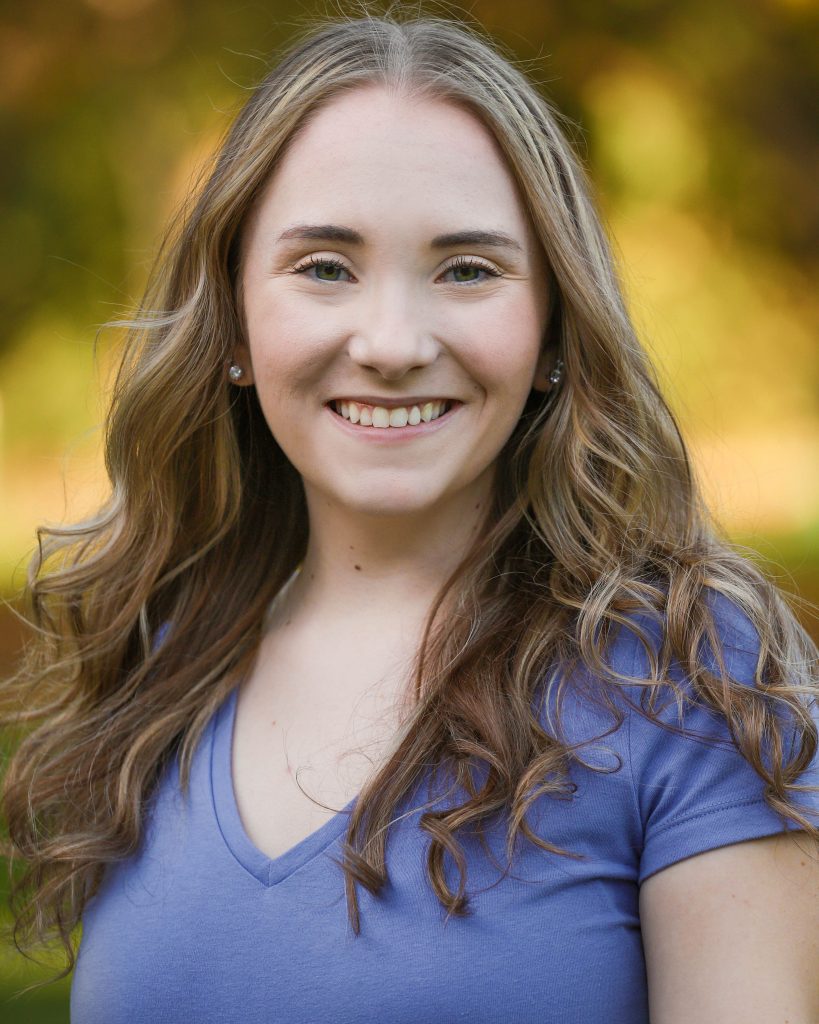 Megan Farrell (she/ her) grew up in Pleasanton participating in the city's performing arts programs for 8 years and is a Firehouse Arts Center Creatures of Impulse Alumni. She is currently a college student on the road to complete a BFA in Musical Theatre. Currently attending Las Positas College, Megan also spent some time at Long Island University, NY in their Musical Theatre BFA program for half a year and is looking to continue her education in the next three years at a 4-year university. She has had a blast working with the city of Pleasanton for the past 5 years at the Firehouse Arts Center and is overjoyed to be a part of yet another season of teaching. Megan prides herself in creating a safe and fun environment for participants to freely express themselves while being immersed in the creative and magical world of theatre,
---
Alex Lish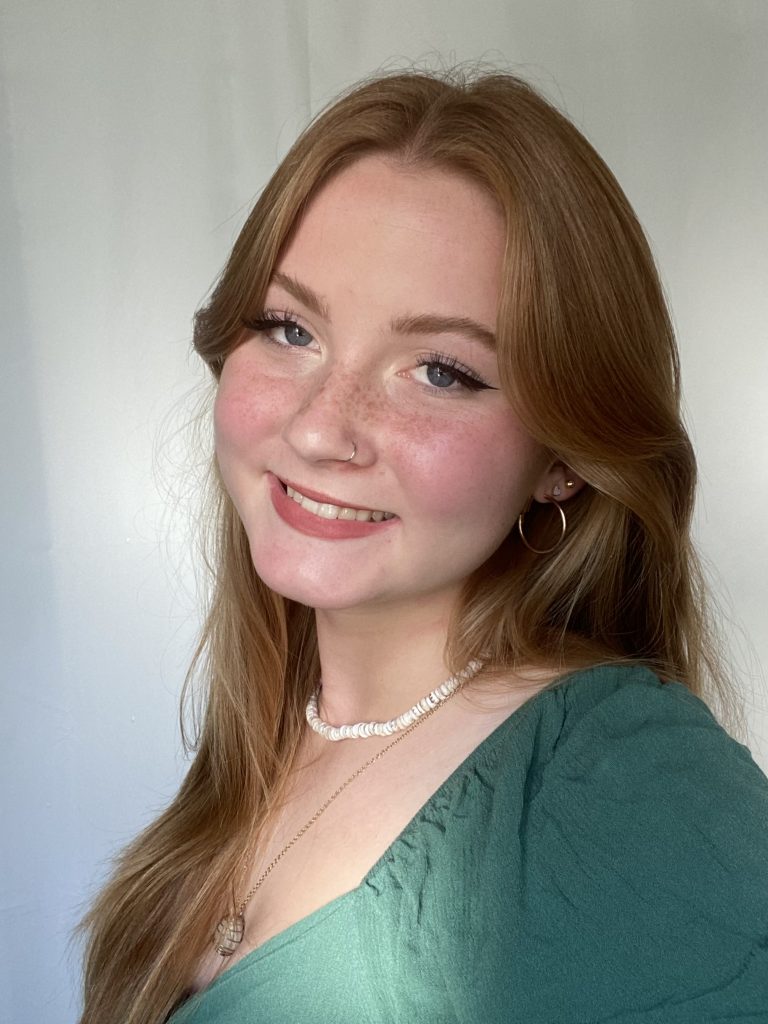 Alexandria Lish (she/ her) is a Senior at Livermore High School and has been involved in theatre with the Pleasanton Youth Theatre Company since she was in 7th grade! Her first role was when she was 5 and played little Cosette in a Tracy High production of Les Misérables. Since then, she has participated in countless shows, including The Phantom Tollbooth, School of Rock, Bring It On, Titanic, and Peter and the Starcatcher. She loves to teach and participate in all aspects of theatre and is thrilled to be a member of the youth theatre program crew for her third year! Alex intends on attending a 4-year after graduation, and wants to major in Communications with a minor in Business. Until then, she will spend her time working, going on adventures with friends, being involved on her campus, playing lacrosse, and filling out her billions of college applications. She can't wait to teach your kiddos!
---
Tyler Sullivan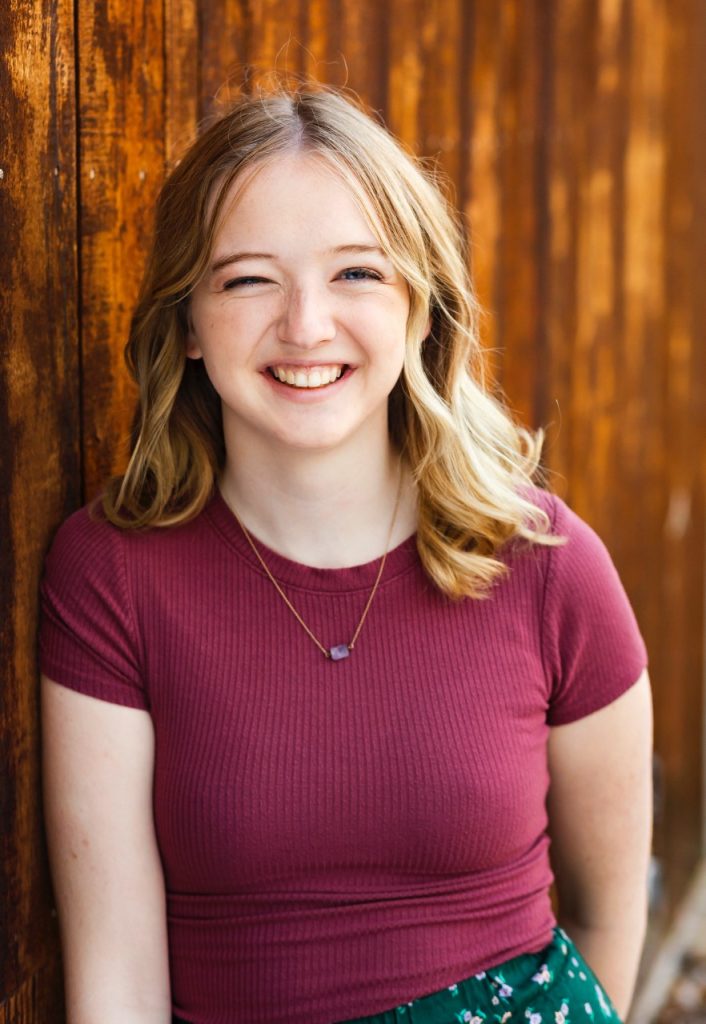 Tyler Sullivan (she/ her) was born in Pittsburgh, Pennsylvania and was very upset when she moved to California at the age of 7 and there weren't celebrities everywhere. Shortly after recovering from the lack of celebrities, Tyler began bugging Andrew and Jeff every summer as a proud participant of the city of Pleasanton's drama camps. She went on to complete over 15 shows at Firehouse during the city's partnership with BACT, her favorite of which was James and the Giant Peach because she got to spray whipped cream into her mouth. Tyler is an alumni of the High School Music Collaborative and still spends a lot of her time writing music and practicing various instruments. She graduated from Foothill High School in 2022 ('sko falcs!) and is beyond excited to be continuing her education at NYU as a music education major (please let her know if you have any good winter coat recommendations). While she still has a lot of learning to do herself, she is thrilled to be helping kids learn to love the arts through the same programs that made her love them.
---
Tess Arrighi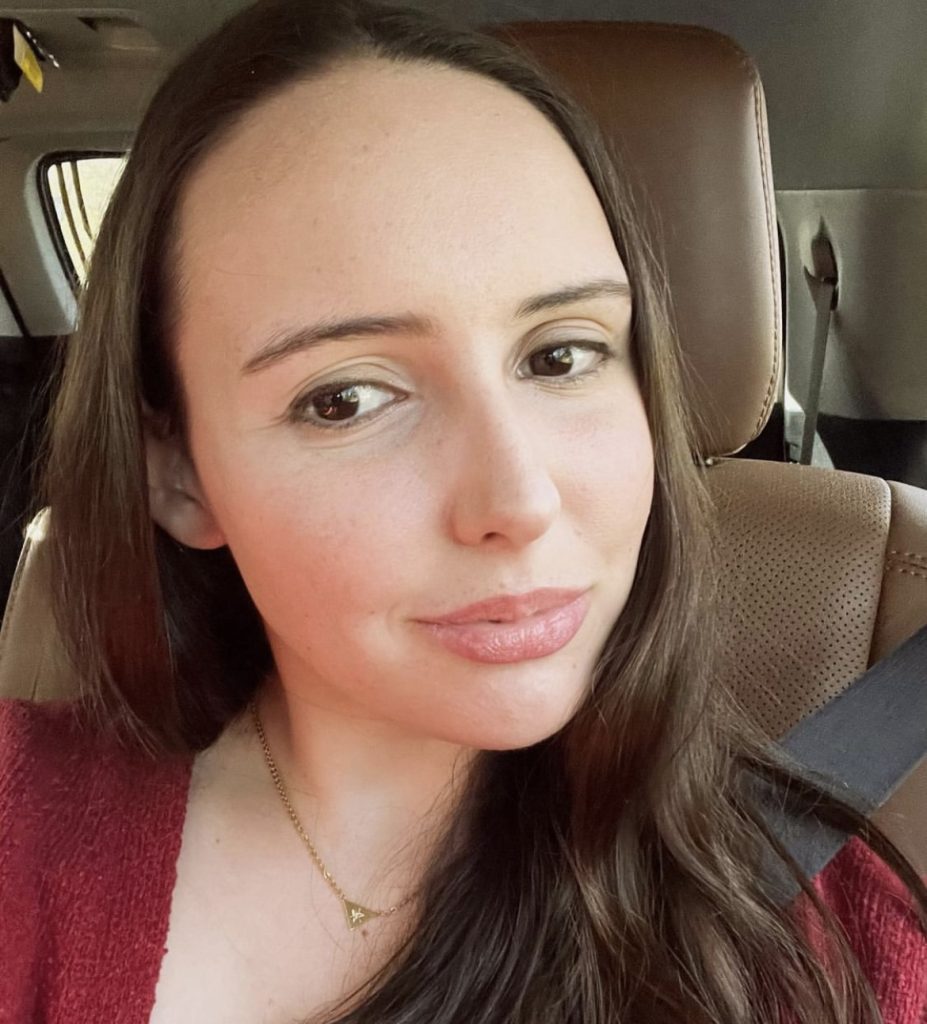 Tess Arrighi (she/they) is a Livermore native and dog enthusiast. Tess has been involved in musical theater and dance since she was 4 years old and considers theater a second home. She has trained in ballet, jazz, tap, hip hop, and contemporary dance styles. She started her musical theater journey with Tri Valley Young Performers Academy (TVYPA) and continued performing through high school in productions at The Athenian Scool. She choreographed student dance pieces throughout her time as an undergrad at Occidental College where she received her Bachelor's Degree in Chemistry in 2017. Tess joined the staff of PYTC in fall of 2022 and is so happy to be back in the theater and to have the opportunity to share her knowledge and love of musical theater with the next generation performers.
---
Megan Geiger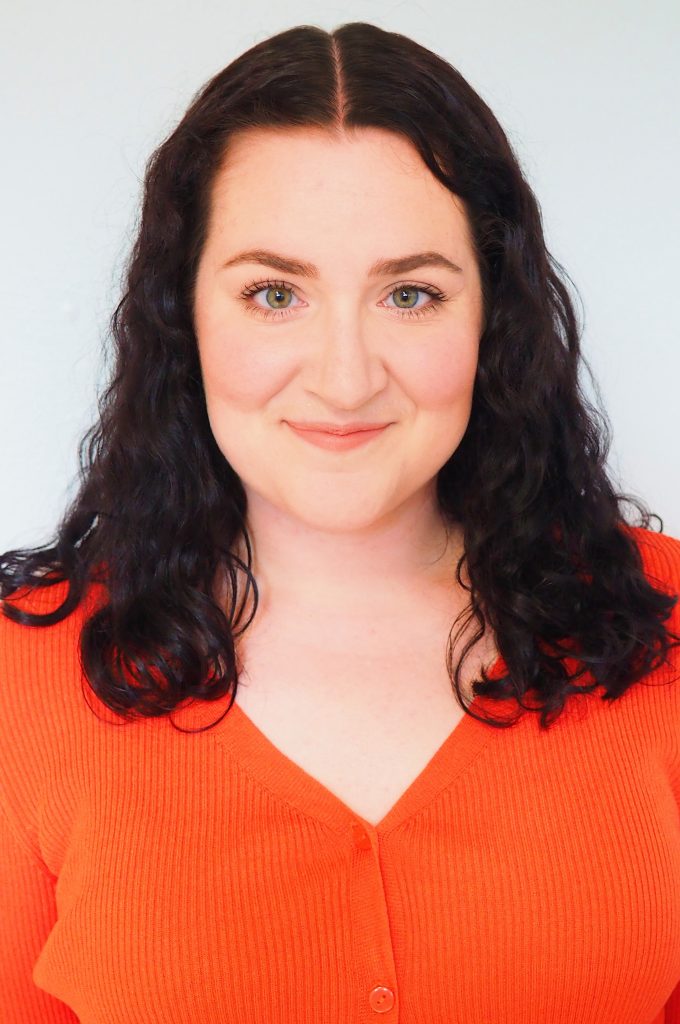 Megan is currently a rising senior at Hofstra University in Long Island, NY, majoring in Drama with a minor in Musical Theater. She loves, improvisation, singing, and theater production. She is extremely passionate about building kind and compassionate performers from the ground-up. She's also a sucker for really dumb jokes.
---
Lou Cooper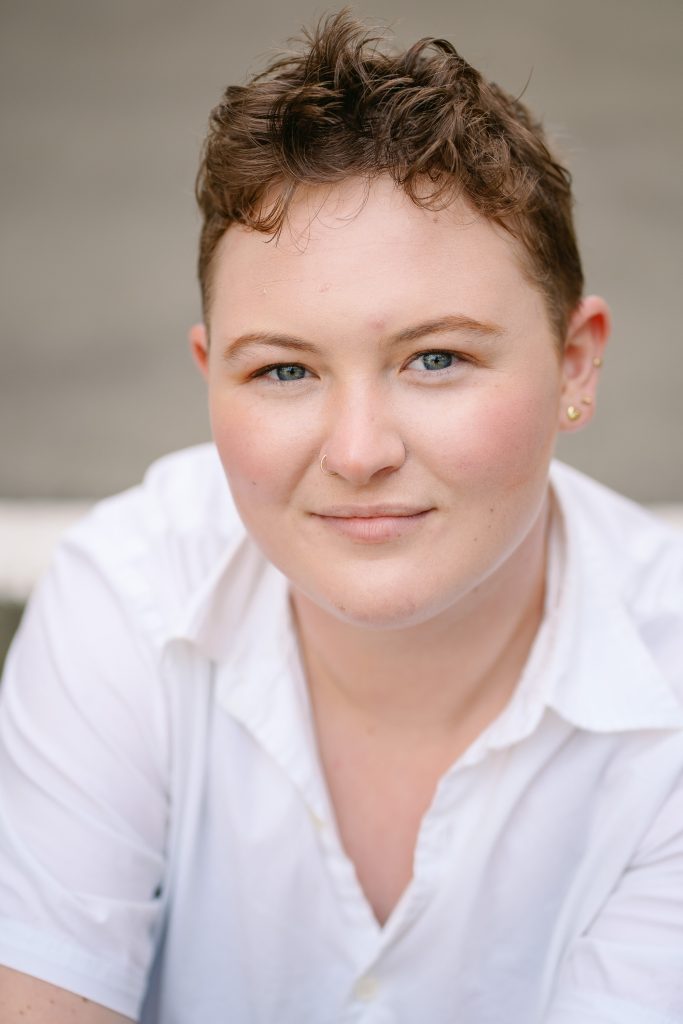 Lou Cooper (they/them) has been heavily involved with theater since they were six years old and grew up with the City of Pleasanton theatre programs. It was always their childhood dream to work at the Firehouse and they adore every day they come to work. Lou is the assistant director of Creatures of Impulse and they also direct, choreograph, and assist with other PYTC programs. They are also currently finishing their BA in Dance: Choreography & Performance at Saint Mary's College of California. Lou hopes to continue to work as a teaching artist and inspire the next generation of passionate, inclusive, and kind performers. When Lou is not at the Firehouse, you might be able to catch them rollerskating around town!
---
Leila Brown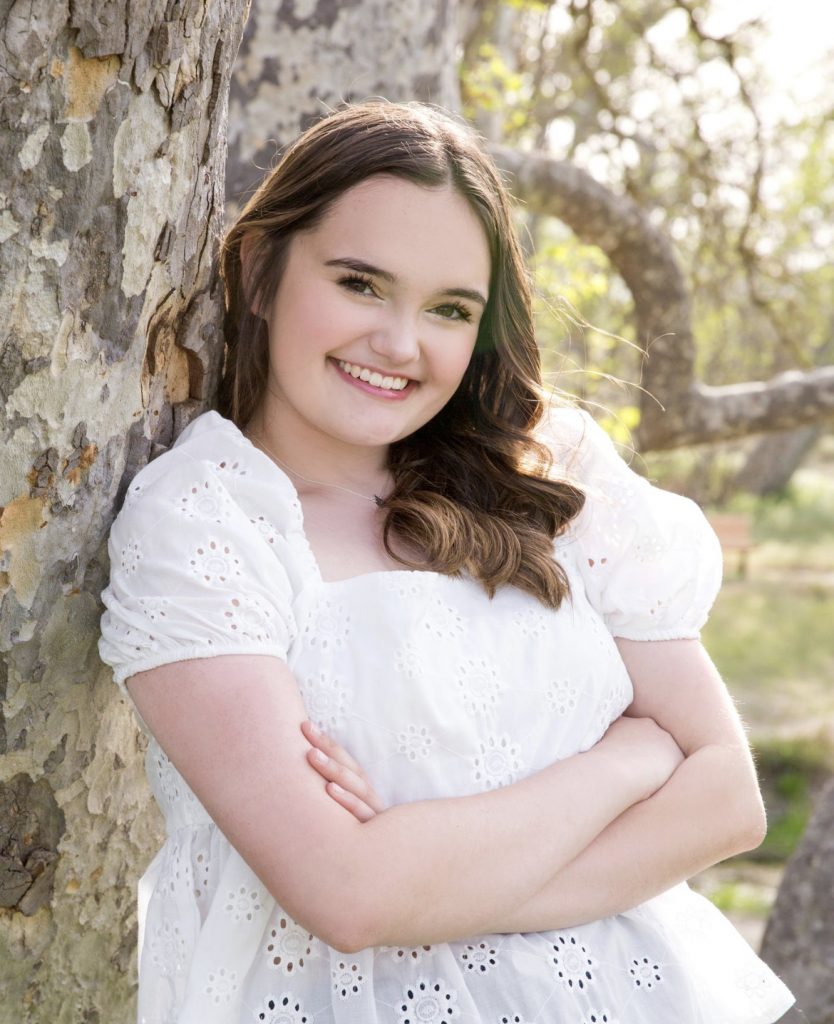 Leila Brown grew up doing theatre productions at the Firehouse, and is stoked to teach there now! Her passion lies within educating children, as she is studying to become an elementary school teacher. Whether it is in a school classroom or a theatre classroom, she loves helping children find their passions and hopes to provide a safe environment for them. When she is not teaching, she is reading, songwriting, spending time with her family, or at Disneyland (and if not at Disneyland, she is 100% jamming to Disneyland Park music). The Pleasanton Youth Theatre Company has taught her to unapologetically be herself and to believe in herself, and it is an honor to be working at a place so supportive and so kind.
---
Mason Hekl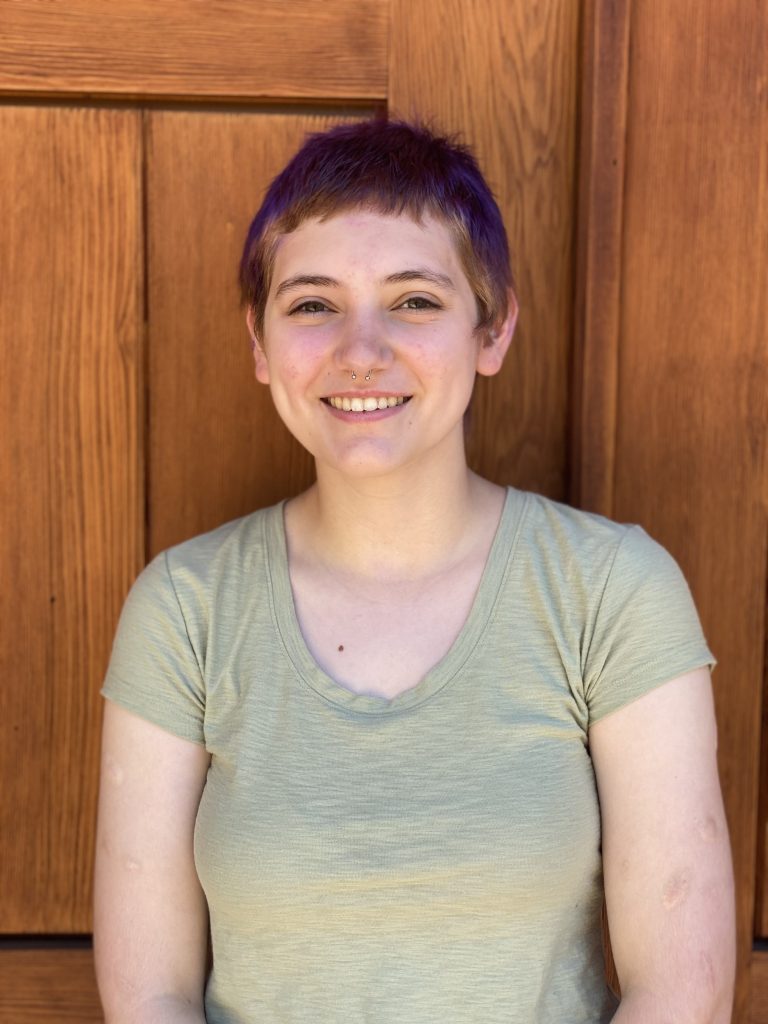 Mason Hekl (she/ her) began acting with the city of Pleasanton in the 4th grade – so it's been a while!!! She's been in over 20 theatrical productions and was a member of Creatures of Impulse throughout most of high school. Asides from theatre, Mason also loves blueberry muffins (the food), purple (the color), and Rapunzel (the princess)!!! This will be Mason's first time working with the city of Pleasanton's summer drama camps, and she could not be more excited!!!! Hoping to be a therapist one day and wanting to help others, Mason believes that theatre and acting connect people and allow them to see different perspectives and keep an open mind – which is VERY important. Basically raised in the Pleasanton theatre programs, she hopes to share the love and joy she found in theatre with all of the campers this year!
---
Ella Thurlow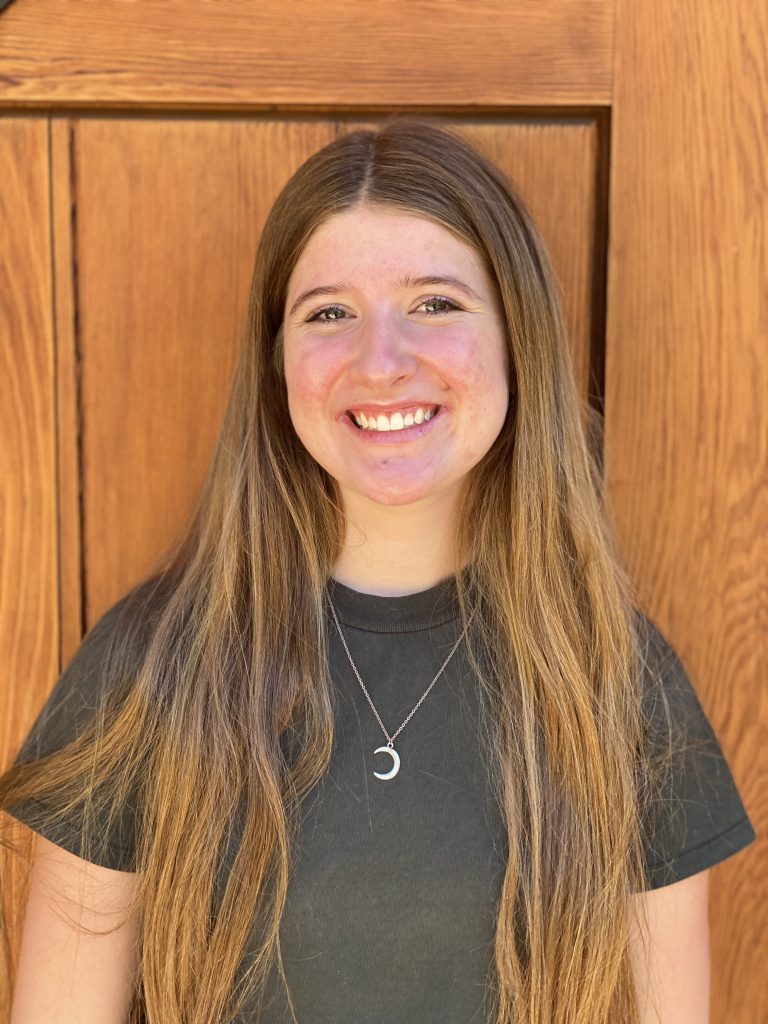 Ella Thurlow (she/ her) is a big lover of all the corners of Musical Theatre. She has grown up doing shows with PYTC and was featured in some you might have seen such as School of Rock (Summer Hathaway), Bring It On (Eva), Urinetown (Hot Blades Harry), and Frozen Jr (Elsa). She is in her senior year at Foothill High School and stays busy with The High School Music Collaborative, high school tennis, and the yearly PUSD District Musical. Ella appreciates the safe and fun space that the Firehouse gave her for so long, and is just ecstatic to be creating that community for the new generation.
---
Laura Lentz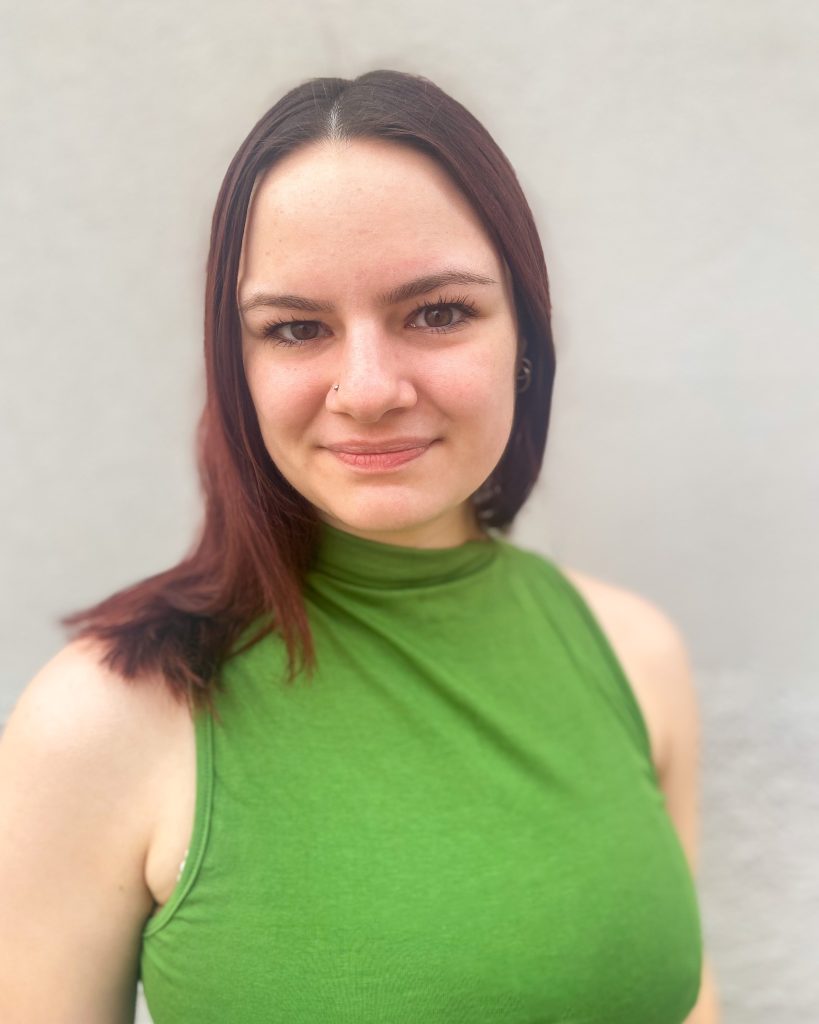 Laura is based in the East Bay and studies theatre arts at San Jose State University. Laura currently holds an AA in Music, as well as an AA in Theater Arts. Acting credits include Into the Woods, Marisol, Stage Door, Thoroughly Modern Millie, and Beauty and the Beast. Laura currently takes private voice instruction from Jacque Wilson Scharlach. At Las Positas College, Laura was an active participant in all three choirs the college had to offer and served as section leader in all of the groups in her 2.5 years in attendance. Professionally, Laura has worked as a production assistant, stage manager, and vocal/music director. When she is not working in the arts, Laura can be found reading, working on a new crochet project, jamming out to Broadway Cast Recordings, and of course, snuggling with her golden retriever Opal.
---
Kris Kiyoi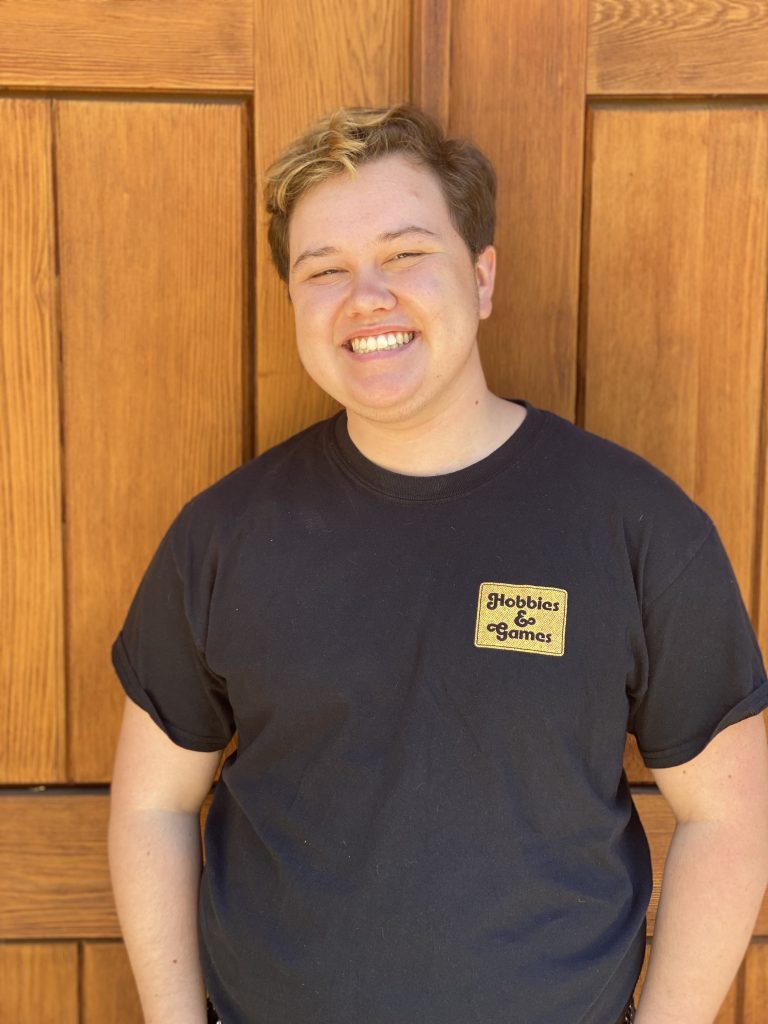 Kris Kiyoi calls Pleasanton his second home town, as he lives in Livermore but attended schools in Pleasanton. He's had the pleasure to have been on tech crew for the District musicals in his high school years, and was the stage manager for All Shook Up! He is an incoming sophomore at Ithaca College where he is pursuing his BFA in stage management. Past shows include production assistant for Rent and associate stage manager for Unicorn Girl. He is very excited to be a theater technician and assistant teacher for tech camps and assist the drama programs this summer! He hopes to spread the love and passion he's gotten from Pleasanton back into the community.
---
Nadia Brown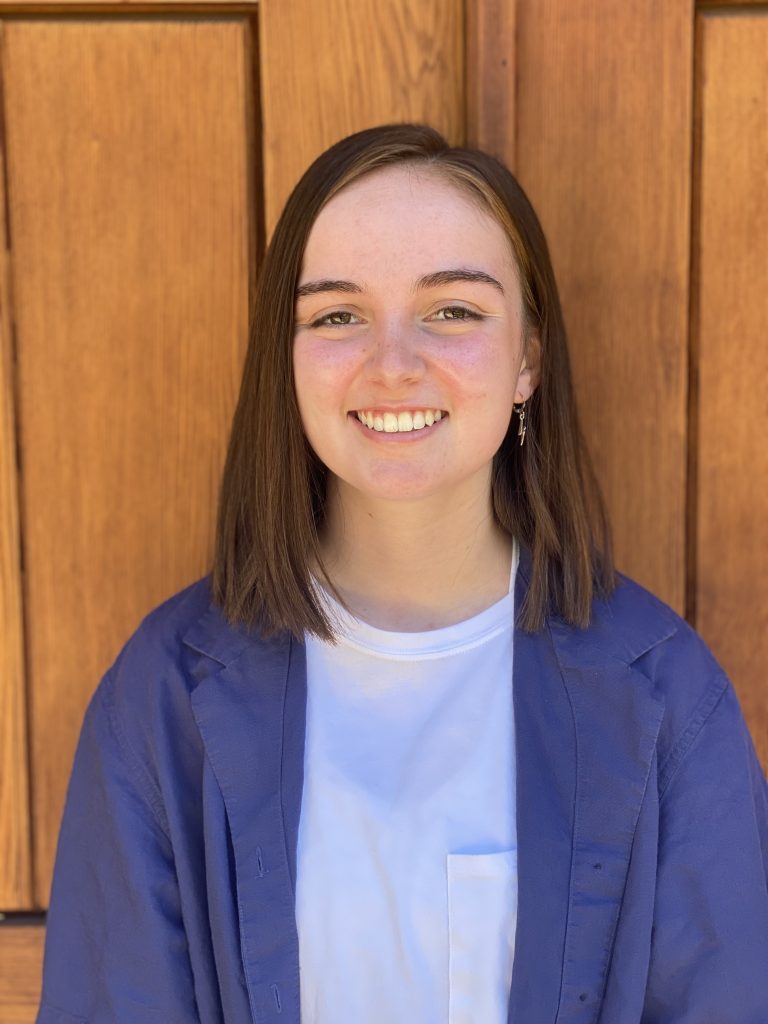 Nadia Brown (she/her) is a senior at Amador Valley High School, and she has been doing musical theater at the Firehouse for eight years. Nadia was raised in Pleasanton, and she is thrilled to be a part of the team at PYTC. In addition to musical theater, Nadia performs in the High School Music Collaborative and Creatures of Impulse. The arts promote values in Nadia's life that have helped her become the person she is today, and she is so happy that she can help create a supportive environment for kids.
---
Ella Srouji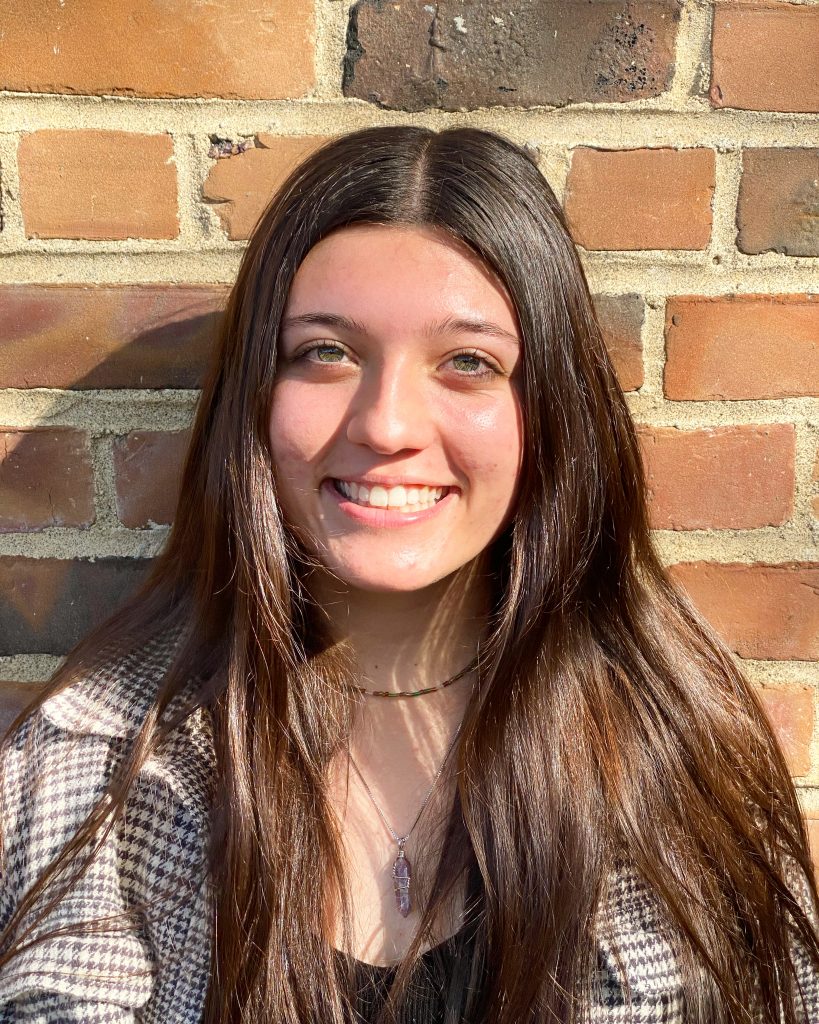 Ella Srouji (she/her) has lived in Pleasanton her whole life and is attending Oregon State University in the Fall. She has been involved at the Firehouse Arts Center for quite some time now, and has been performing in musical theatre since she was young. She has performed in several shows produced by companies like Bay Area Children's Theatre, Pleasanton Youth Theatre Company, and more. Additionally, Ella loves creating art and being involved in seasonal sports. Ella has been working at the Firehouse Arts Center for a year now, and she loves the experience of working on the other side of a theatre production! She is very excited to help students grow and learn more about theatre, and can't wait to help contribute more to the program.
---
Danny Georgiev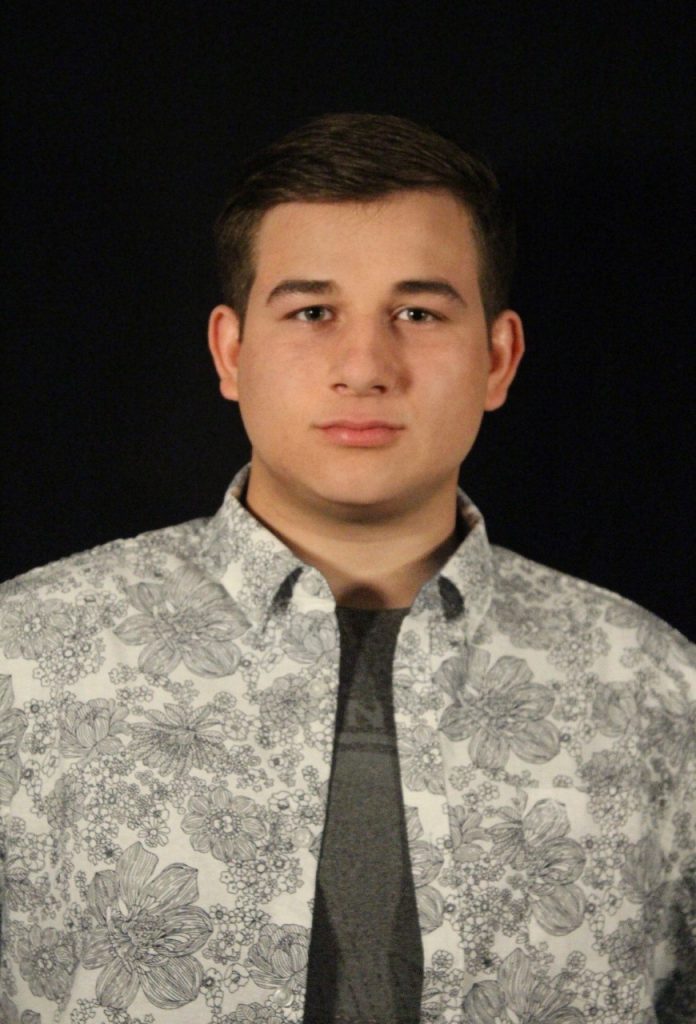 Danny has been an actor and theater technician in the bay area for 7 years. He is currently a student at Las Positas College in Livermore. Along with being involved with school productions, he has worked with several local companies such as The Mountain Theater, Chanticleers, and Alameda Civic Ballet. After several years of perusing his own theatre education he is thrilled to be here at PYTC educating and inspiring young thespians!
---
Lucie Bernard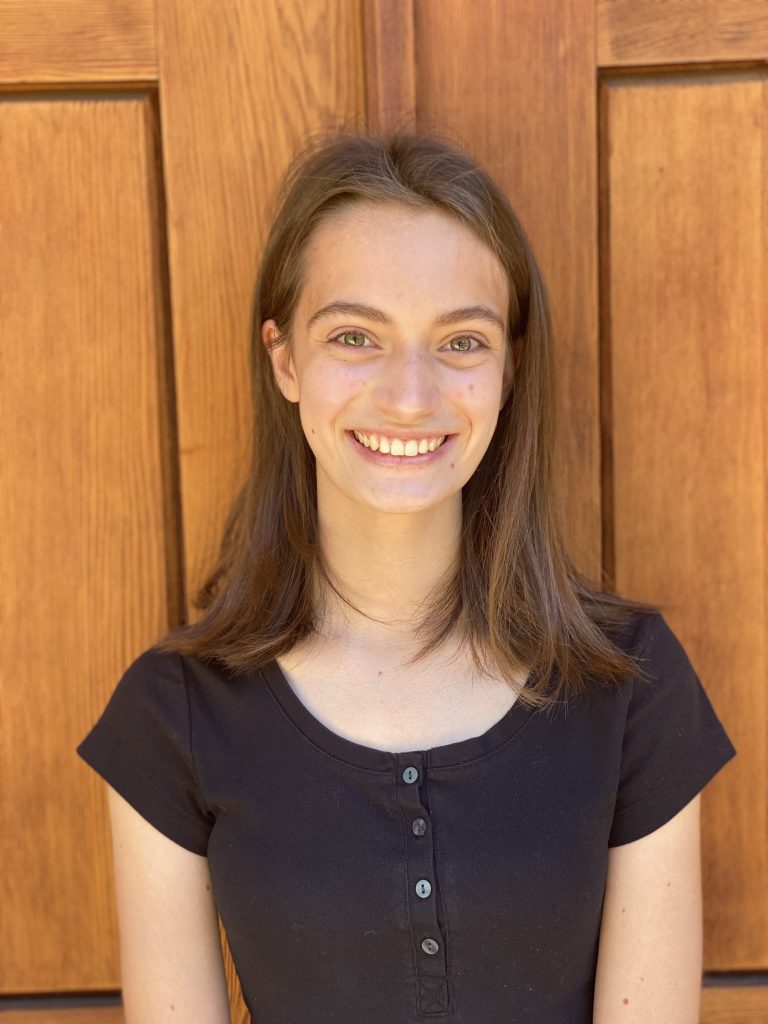 Lucie Bernard (she/ her) is a rising senior in high school, and is excited to join the world of theatre at the Firehouse this summer! Lucie is an avid musician who is experienced with piano and violin. Most recently, she participated in the PUSD's 2022 "Seussical the Musical" as a violinist in the pit orchestra. She loves working with kids, and has taught students on violin for several years. She is looking forward to encouraging students to develop their skills in theatre!
---
Mathew Glynn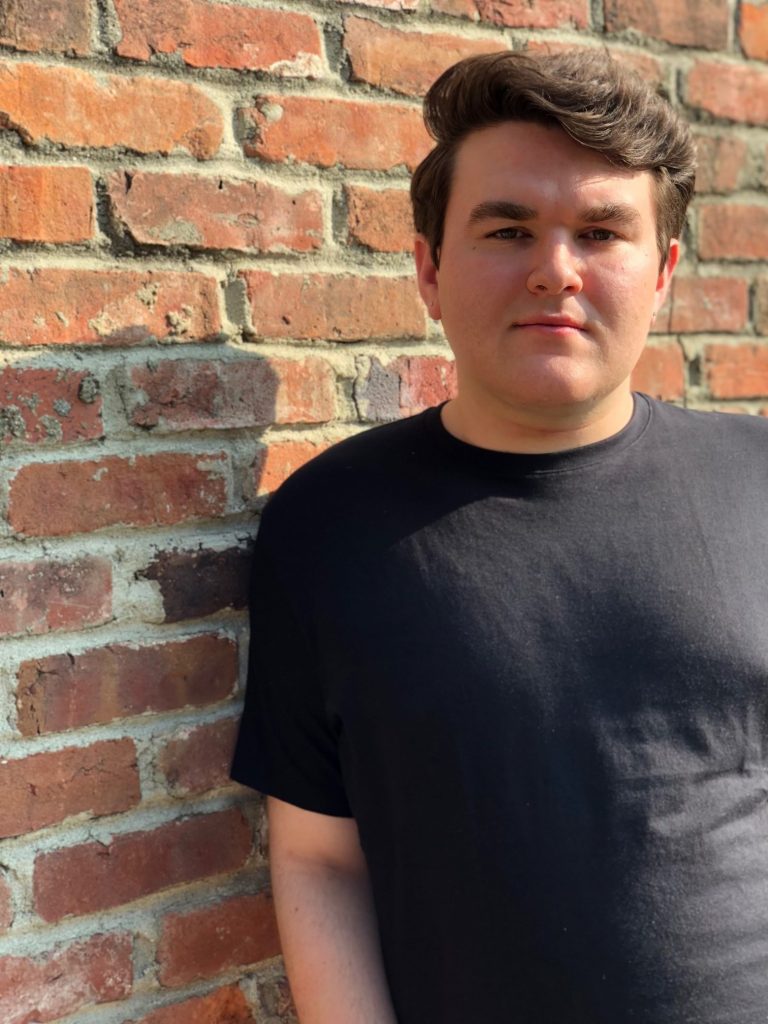 Mathew Glynn is an aspiring director and educator who is blessed to help usher in a new generation of performers. Getting his start through Pleasanton theatre programs ten years ago, he has been an active performer and student ever since. Bringing his performance experience to the other side of the table is an opportunity he is humbled to have. Some of his favorite credits include Baker in Into the Woods, Aldolpho in The Drowsy Chaperone, and Black Stache in Peter in the Starcatcher. He is so excited to be apart of this amazing team!
---
Sruthi Kumar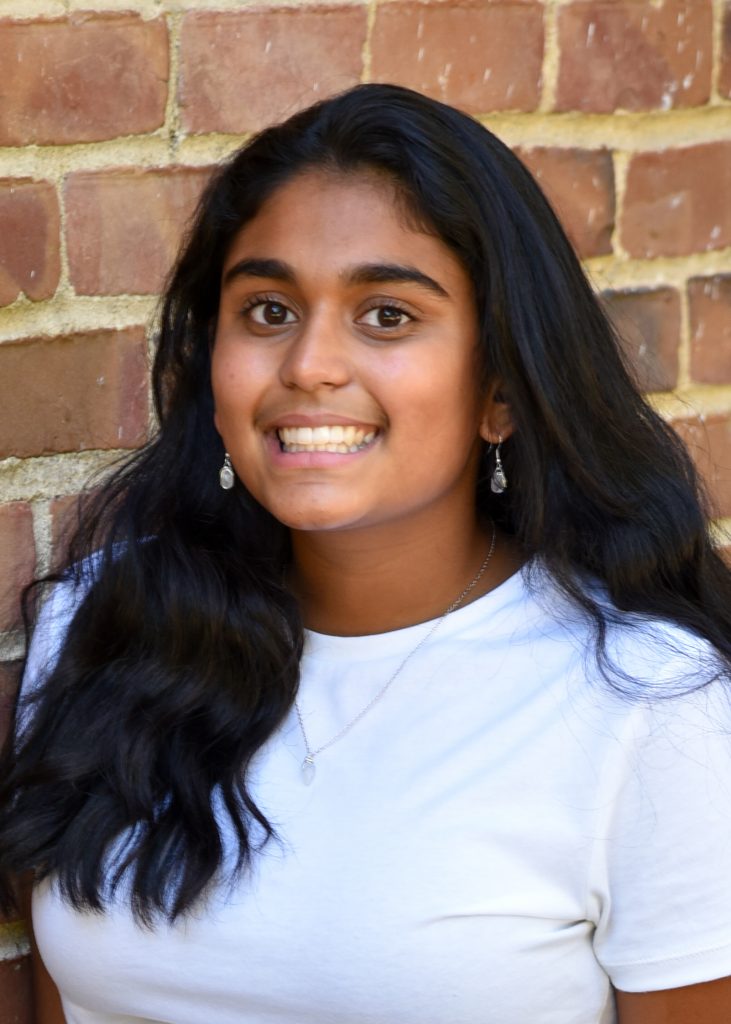 Sruthi (she/her/hers) has been working at the Firehouse for over a year now, and participated in its programs as well! She's in the teen improv troupe Creatures of Impulse, and loves to teach improv to people! In her free time, she volunteers for a mental health organization called Z-Cares Foundation. She tries to make the world a better place by creating the safe spaces for a person to be themselves!
---
Mackenzie McDonald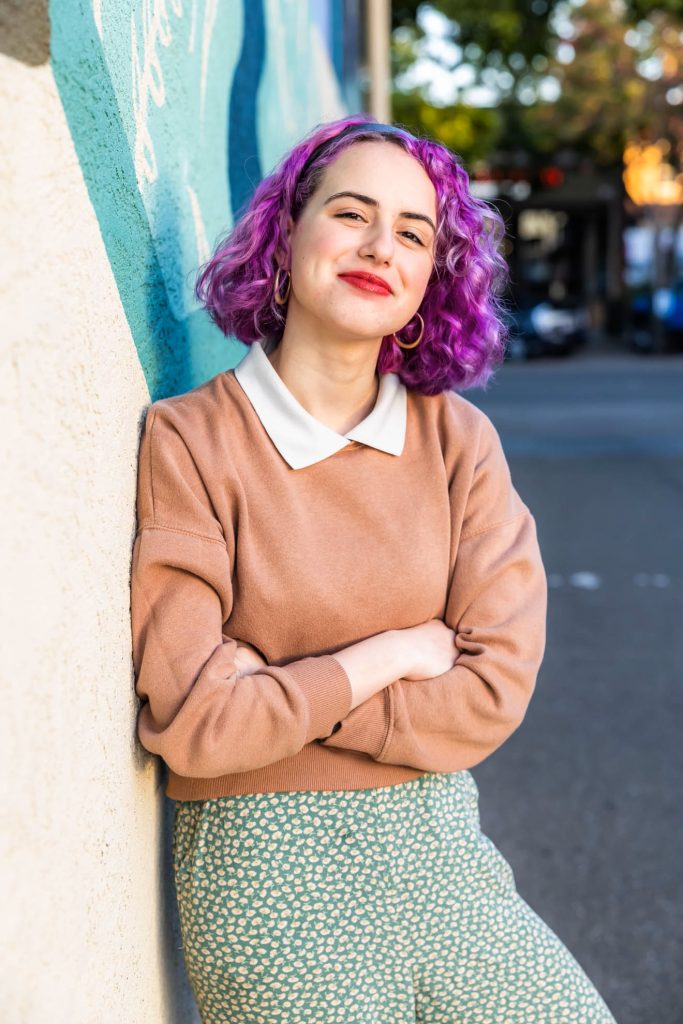 Mackenzie McDonald (She/Her) found acting in fourth grade through her schools production of "Gold Dust or Bust" since then she has in a number of plays, musicals, and choir. Throughout her high school career she specialized in improv, becoming a four year member of Creatures of Impulse. This past year she has joined the Las Positas Community College forensics (speech) team, also known as the Talk Hawks. Mackenzie sights her experience in improv (teaching her self-love, collaboration, and quick response skills) as one of the reasons she is a successful speaker, winning awards around the United States (including New York) in oral interpretation of literature. Most recently Mackenzie made her directing debut with Pleasanton Youth Theatre Company with Annie KIDS, she made history as the first director in Firehouse history to direct a show while still in high school. Mackenzie is so excited for what her future holds at the Firehouse and beyond on stage and off.
---
Veronica Pascual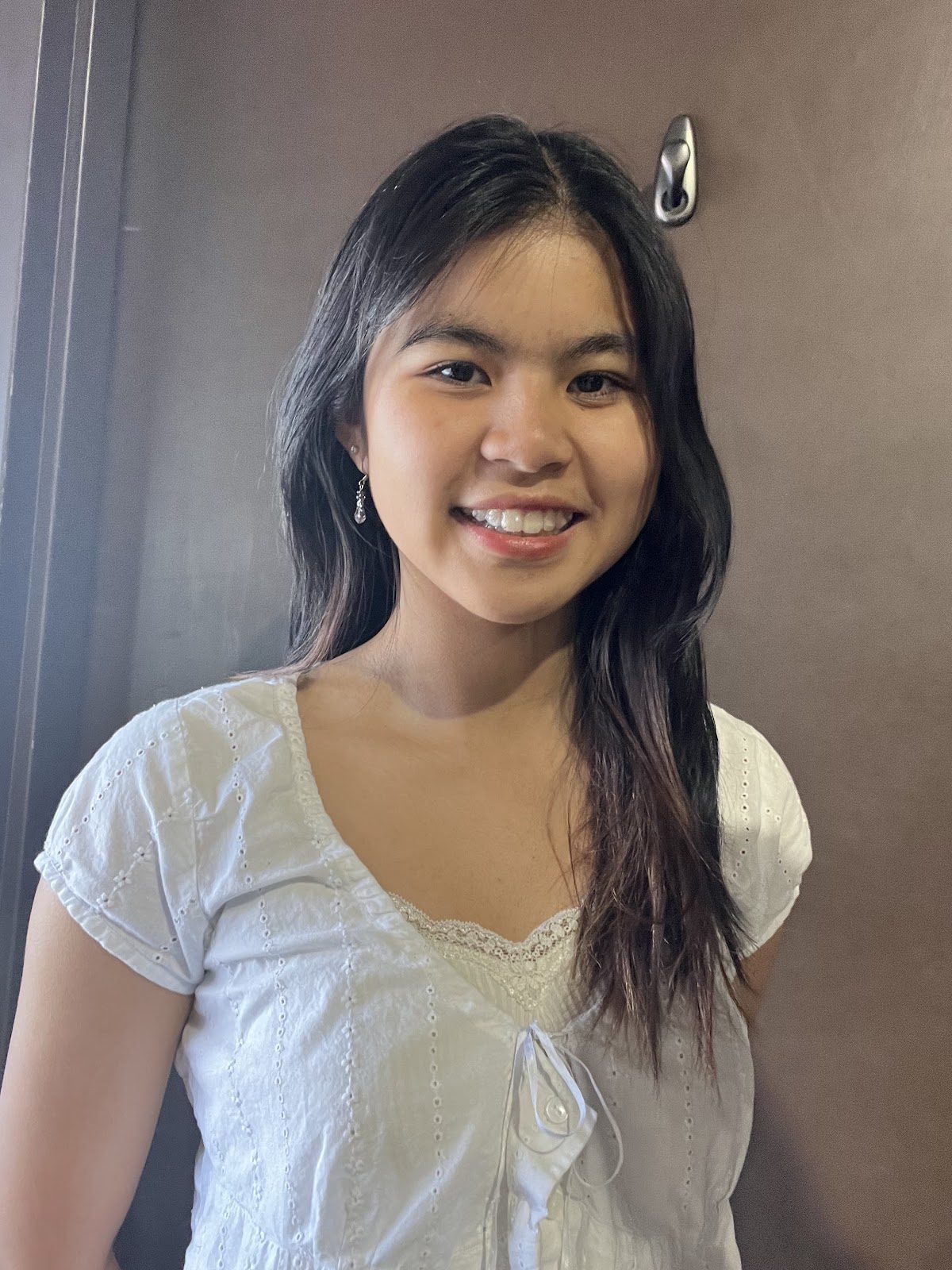 Veronica Pascual (she/her) has been associated with musical theater at the Fire House from a young age. Starting in middle school she did the summer camps and shows working with a lot of people she's still friends with to this day. Doing a few shows in highschool, she enjoys singing and has taken a few dance classes even before she started musical theater. Being introduced to musical theater from a close friend, she grew hooked on acting as it grew into a personal hobby. She enjoys the accepting atmosphere and the feeling of knowing what's going on back stage, along with being apart of it.
---
Sameeha Soora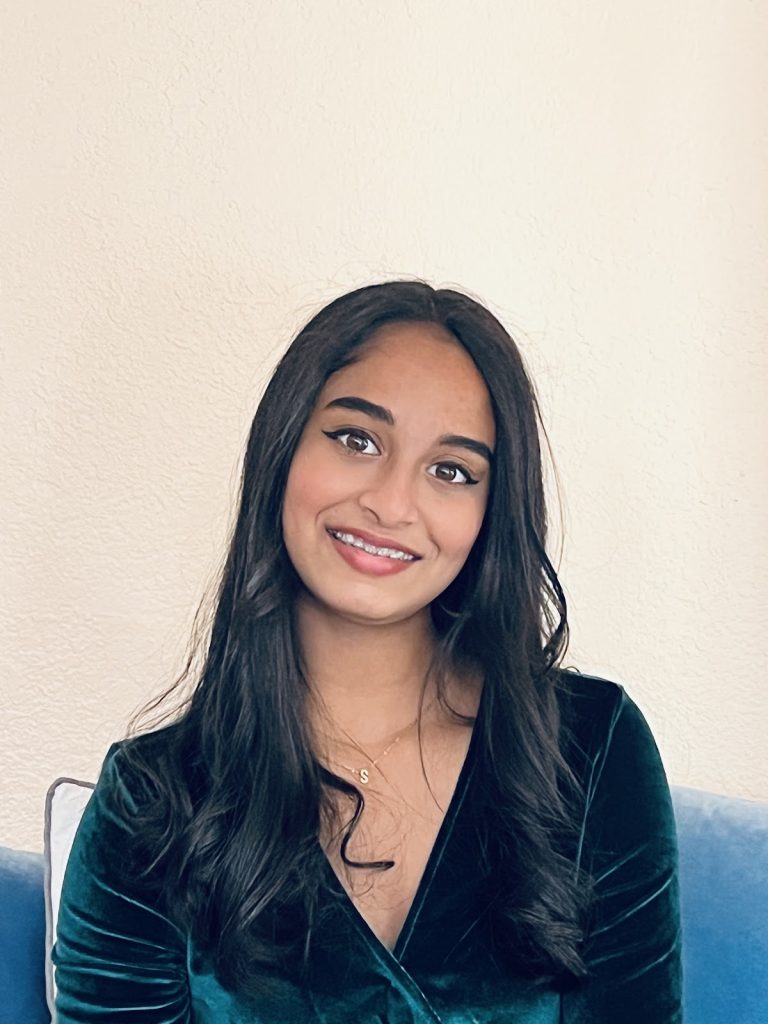 Sameeha Soora (she/her) has lived in Pleasanton her whole life and has always participated in the different programs that the city has offered, from tennis to ceramics. She will be a sophomore at Foothill High School in the fall. Throughout her life, music has always interested her, especially in films and in theater (Disney karaoke holds a special place in her heart). Though her experience in plays is very less, dance has been a huge part of her life. She started dancing when she was 5 years old, and the stage has become her second home. Before her freshman year of high school, she volunteered to help teach the musical "Stinky Cheese Man" and she immediately knew this was where she belonged. This is her first year as an employee at the Firehouse and she is so excited to teach kids the wonders of the stage.
---
Niko Garcia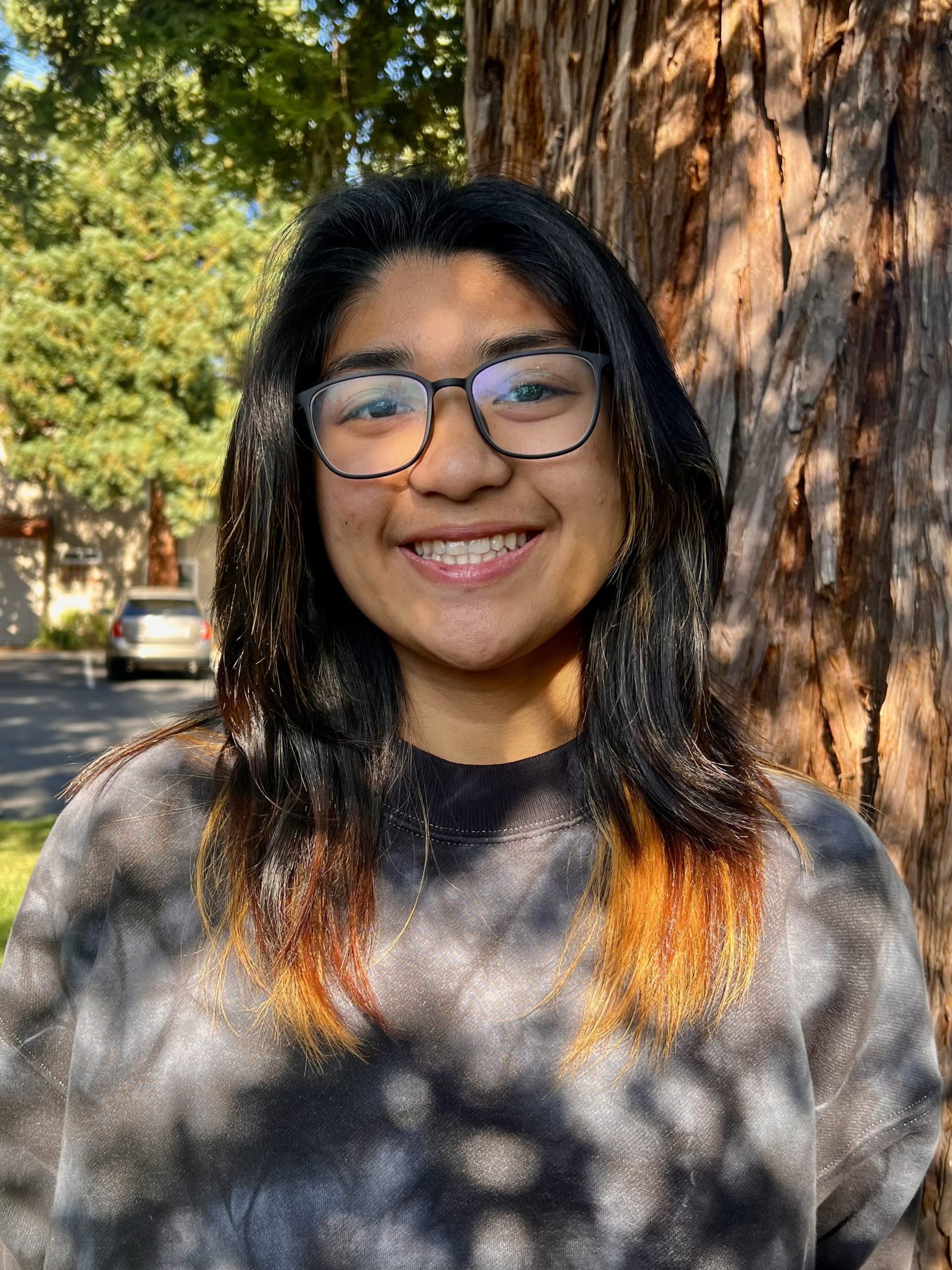 Niko Garcia (she/they/he) is a Junior at Amador Valley High School and has been doing theatre at the Firehouse for the past year, joining last August as a first year Creatures of Impulse member. Niko has been in Pleasanton for the last 4 years and is ecstatic to be joining as a staff member for Pleasanton Youth Theatre Company. Niko has worked on different camps such as Kids Spring Drama Intensives, Annie Lil Sparks, Middle School Short and Long Form Camps and Seussical KIDS, as well as assisted with other main stage programs. The arts have been Niko's discovered joy and passion and they're so excited to share it with the rest of the community around them.
---
Kelsey Harrington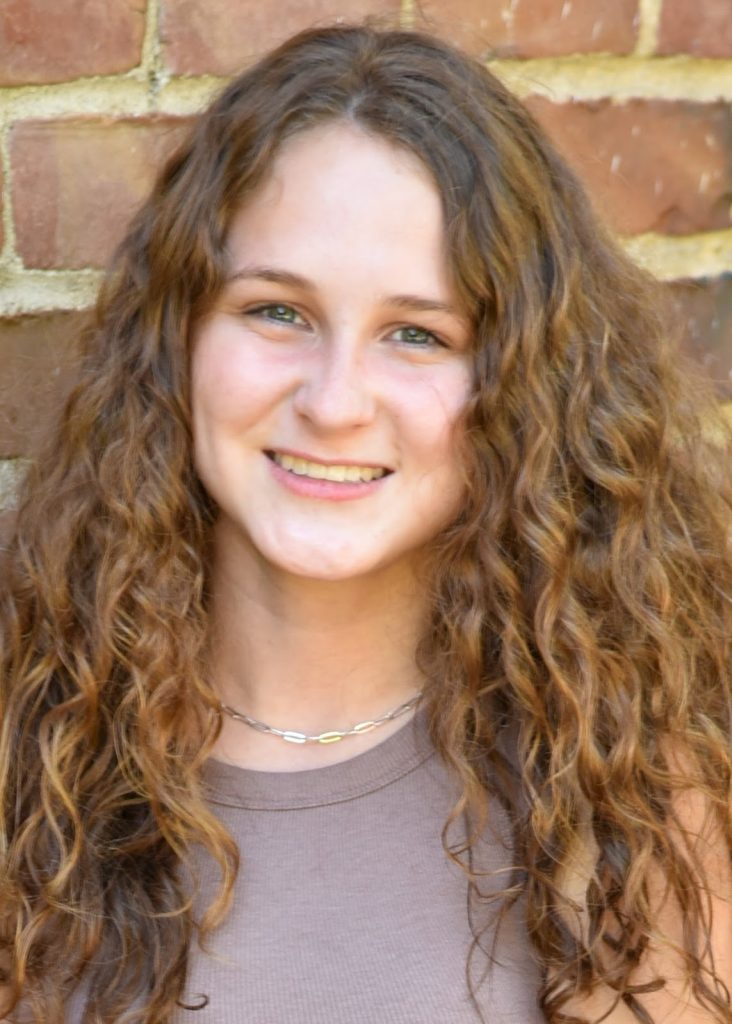 Kelsey has been participating in Firehouse programs for five years in summer camps and in Creatures of Impulse, and has been working as PYTC staff since the fall when she joined Elf Jr. midway through the run. She loves working with PYTC and she is so excited to continue help teach the kids this summer. She loves improv and writing and hopes to create an environment that encourages learning and growth for the participants.
---
Sebastian Civetta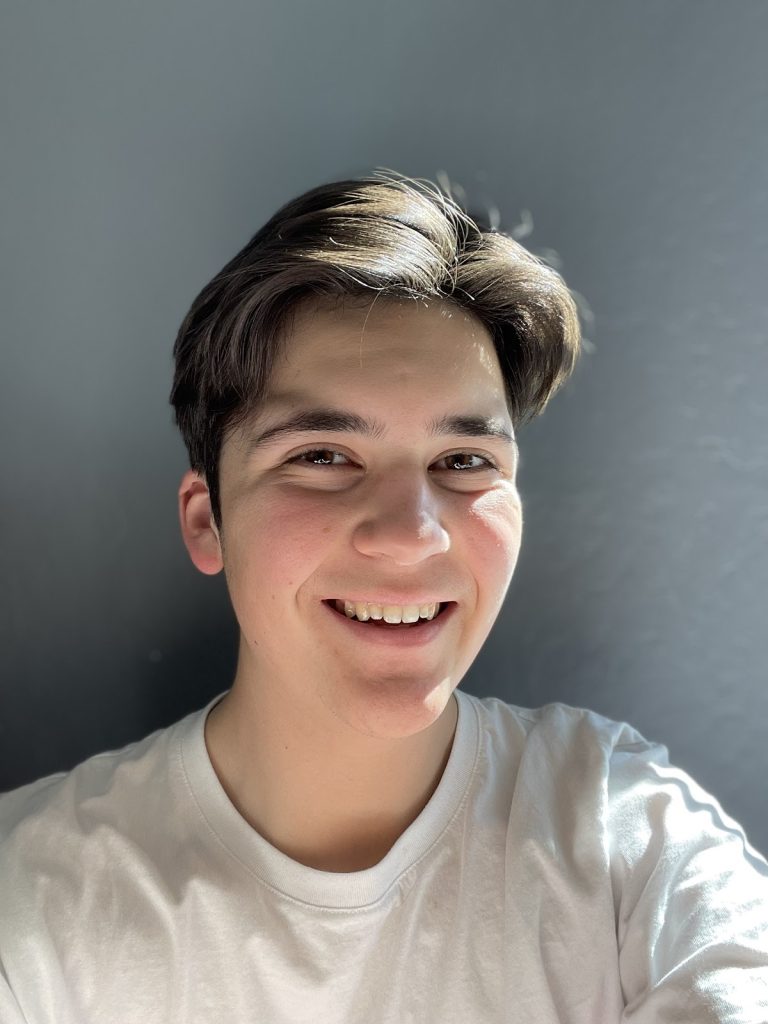 This is Sebastian's first year in staff and he is so excited for an amazing Season. This summer, he will be teaching Teen Intensives and Short Form High School Improv, as well as playing Sir Bedivere in Spamalot. While he is not showing campers the way of theatre, you may find him shredding (not quite) his guitar, going on introspective hikes, trying to identify the trees around town, or playing video games.
---
Anna Feitelberg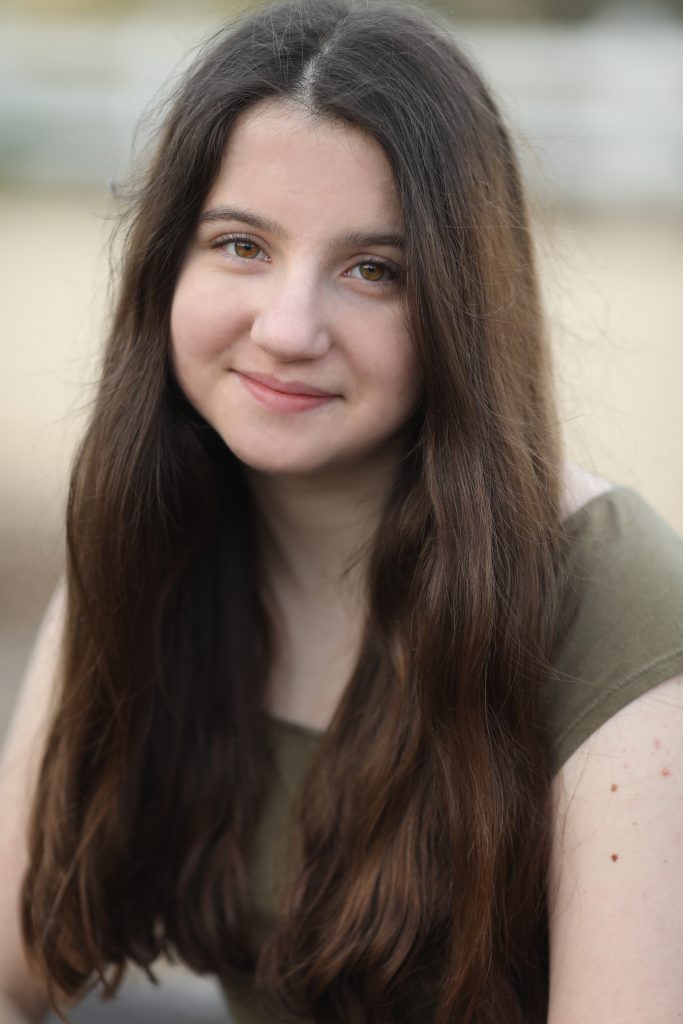 Anna Feitelberg (She/her)
Anna is elated to spend this summer with such amazing people. Anna is primarily a choreographer at the firehouse though she enjoys all the aspects of the theater community here. She has been performing since she was age four in all aspects. From dancing and wishing to become a prima ballerina to now doing theater for about 6 years. Anna has moved to film over the past 2 years and wants to continue with a career in the industry wherever it may take her. Anna has loved every project she has been a part of, from doing her first full length show to being in commercials to tri- valley high. She can not thank all the staff at the firehouse more for watching her grow but more so giving her the space to grow. She can not wait to watch more little kids find their spark and flourish in such a lovely community.
---
Ria Patel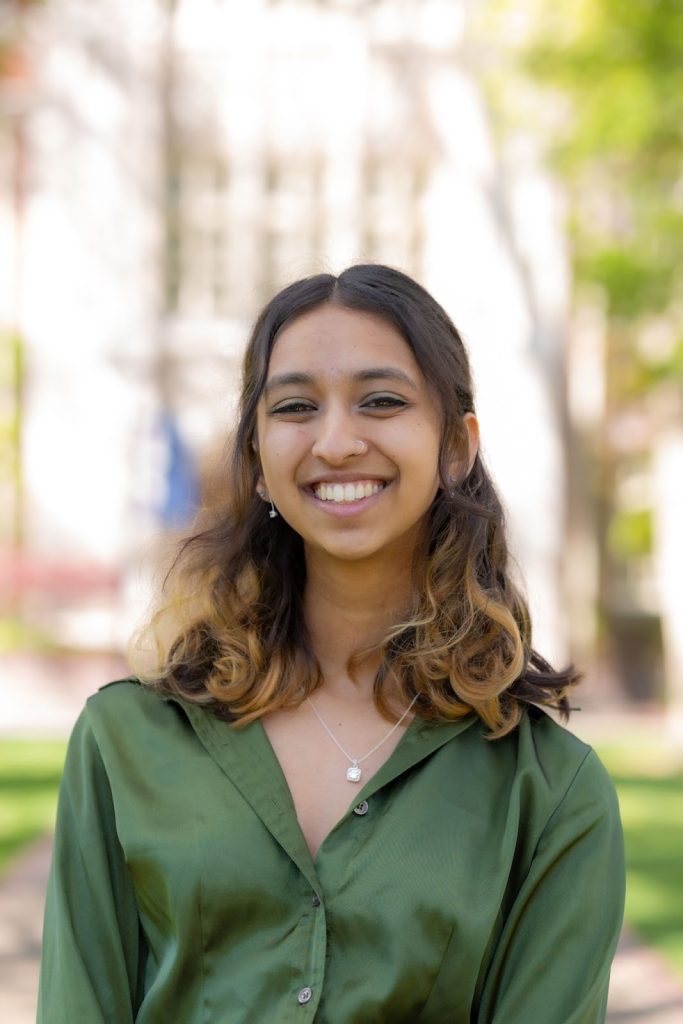 Ria Patel (she/her) is a vibrant musician and a passionate proponent of the arts. She is going into her third year at University of the Pacific's Conservatory of Music, where she studies Vocal Performance. As a member of the Pacific Opera Theatre, she has performed in its award-winning production of The Threepenny Opera and most recently as Rapunzel in Into the Woods (her favorite show!!). A vibrant musician, she sings a diverse array of repertoire including opera, jazz, pop, and Indian classical, as well as in choral and vocal jazz ensembles.
Ria grew up in the Bay Area, where she enjoys spending time with her goats, getting super competitive while watching Jeopardy!, and of course, making music with Pleasanton programs. She is an alum of the High School Music Collaborative and is thrilled to work with the Pleasanton Youth Theater Company to foster creativity, connection, and a love for theater in young people. Ria always strives to create a space for participants to be their most authentic selves.
---
Duncan Allan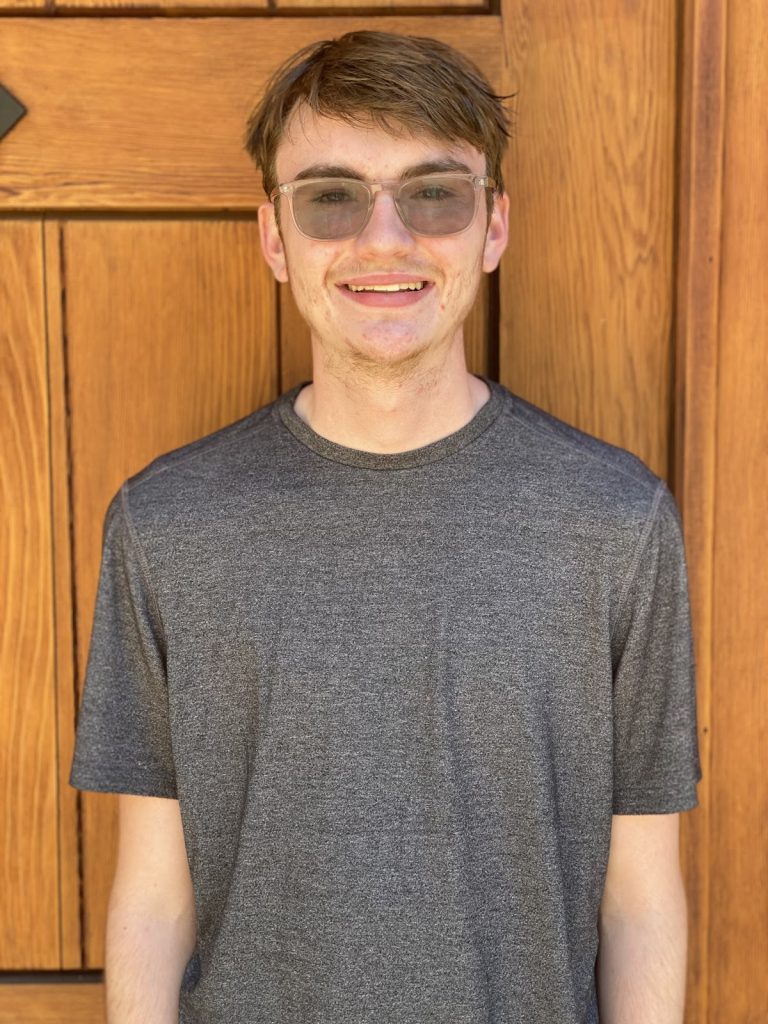 Duncan has been involved in theater arts for as long as he can remember, and is honored to be part of the PYTC team and help share that love! He graduated from Amador Valley High School in 2022, where he performed in "All Shook Up" "On Broadway: A Musical Review" and "Seussical: The Musical" and directed "Law and Order: Fairy Tale Unit." He has performed with the City of Pleasanton's High School Musical Collaborative and High School Cabaret. He worked as a vocal director on PYTC's productions of "Frozen Kids" and "Annie Kids" and is excited to work with "Seussical Kids" this summer. In the fall he will begin pursuing a theater degree from CSU Northridge.
---
Katie Nudelman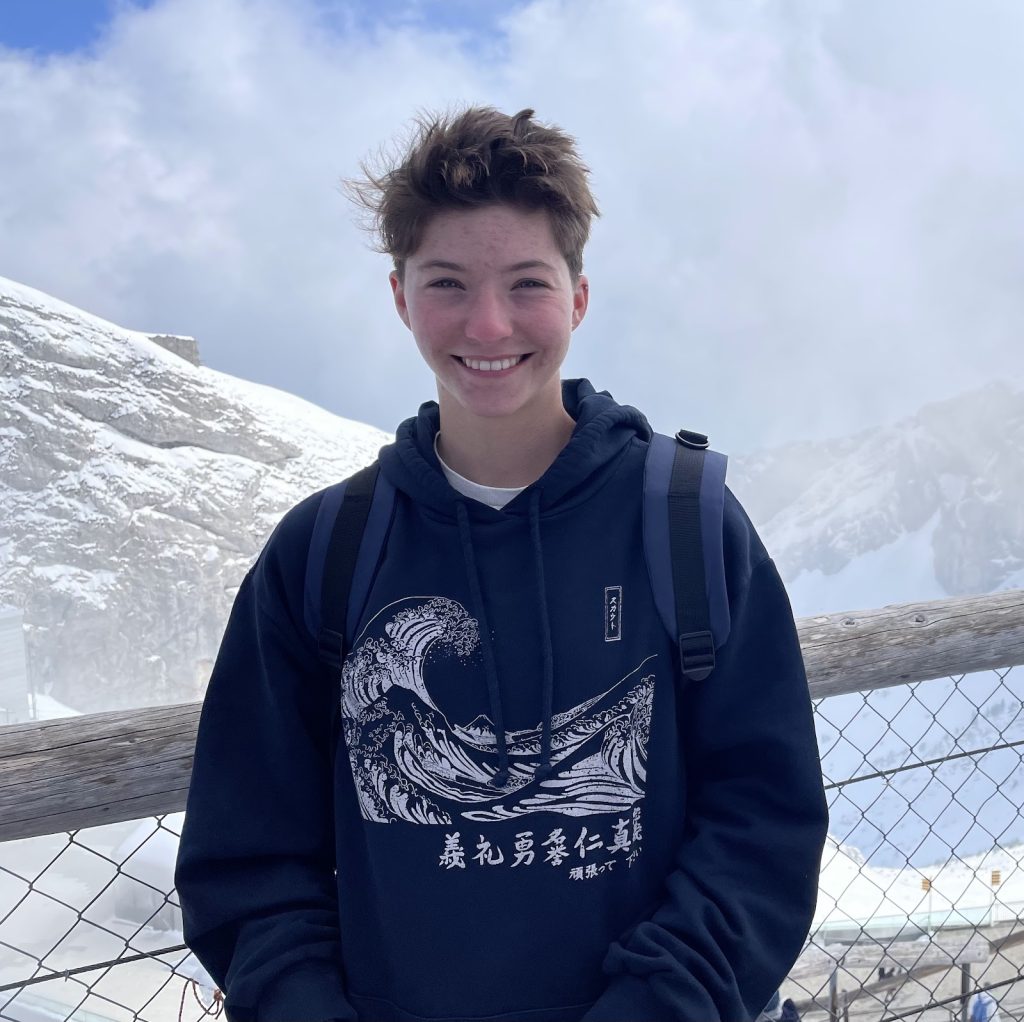 Katie will be a senior in the 2023-24 school year. She has been doing theater since she was 7 years old and loves it. She want to pursue music as a career. Katie is excited to work with kids to create and learn the magic of theatre!
---
Mikayla Freeman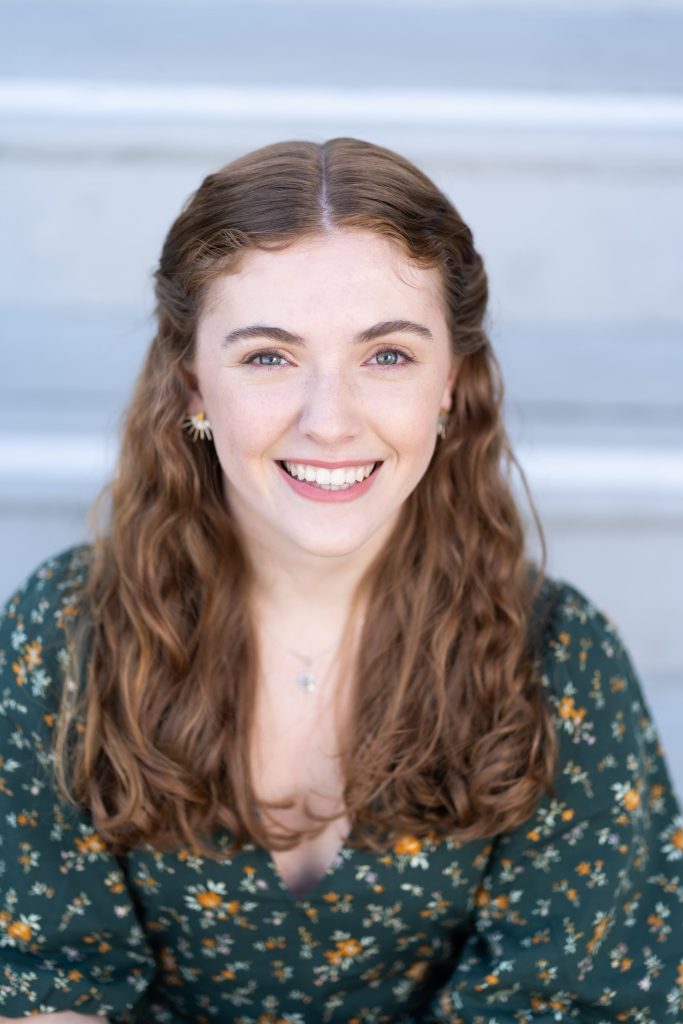 Mikayla has been doing theater and dance for as long as she can remember. Previously, she was a competitive dancer for 9 years. She also performed as the Cat in the Hat in her high school's production of Seussical the Musical, as well as Tommy Boy in Tri Valley Repertory Theatre's production of Newsies. Additionally, Mikayla has choreographed for her dance team and several musicals, such as 13 the Musical and You're a Good Man, Charlie Brown. She is currently studying Environmental Science and Theatre and Dance at UC Davis.
---
Liam Blecha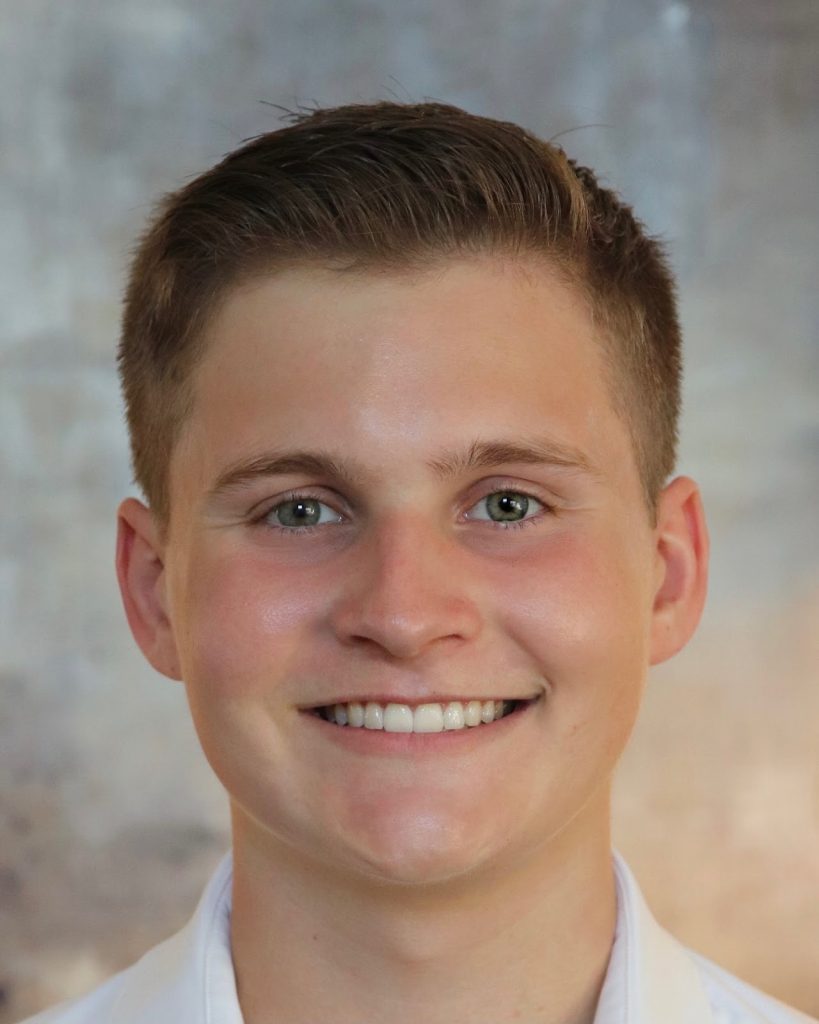 Liam is so excited to be on staff this summer and work with so many of his favorite people! He is going into his freshman year of college at the Eastman School of Music in Rochester, New York and will be majoring in Vocal Performance. He loves spending time with friends, the outdoors, and writing bios.
---
Mak Faddis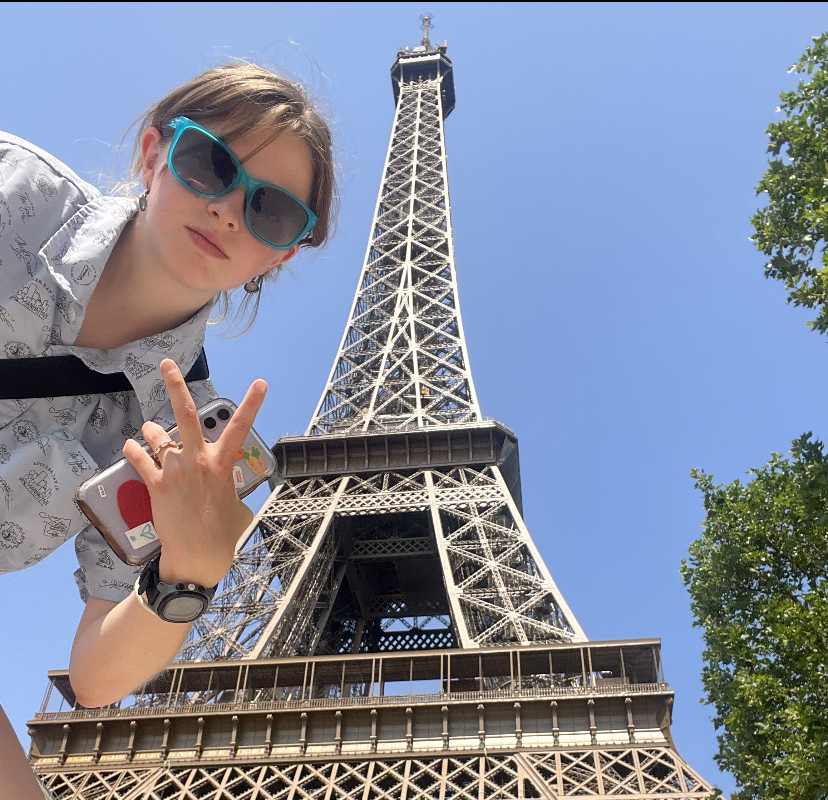 Makenna Faddis has been performing in theater for a very long time, and has more recently gotten more experience behind the scenes with the firehouse. She is working on improving her dance, music, tech and directing (for both theater and film) knowledge as well as improving her communication skills (with both co-workers and students). She also thinks crocs are overrated.
---