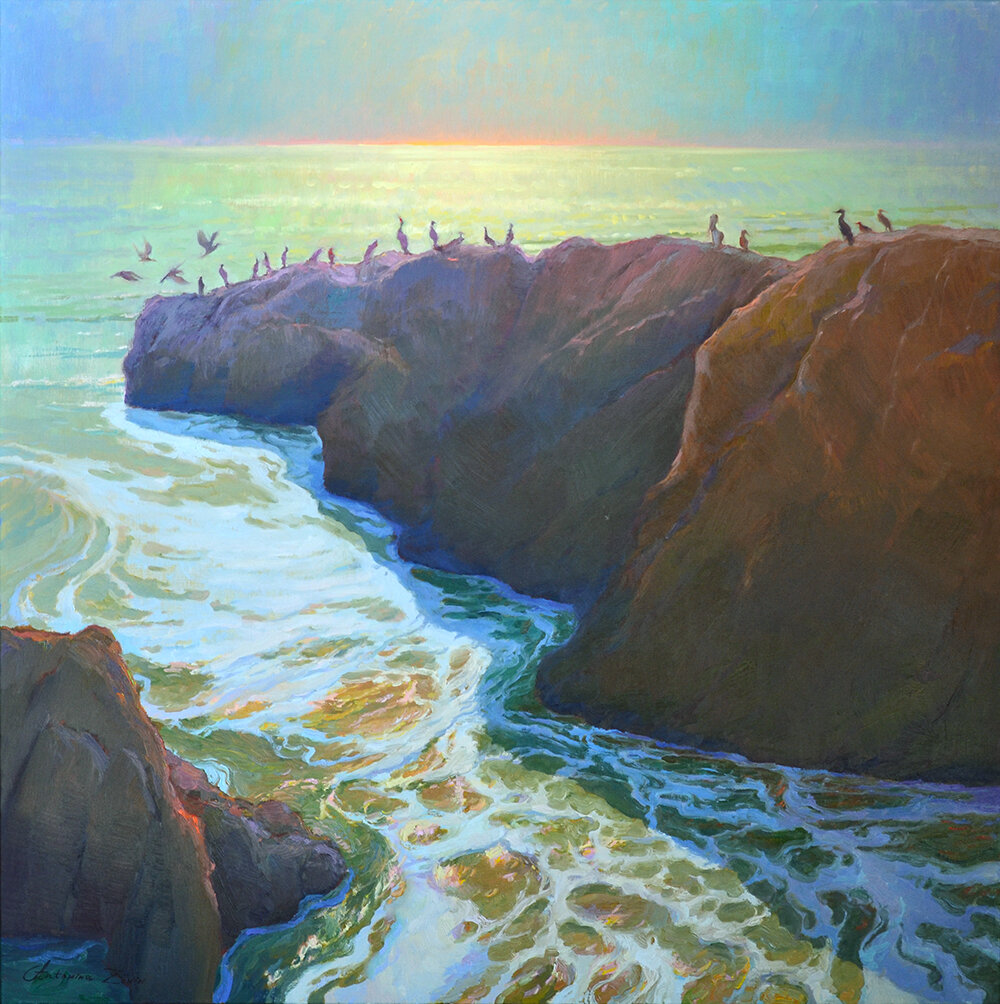 A contemporary landscape artist, Tonya Zenin grew up on the largest island at the far eastern end of Russia; the island of Sakhalin. Her father was a sailor, leading cargo ships on trade routes around the world. Sometimes he would take her and her family on a sea trip to the mainland. These unforgettable adventures and experience of being out or near the sea shaped Tonya's love for this subject matter. Tonya's artistic training began at age 6 and she has been painting and drawing ever since. By Age 10, she was honored to be selected for the highly competitive Children's Art School in Khabarovsk and began training in the studio of noted instructors and artists.
In 1996, Tonya moved to Northern California. The coast and the sea is what made her feel at home. She fell in love with the land and her imagination was captured by the scenic Monterey and Carmel coastline. She often goes to paint that area, where so many great artists found inspiration; Franz Bishoff (1864 – 1929) and William Ritschel (1864 – 1949) among others. Her work has been greatly influenced by these early California artists and has helped her develop her sense of color that her collectors often comment on when looking at her paintings.
Although the majority of Tonya's painting is done on location at Alla Prima, where the accent is on the observation of nature and it's great principles, Tonya also enjoys painting in her studio. There she creates her larger paintings from outdoor field sketches, giving her giving her the opportunity to develop a body of work nourished by her imagination.
Website: www.tonyazenin.com