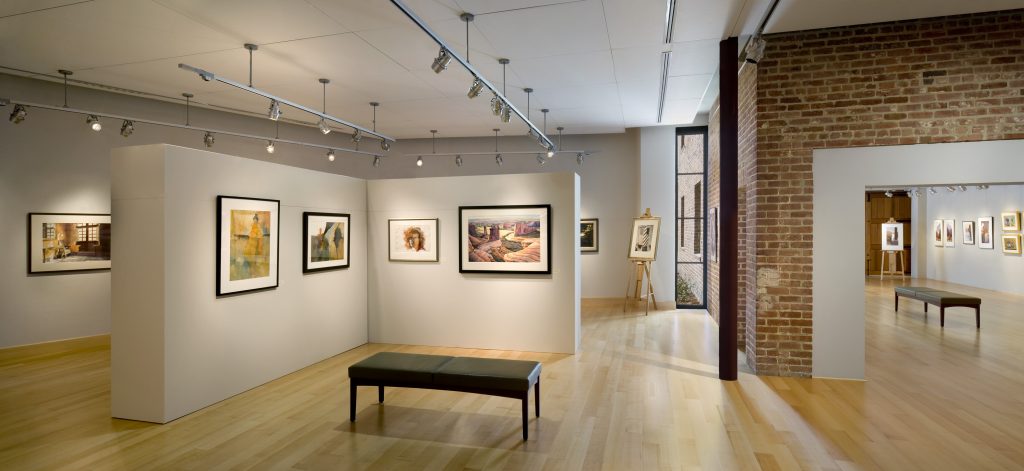 A large yet intimate art gallery adjacent to the Firehouse Arts Center atrium lobby and comprised of two exhibition rooms, one of which is inside the original Firehouse #1 Engine Bay. The Harrington Gallery features five group exhibitions per year, highlighting works by both established and emerging local and regional artists working in a variety of styles, genres, and themes.
Gallery Hours: 
Wednesday – Friday: 10am-5pm
Saturdays: 10am-3pm
Gallery is open to the public. Free Admission.
For general inquiries, please contact harringtongallery@cityofpleasantonca.gov