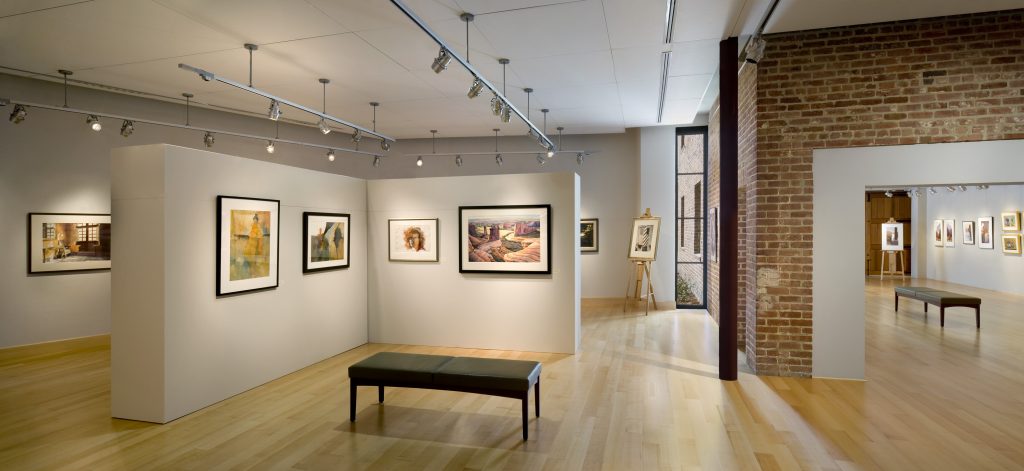 A large yet intimate art gallery adjacent to the Firehouse Arts Center atrium lobby and comprised of two exhibition rooms, one of which is inside the original Firehouse #1 Engine Bay. Harrington Gallery features seven group exhibitions per year, highlighting works by both established and emerging local and regional artists working in a variety of styles, genres, and themes.
Gallery Hours: 
Wednesday – Friday: 10am-5pm
Saturdays: 11am-3pm
Gallery is open to the public. Free Admission.
For general inquiries, please contact harringtongallery@cityofpleasantonca.gov
As we continue to navigate this pandemic, the City of Pleasanton and the Firehouse Arts Center (FAC) are committed to providing theater arts to our community in what is the new normal. Our FAC and Library and Recreation team is working to develop new creative civic arts programming as allowed by the County Health Order for our residents. Please continue follow us on Facebook and Instagram for updates on the new programs.