Pleasanton Art League
16th Annual Fal Members' Show
November 4 – December 16, 2023
Reception on Saturday, November 4 from 1:00 P.M. – 3:00 P.M.
Musical entertainment by guitarist Charles Sedlak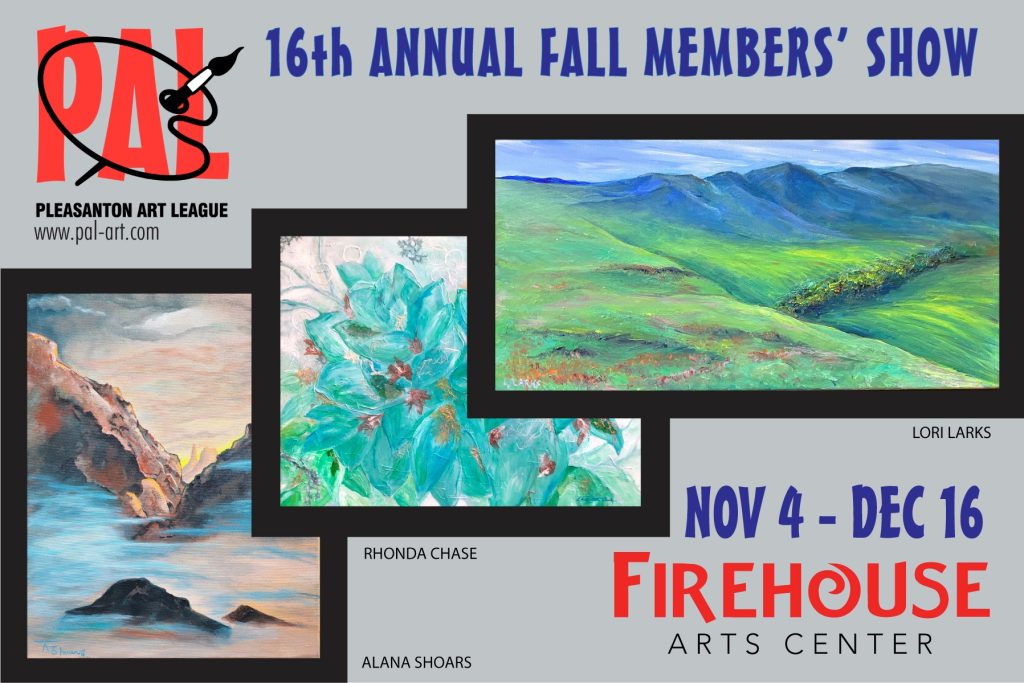 From top right clockwise: John Devilliers, James Dietze, Danielle Smith, Peggy Magovern, Denise Howard
The Harrington Gallery is excited to welcome back the Pleasanton Art League for their 16th Annual Fall Members' Show from November 4 until December 16, 2023. A mixed-media exhibition, visitors can expect works of all mediums and subject matters.
Registration Deadline: Saturday, October 14, 2023
Stay tuned on our website and social media pages for further information!
New Gallery Hours Starting September 2023:
Wednesdays & Thursdays: 10am-5pm
Fridays: 10am-6pm
Saturdays: 10am-3pm
Let us know about your experience at the Harrington Gallery through a short survey here.