Pleasanton Art League
15th Annual Fall Members' Show
October 29 – December 17, 2022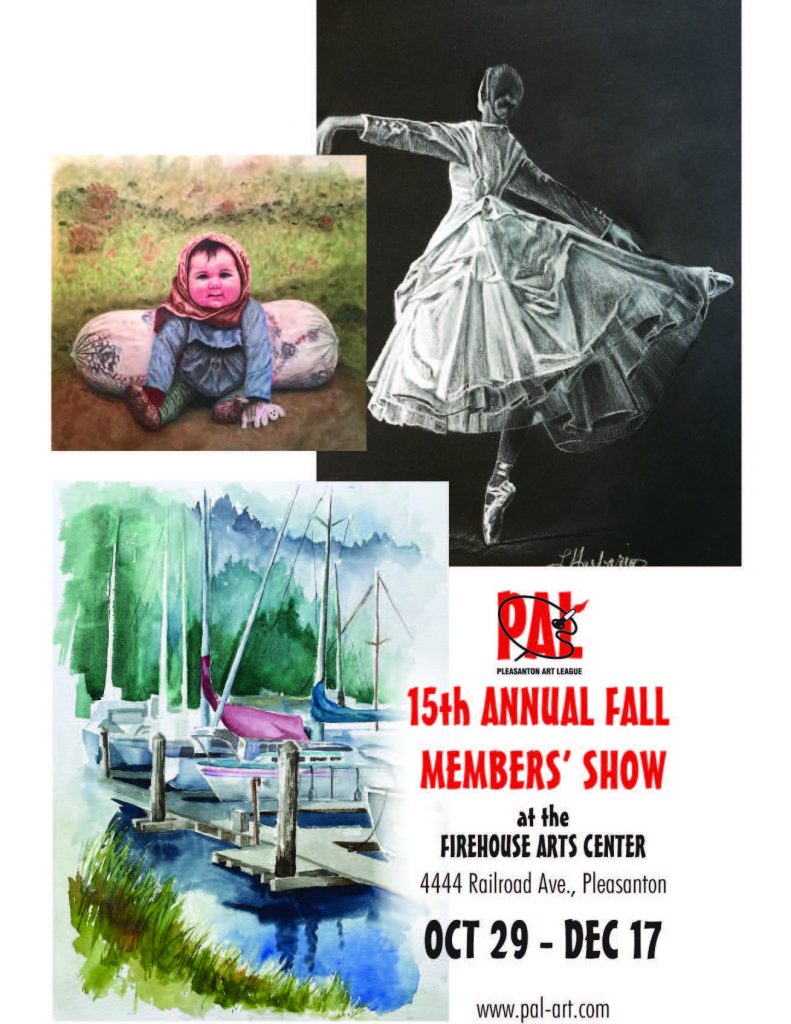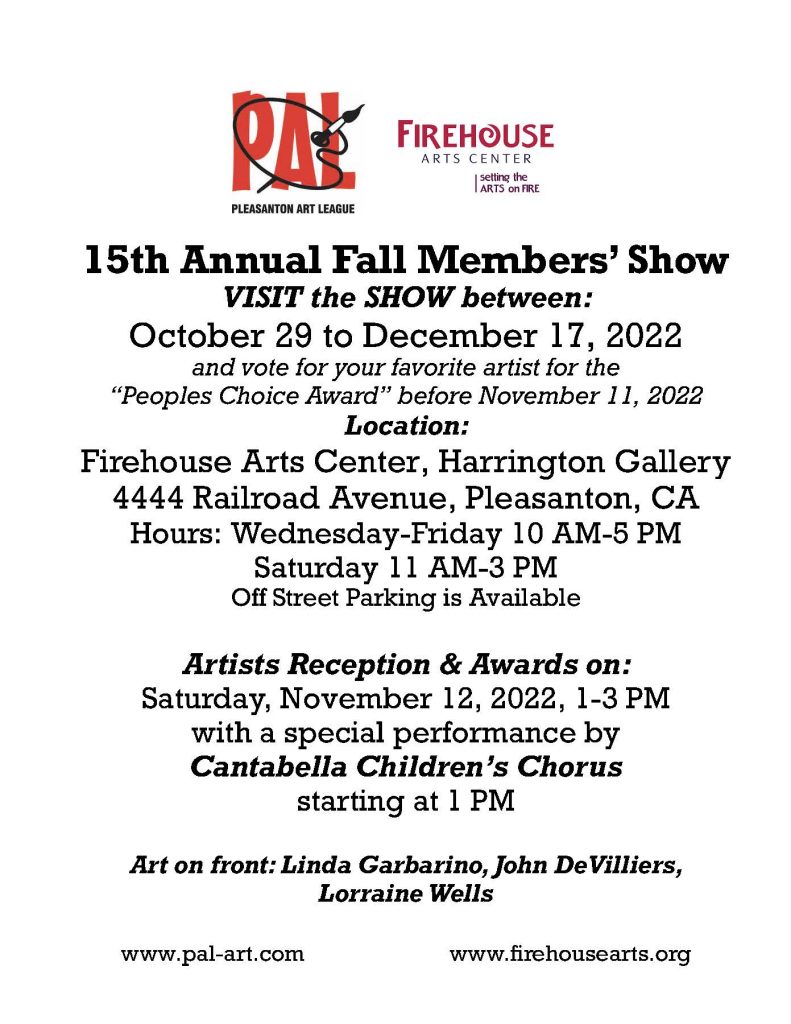 The Pleasanton Art League (PAL) will host its 15th Annual Fall Members' Show at the Harrington Gallery from Saturday, October 29 to Saturday, December 17, 2022. PAL artists will exhibit a variety of 2D and 3D art including oils, acrylics, watercolor, linocut, pen & colored pencil, pastels, encaustic hot wax, fused glass, porcelain, and more.
On Saturday, November 12th, the exhibition will be holding its reception from 1:00 PM to 3:00 PM. The reception will include a special performance at 1:00 PM by the Cantabella Children's Chorus, an award-winning group that the Pleasanton Art League is thrilled to partner with. The group's Honors Choir and Chamber Choir will be in attendance for the event. The Honors Choir is composed of selected treble voices who have demonstrated the highest quality of musicianship and vocal abilities. Its ensemble is composed of 7th to 12th grade students dedicated to intensive past and present rehearsals. In addition, the Chamber Choir is comprised of advanced singers of all genders in the 7th through 12th grades, which include changed and unchanged voices.
During the reception, the chorus performance will be followed by the presentation of awards for the exhibiting artists. Awards will include a Best of Show, two Merit Awards and four Honorable Mention Awards. This year, Way Up Art, an esteemed art supply business in Livermore, California will host and present one of the Merit Awards. PAL will be introducing the People's Choice Award during this edition of their annual group exhibition at the Harrington Gallery. Visitors may select their favorite artwork between October 29 and November 11, 2022. The award will be presented to the artist at the reception on November 12, 2022.
Opening hours are from Wednesday to Friday (10:00 AM – 5:00 PM), and Saturday (11:00 AM – 3:00 PM). For more information, visit www.pal-art.com.
Upcoming Live Artist Demonstrations