Pleasanton Art League
16th Annual Fall Members' Show
November 4 – December 16, 2023
Reception on Saturday, November 4 from 1:00 P.M. – 3:00 P.M.
Musical entertainment by guitarist Charles Sedlak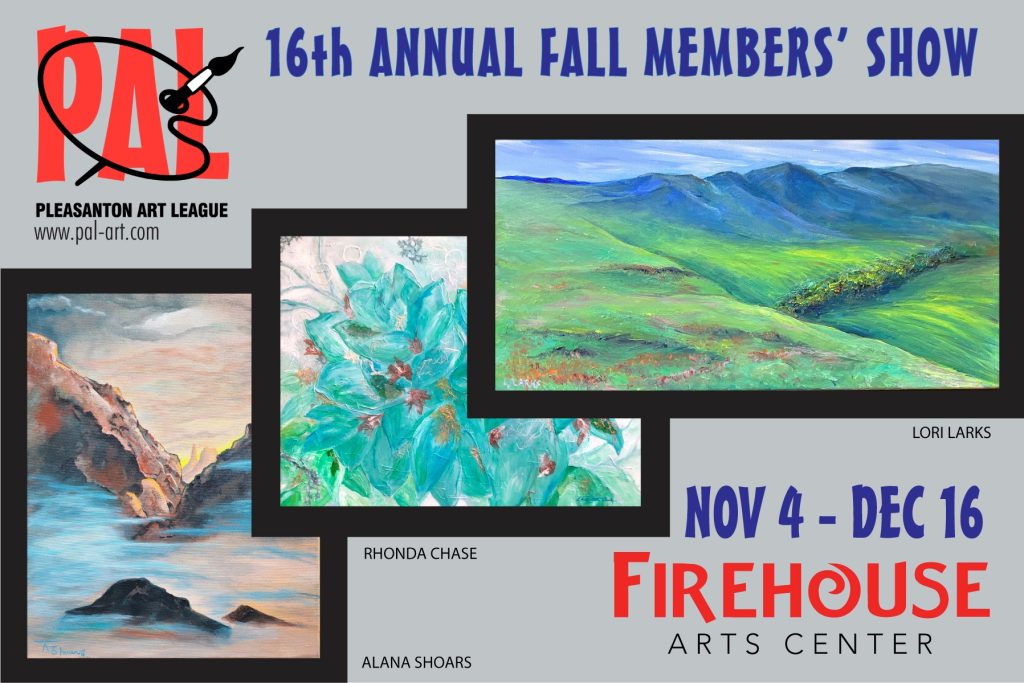 The Harrington Gallery is excited to welcome back the Pleasanton Art League (PAL) for their "16th Annual Fall Members Show" exhibition from November 4 until December 16, 2023. Featuring approximately 85 works of all mediums, this yearly group exhibition will showcase the diverse and talented work of PAL's members.
Awards will be judged by watercolor artist, Jeannie Vodden. She is known for her floral works, still-life paintings, portraits, and graphite drawings.
Pleasanton Art League (PAL)
The Pleasanton Art League (PAL), a 501(c)3 charitable non-profit organization, was founded in 1969 to encourage the progress and development of the creative talents of its members. Members include artists of all skill levels, from the beginner, hobby artist, to the professionals. In the past year, PAL membership has reached over 200 members and continues to grow.
Live Artist Demonstration Schedule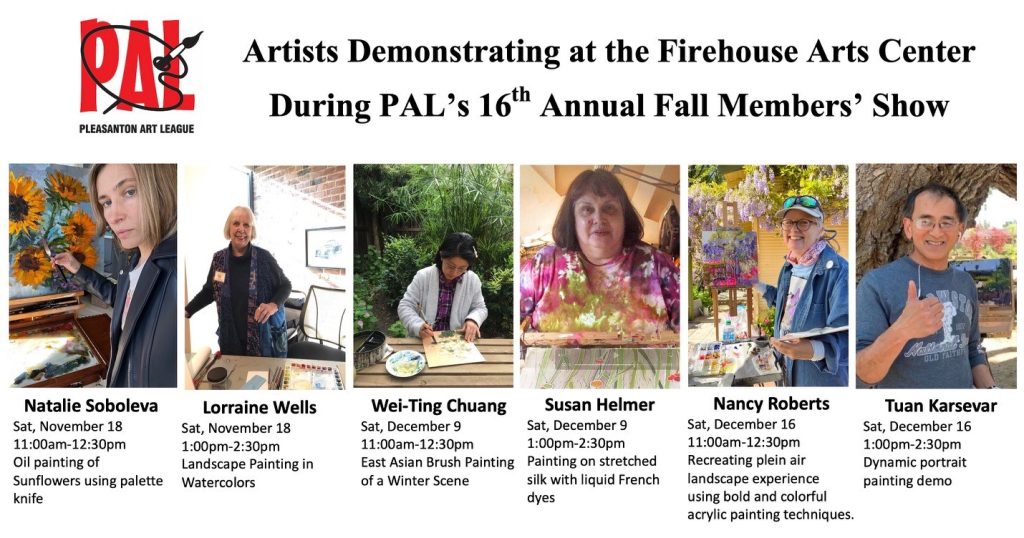 New Gallery Hours Starting September 2023:
Wednesdays & Thursdays: 10am-5pm
Fridays: 10am-6pm
Saturdays: 10am-3pm
Let us know about your experience at the Harrington Gallery through a short survey here.