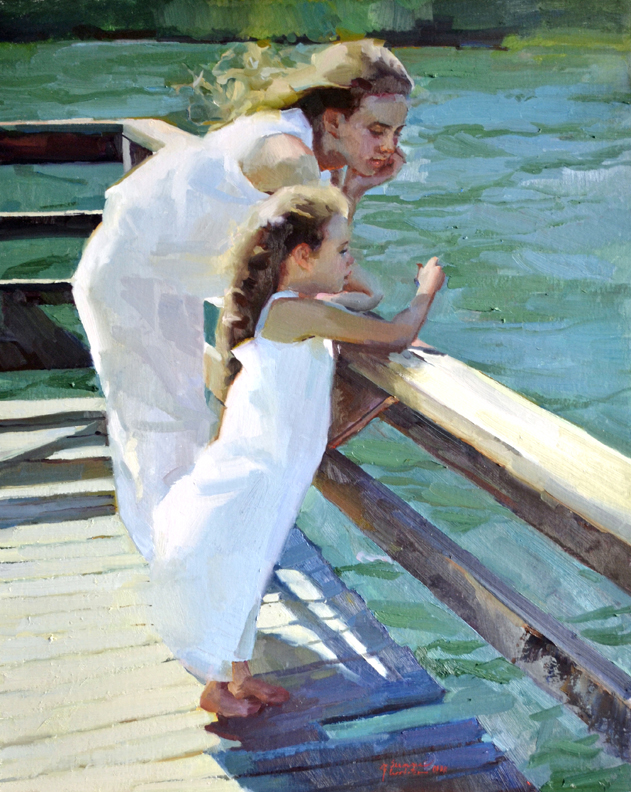 Nancy is most known for her figurative oil paintings – beautiful beach scenes, contemplative female figures, mothers and children. Her paintings show her mastery of true color and the human body. Her charcoal and pen and ink sketches have been recognized by an international audience. She has taught workshops all over the United States.
Nancy is living the life she imagined in Alameda, California. The bay area is the perfect palette for her work, rich with diversity, culture, and beauty. You will find her most mornings sketching with her husband at a local breakfast cafe.
Nancy has been featured in magazines such as Southwest Art, U.S. Art, American Artist, and more. Her many awards include the Oil Painters of America National Show 2019 Members Choice Honorable Mention Award for Master Signature Members, Oil Painters of America National Show 2019 Studio Division First Place, Virtuosos Show 2019 Award of Excellence, Gold Medal Award of the Oil Painters of America master Signature Division 2018 Salon Juried Show, Merit Award 2015 American Impressionist Society, Gold Medal Award at the 2000 National Oil Painters of America Show.
Website: www.nancycrookston.com/oilpaintings