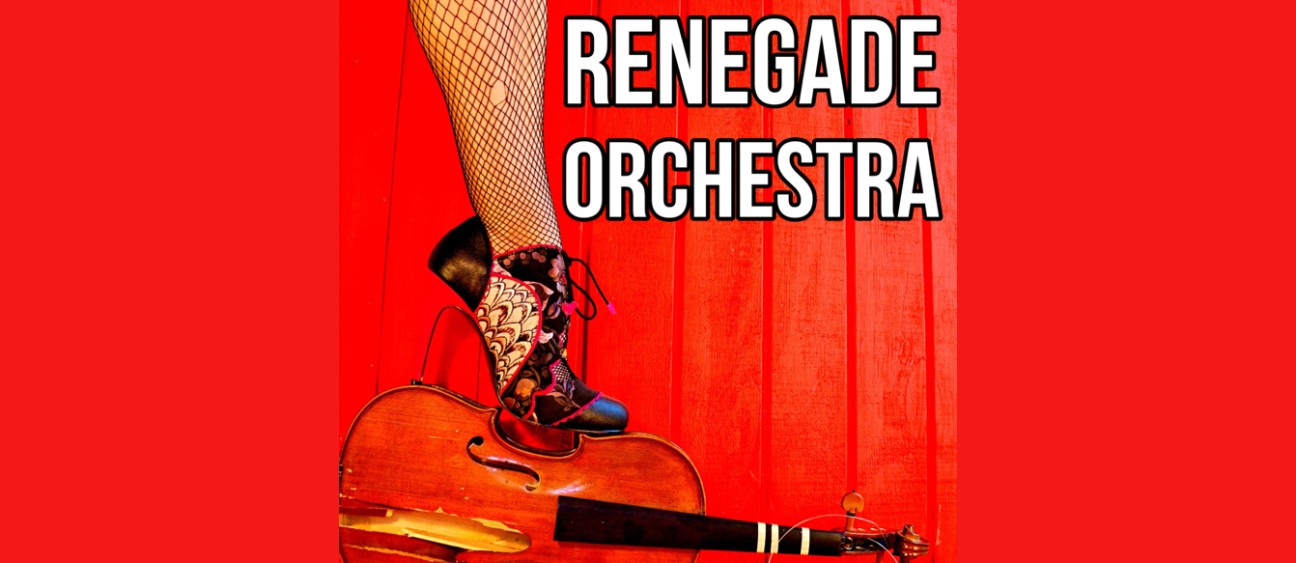 January and February performances will feature an alternate theater experience where we transform from traditional seating to cabaret style seating.
$30 General Table Seats
$25 General Front Balcony
$20 General Side Balcony
Renegade Orchestra.  The Beauty of a Symphony, the Soul of a Rock Band.
Welcome to Renegade Orchestra – it's time to throw out all the old conventions of a quiet, sleepy, stuffy show of musicians locked in straight jackets of tradition.
Clap your hands, tap your feet, and yell all you want – the Renegade Orchestra embraces the virtuosic skills of top bay area musicians and turns them loose on songs orchestras have never or maybe shouldn't do.  No sleepy pop songs, no overly-lush jazz standards, but the pure unbridled fury of what an orchestra can truly do: "Classical Rebels."  The Bohemian
How will seating work when patrons arrive? 
All General seating will take place on a first-come-first-served basis. We recommend arriving early for a better chance at desired seating. For table seating, staff and ushers will seat full parties as they arrive.  Depending on the number in your party and availability you may be seated with others. NO RESERVED SEATING