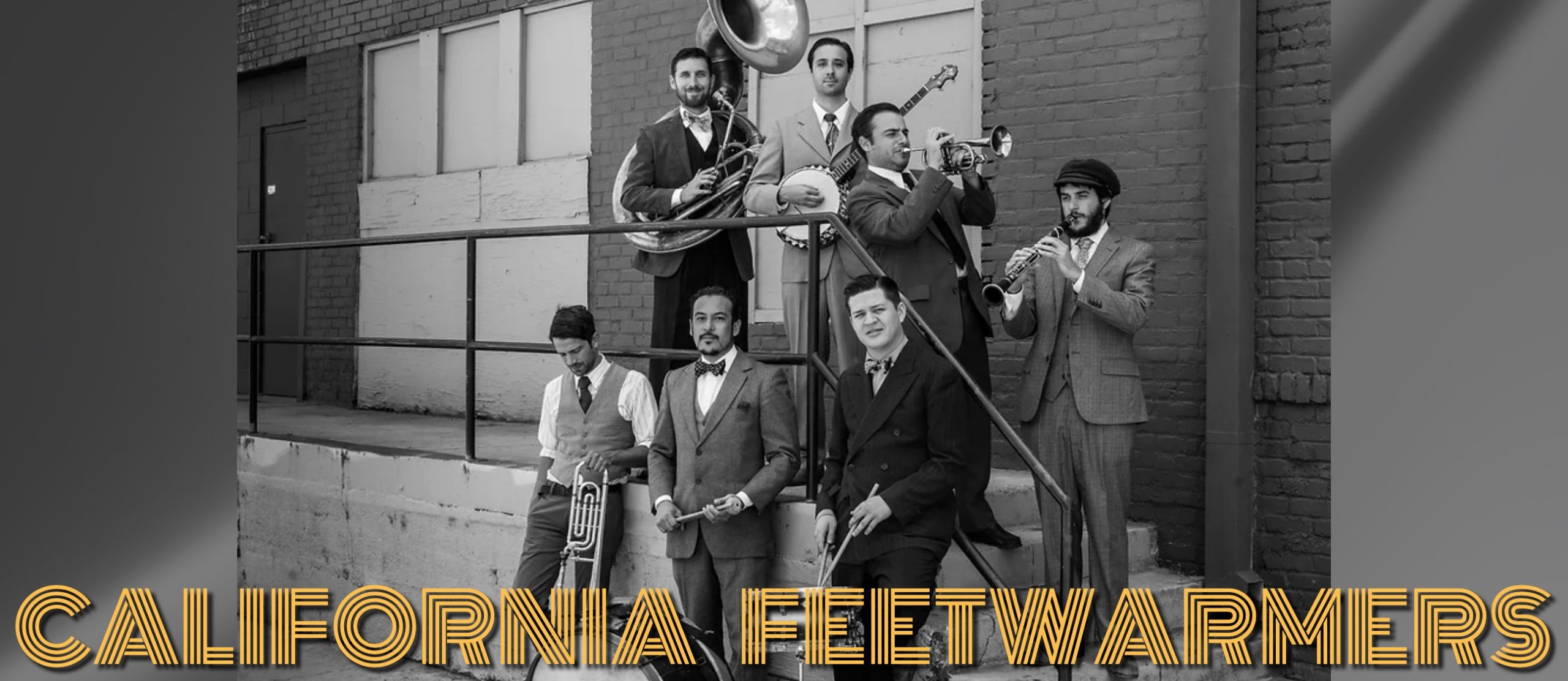 January and February performances will feature an alternate theater experience. This event features a dance floor.   
Lovers of ragtime, stompy blues and hot jazz rejoice! The California Feetwarmers bring their boisterous stage presence to the Firehouse so bring your dancing shoes to this unique Dance Hall event!
How will seating work when patrons arrive? 
This event features a dance floor in place of theater seating. Although there will be some chairs throughout the theater the tickets are for entry to the dance and do not guarantee a seat.