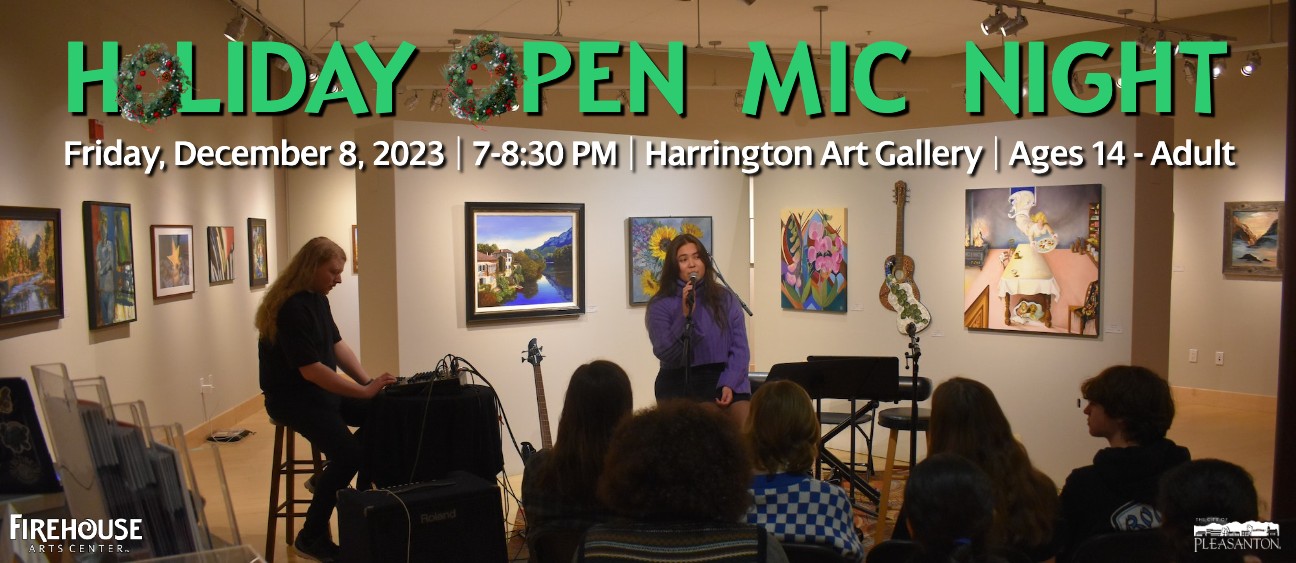 $10 General Admission in the Harrington Gallery
Share your performing art at the Firehouse Arts Center with a Holiday theme (following the theme isn't mandatory). Music, spoken word, stand-up, improv, and more are welcome. Ages 14-Adult are welcome to perform and all ages are welcome to attend.  
 Viewer discretion is advised due to the creative nature of the open mic culture, though performers are asked to keep content TV-PG.
All attendees and performers must purchase a ticket. 
PERFORMERS are required to click HERE to read the Open Mic Guidelines before signing up the day of the show. Please also let us know we can expect you by filling out this very brief FORM.