California Watercolor Association
52nd National Exhibition
January 8 – March 12, 2022
We are pleased to announce the California Watercolor Association (CWA)'s 52nd national exhibition at the Harrington Gallery. Displaying 85 selected works by premier painters, the show will be on view until Saturday, March 12, 2022.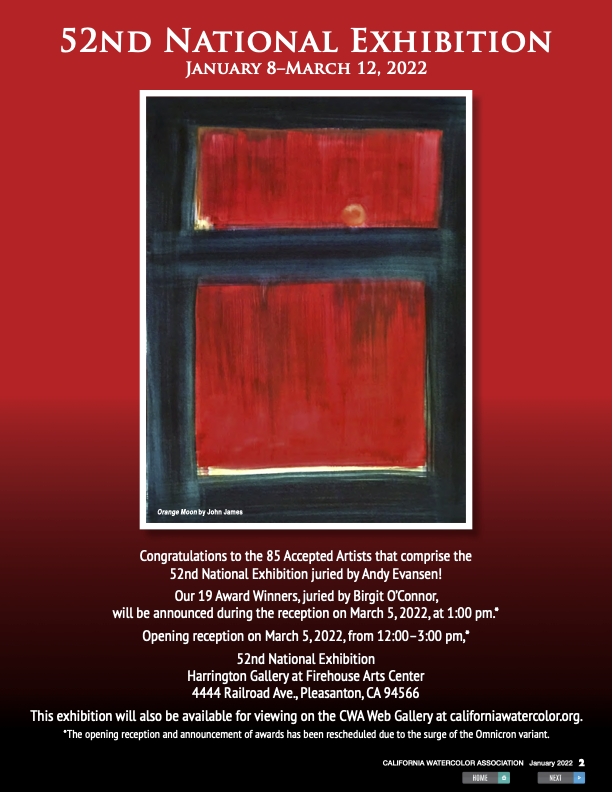 All attendees will be asked to wear face coverings.
The Harrington Gallery and CWA will be hosting a series of gallery talks, live demos and family days. These will all take place on Saturdays beginning at 1pm.
Gallery Talk dates: Pat Moseuk 1/22, Carolyn Lord 2/5, Barbara Tapp 2/12
Live Demos: Sasha Boyko 1/29, Steven Barry 2/19, Raffi Kondy 2/26
Family day: Michael Friedland 1/29