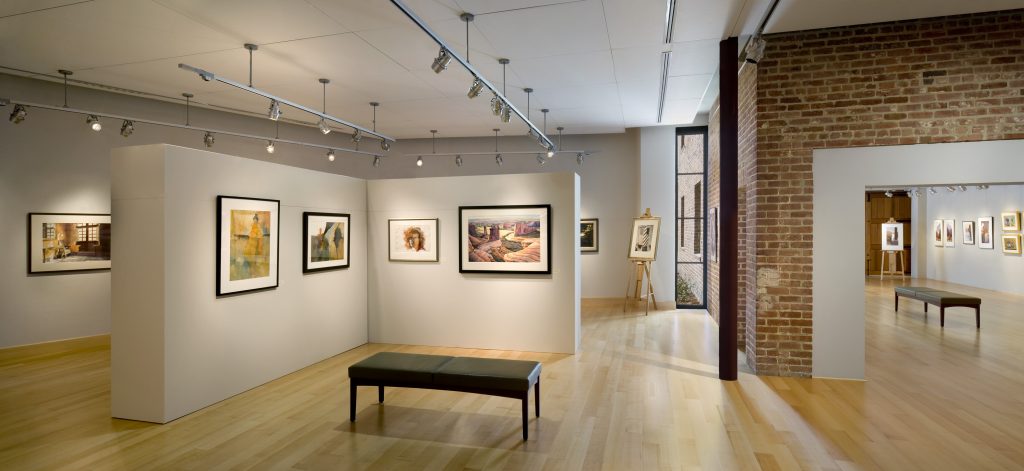 The Harrington Gallery features five group exhibitions per year, highlighting works by both established and emerging regional artists in a variety of styles, genres, and themes. A spacious yet intimate exhibition space comprised of two rooms, the gallery contains architectural structures and remnants of the original Firehouse #1 Engine Bay. Within the Firehouse Arts Center, there are two additional exhibition spaces within the foyer and second floor dedicated to the solo exhibitions of Bay Area artists and Pleasanton Art League members.
Updated Gallery Hours Starting September 2023: 
Wednesdays & Thursdays: 10am-5pm
Fridays: 10am-6pm
Saturdays: 10am-3pm
Harrington Gallery entry is free to the public.
For general inquiries, please contact harringtongallery@cityofpleasantonca.gov
Let us know about your experience at the Harrington Gallery through a short survey here.