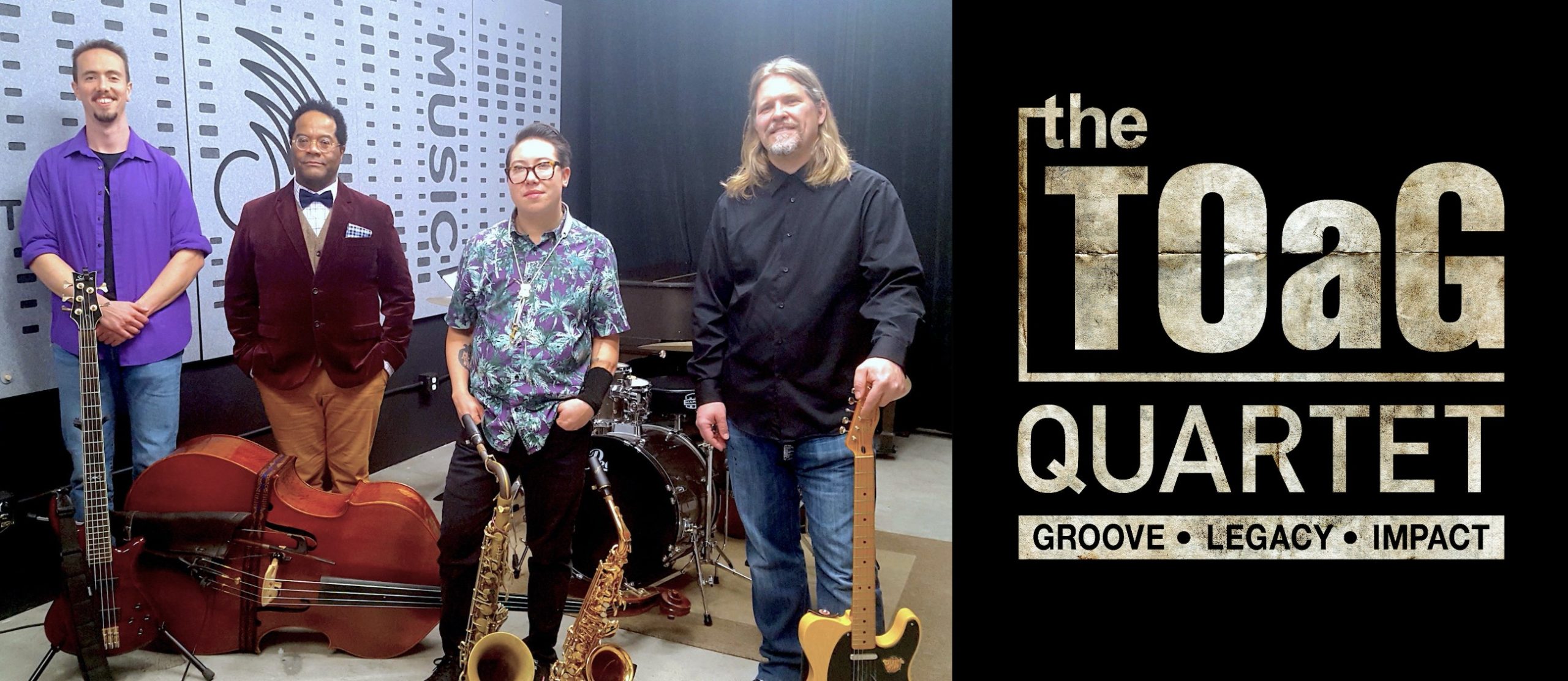 Orchestra $25
Balcony $20
Side Balcony $15
Oakland-based ensemble The TOaG Quartet debuts their new music showcase, featuring never before heard compositions from their upcoming third album. The night will span a dazzling breadth of improvisational music, all composed in response to and reflecting on the tumultuous last several years – which hit professional creatives especially hard. Audiences will delight at the dynamic power of this assembly of Bay Area instrumentalists who have been described as "Swinging and Funky," "Beautiful and Groovin," "Dark and Spacey," and "Raw but Refined." Under the direction of bassist Benjamin Lee, the quartet is fronted by saxophone phenom Eli Maliwan, whose technical and creative prowess is unmatched. Powerhouse drummer Ricky Carter commands the rhythm section with a seamless blend of fury and subtly, alongside veteran guitarist DV Wright – who's soundscapes are as stunning as his screaming solos.
The evening will also feature special guests from TOaG's educational partnership with Oakland High School, as well as a surprise guest visual artist live painting!
One part working band and one part teaching ensemble, The TOaG Quartet is dedicated to producing hard-hitting improvisational music, honoring Black American musical roots, and supporting arts education.
Location
Firehouse Arts Center