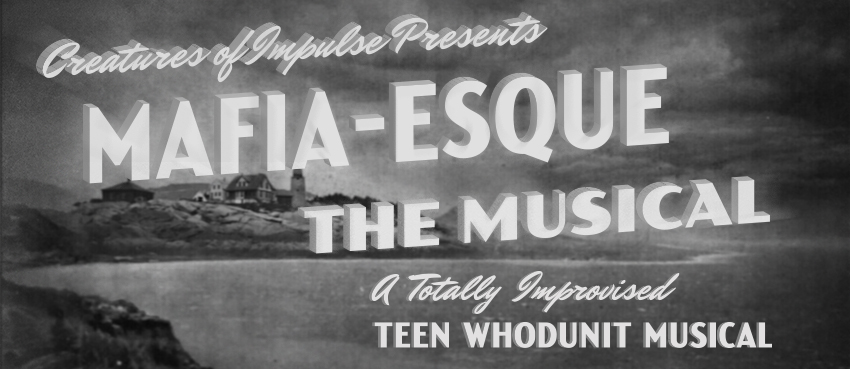 Date/Time
Tuesday, May 14 - Saturday, May 18
Buy Tickets
Based on "Mafia", the popular circle game!
Tuesday, May 14 • 7:30pm ($2 cash-only preview, tickets available at the door)
Thursday, May 16 & Friday, May 17 • 7:30pm
Saturday, May 18 • 2pm & 7:30pm
$7 Students, $12 General
COI's most popular and interactive touring show hits the main stage in musical form. You make the accusations and watch the improvised drama unfold as the Bay Area's only improvised teen whodunit musical wows you from start to finish!
Location
Firehouse Arts Center