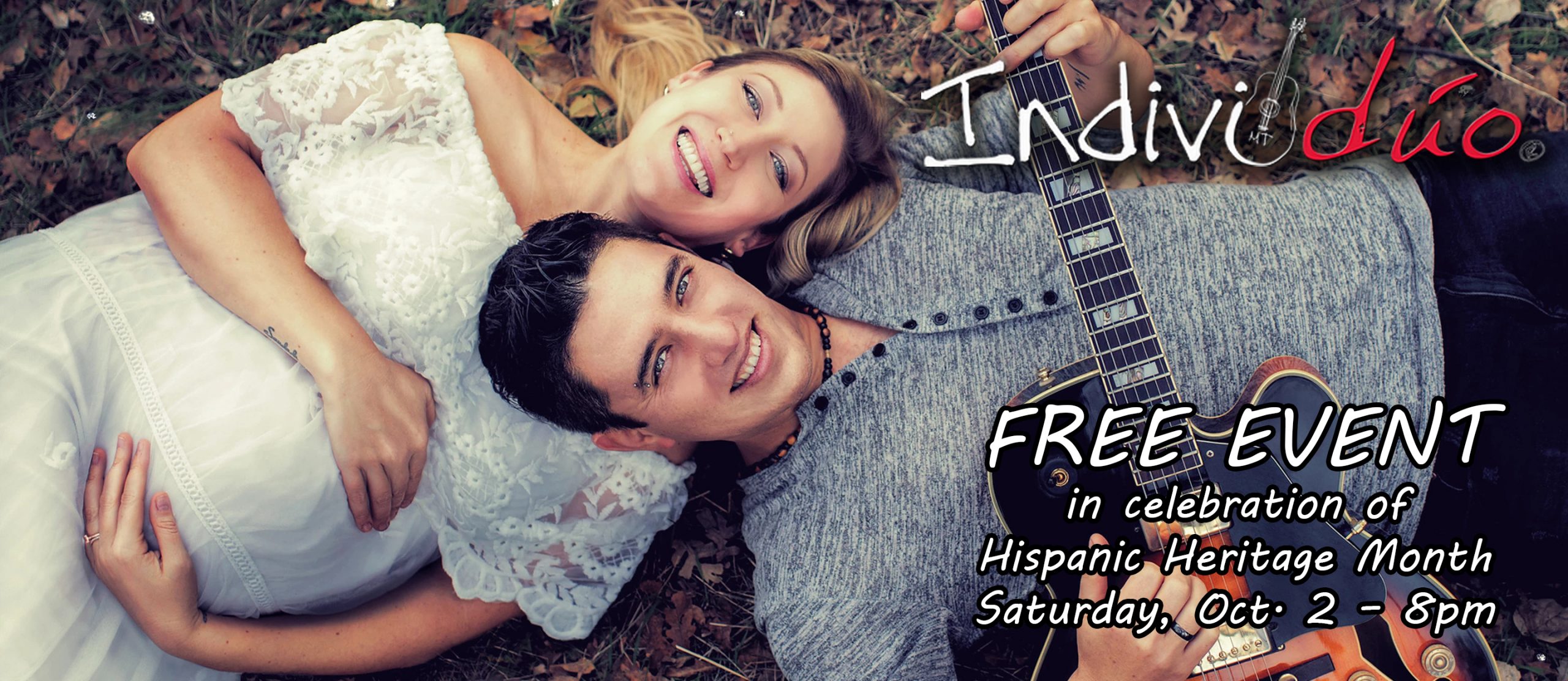 IndiviDúo
FREE EVENT in celebration of National Hispanic Heritage Month!
The dynamic Latin pop duo "IndiviDúo" featuring Tiffany Joy and Maqui Reyes, performing their show combining their distinctive original repertoire with unique versions of some of the most celebrated Latin music hits.
Californian songwriter Tiffany Joy and Colombian musician Maqui Reyes met in 2010 in Buenos Aires and decided to set their solo musical careers aside to form the dynamic Latin pop dúo "IndiviDúo."The unique story of this duo transforms their music into something special, cosmopolitan – as eclectic and joyful as the two themselves. Singers, performers, and composers, these "IndiviDúos" manage to translate their talent into songs that take the listener on a journey. The energy they generate on stage is a unique alchemy, a true experience for the viewer who can feel that something special vibrates wherever these two share their voices and souls.
https://www.individuomusic.com/
CELEBRATING Hispanic Heritage Month
Saturday, Oct. 2 – 8pm
Location
Firehouse Arts Center