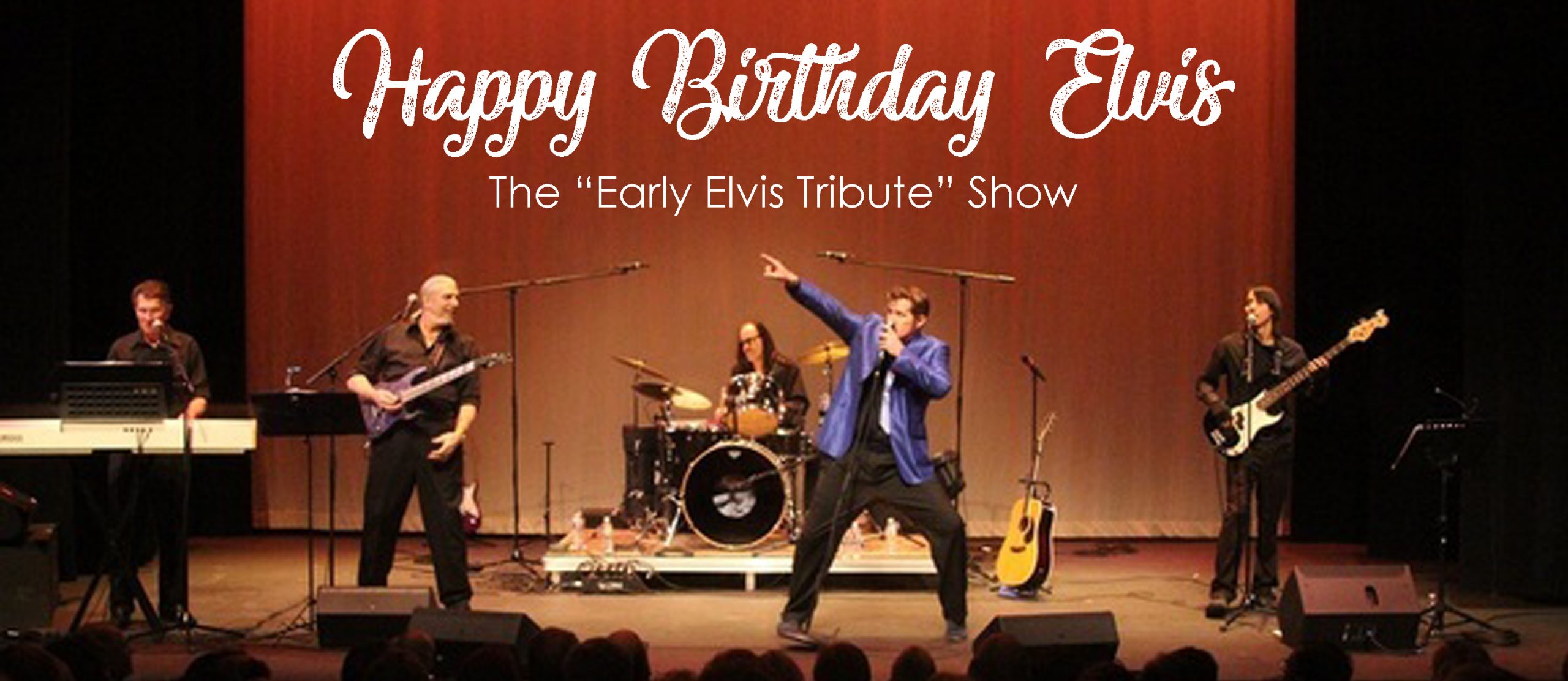 January 8 marks the 85th Birthday of Musical Icon ELVIS PRESLEY…and his legacy lives on.
Pleasanton's Firehouse Arts Center kicks off a new year with the welcome return of Jim Anderson & The Rebels and their homage to Elvis Presley and their special "HAPPY BIRTHDAY, ELVIS" matinee show on Sunday, January 9 at 2pm.
JIM ANDERSON has made quite a name for himself with his tribute to the early years and early hits of Elvis Presley. Jim is not an 'Elvis Impersonator'.  He is, however, thought by many to be the best interpreter of 'Early Elvis' around.
For those who had the opportunity to see and hear Elvis Presley in the first half of his career (1954-1966), this show will bring back favorite memories.  For those who never had the opportunity to see Elvis when his brand of rock 'n' roll was considered too dangerous for "the youth of today," this show will take you back in time and introduce the songs that changed the direction of music for decades to come.
Dubbed the "KING OF ROCK AND ROLL", Elvis is regarded as one of the most significant cultural icons of the 20th century…and beyond. From "HEARTBREAK HOTEL" and "HOUND DOG", to "DON'T BE CRUEL" and "JAILHOUSE ROCK", these are the songs that keep the legend alive. JIM ANDERSON, along with his rockin' band – THE REBELS, recreates the sound, the songs, and the memories to join crowds in Memphis and fans all over the world to say…HAPPY BIRTHDAY, ELVIS!
Location
Firehouse Arts Center