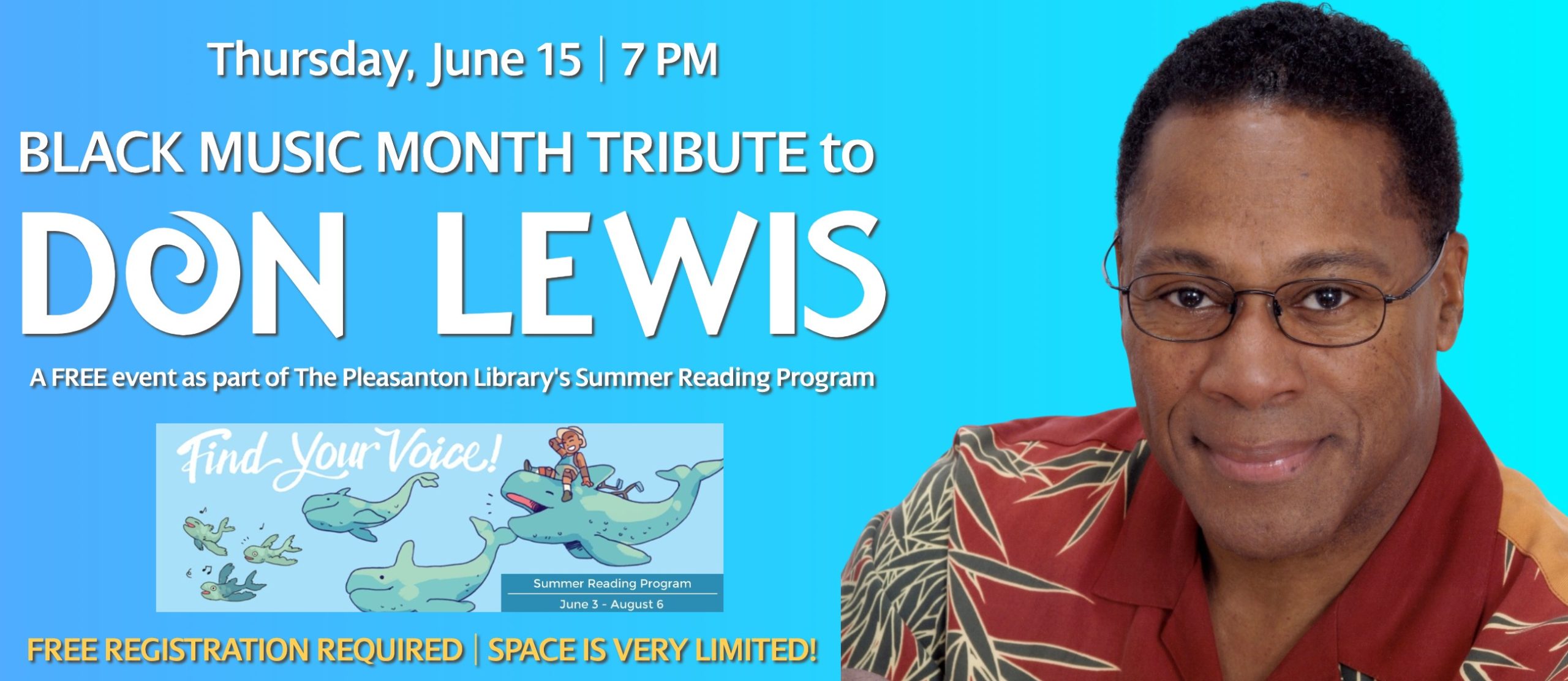 FREE Event | Must Register HERE
The first of two Summer Reading Program Black Music Month Tributes start with an evening of performances, stories, and discussion centered around Pleasanton great Don Lewis, a pioneer in the electronic music industry and multi-talented musician and vocalist.
All participants must have preregistered on the City of Pleasanton's CivicRec platform or RSVP'd to a previous invitation. 
Register FREE for this event by clicking HERE
Very limited seating is available for this event.  
Location
Firehouse Arts Center