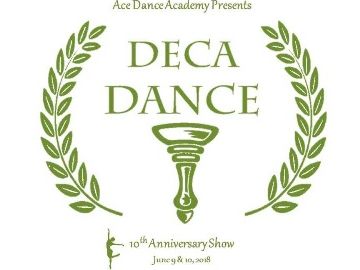 Date/Time
Saturday, June 9 - Sunday, June 10
Buy Tickets
Saturday 6/9 • 10:30am & 3:00pm
Sunday 6/10 • 10:30am & 3:00pm
Ticket sales start 12 p.m. Wednesday 5/9
We are excited to celebrate the Ace Dance Academy's 10 year anniversary with you! Join us in welcoming our Ace dancers, showcasing their skills and hard work in ballet, jazz, tap, contemporary, hip hop, and musical theater dances.
Happy 10th Anniversary Ace!
Show length approx 2hrs 15min with an intermission.
Location
Amador Theater