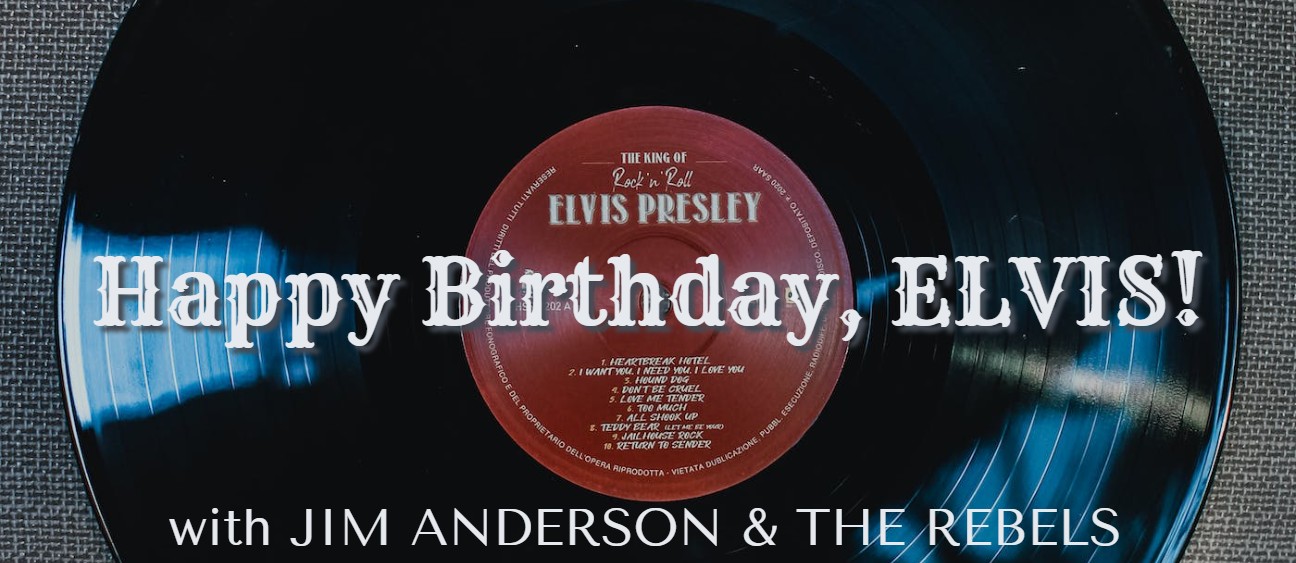 January and February performances will feature an alternate theater experience where we transform from traditional seating to cabaret style seating.
$30 General Table Seats
$25 General Front Balcony
$20 General Side Balcony
Jim Anderson & The Rebels return to the Firehouse Arts Center to celebrate Elvis Presley's Birthday with the hits and songs that made him a LEGEND!

How will seating work when patrons arrive? 
All General seating will take place on a first-come-first-served basis. We recommend arriving early for a better chance at desired seating. For table seating, staff and ushers will seat full parties as they arrive.  Depending on the number in your party and availability you may be seated with others. NO RESERVED SEATING