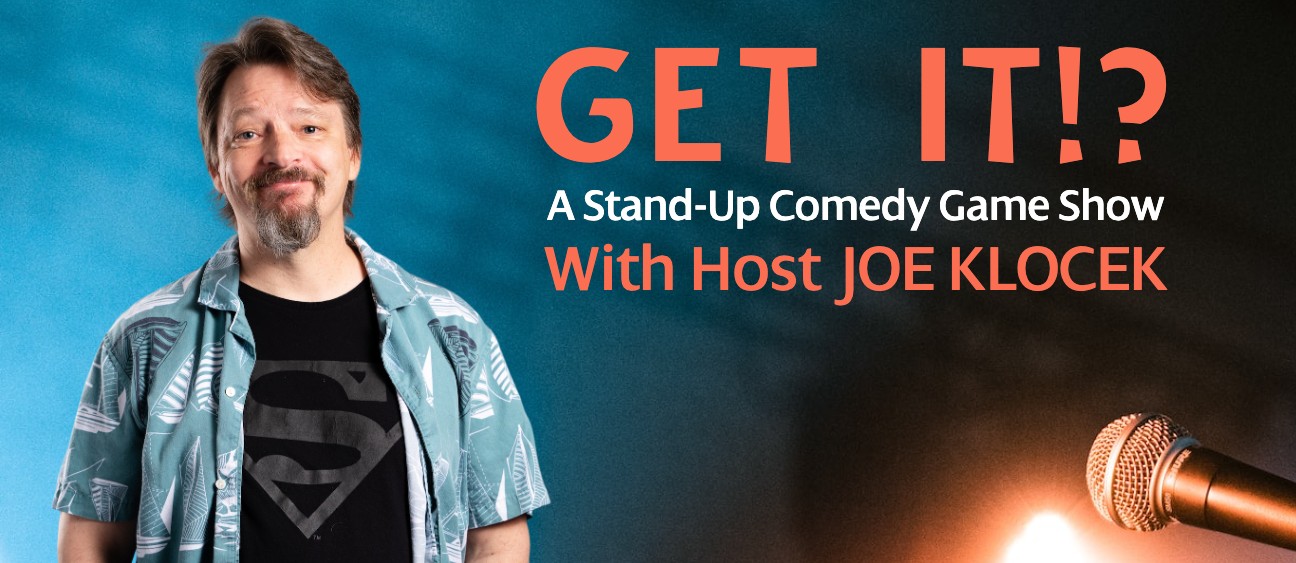 January and February performances will feature an alternate theater experience where we transform from traditional seating to cocktail style seating.
$20 General (best suited for ages 18+)
Be a part of a Stand-Up Comedy Game Show with Joe Klocek. Part stand-up. Part game show. All fun. Test how well you understood a stand-up-comic's set in real time! A comic performs. Then selected audience members are asked questions about what they just laughed at. Whoever gets five questions correct first wins the round! After two rounds, the winners face off in a third and final Speed Round to decide who will be the champion of Get it!?
Joe has appeared on Comedy Central's "Live at Gotham," NBC's "Last Comic Standing" and was a commentator for the Emmy award-winning documentary, "A Bridge so Far." Joe has also told a story on NPR's "Snap Judgment" and San Francisco's own "Bawdy."
How will seating work when patrons arrive? 
All general admission seating will take place on a first-come-first-served basis. We recommend arriving early for a better chance at desired seating. Orchestra level will be filled first, then the balcony.