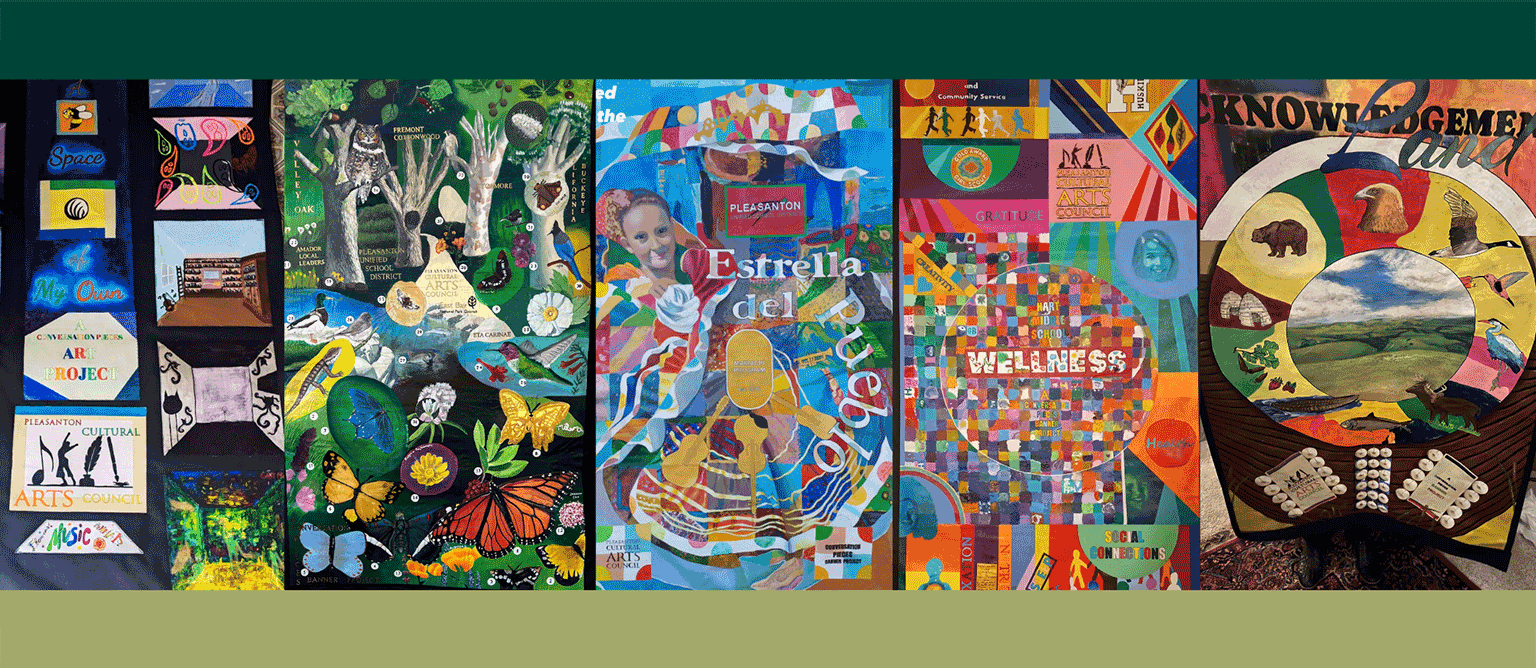 Join the Pleasanton Cultural Arts Council and the City of Pleasanton for a presentation of the Conversation Banners for Youth Engagement.
See the banners up close and learn more about the positive expression and collaboration involved in the process.
Conversation Banners for the Youth Engagement project was funded in part by the City of Pleasanton Community Grant Program, Civic Arts Category.