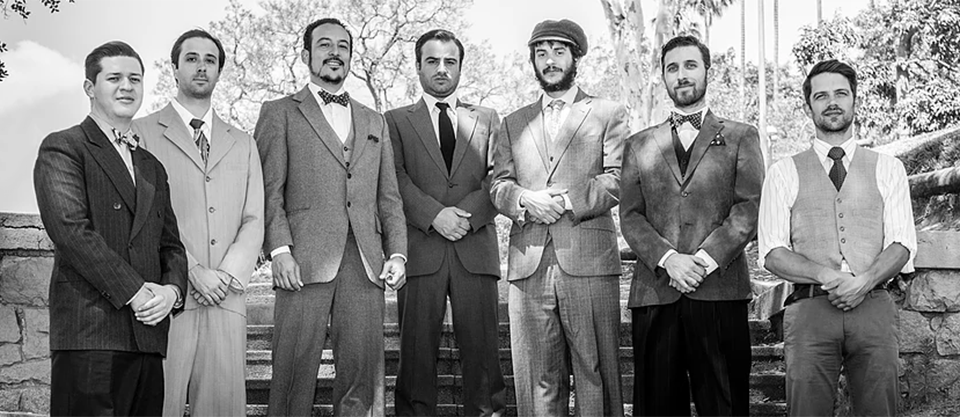 $20
SPECIAL DANCE EVENT at the VETERANS MEMORIAL BUILDING!
They're back! The masters of ragtime, Dixieland blues and early swing, The California Feetwarmers are renowned for an early depth of character that sets them apart from others who have followed that throwback path to New Orleans circa 1920. Their boisterous on-stage antics are solidly underpinned by playing that is as close to the source as it can be. Based in Los Angeles, they stylishly down and rework old classics, revisiting material from The Blue Ridge Playboys, Scott Joplin, The Memphis Jugband and Emile Grimshaw's Rag Pickers.
Join us for a swingin' dance party at the historical Veterans Hall in Downtown Pleasanton. The audience is encouraged to come dressed for the genre and ready to dance!
CASH ONLY at door. LIMITED SEATING will be available.
Location
Veterans Memorial Building