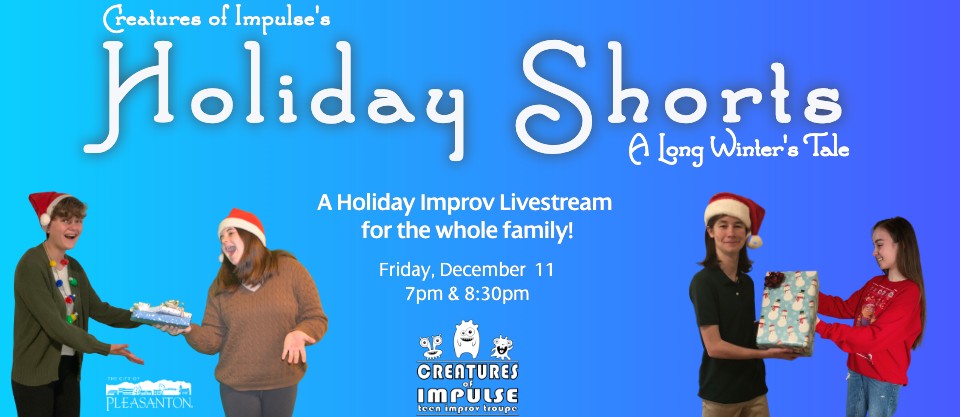 Performances take place online via Zoom. To purchase your ticket to either the 7pm or 8:30pm show, click "Register" for the respective performance below.
A Firehouse Arts Center tradition continues this Friday with Creatures of Impulse's Holiday Shorts livestream. Your suggestions inspire improv games and scenes in the first act and the audience votes on which game or scene Creatures of Impulse turns into an improvised Holiday play in the second act.
COI will take suggestions from VIP ticket holders only. VIP ticket holders will be emailed Zoom information up to two hours before the performance. Random show suggestion will be taken from select Zoom VIPs.
COI's Holiday Shorts | Zoom VIP
Holiday Shorts Cast
Anna Feitelberg
Avery Shane
Cora Kerton
Dylan Weeks
Jenna Besh
Katie Nudelman
Nadia Brown
Ryan Sugden
Sruthi Kumar
Tess Shotland
Location
Livestream