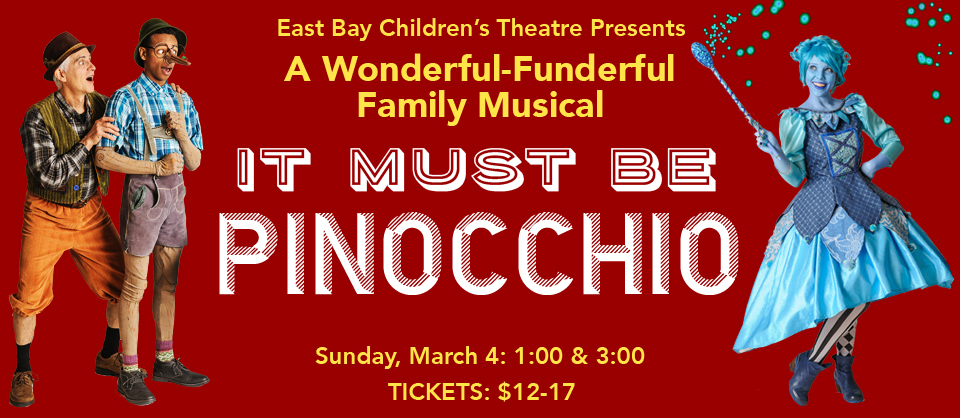 Sunday, March 4 at 1pm and 3pm
$12-$17

Travel to a tiny Italian village and meet Geppetto, the kindly woodcarver whose only wish is to have a family of his own.  With a wave of her magical wooden spoon, Geppetto's BF (Blue Fairy) brings the puppet to life, and Pinocchio begins his journey down the road to becoming a real live boy.
As with all East Bay Children's Theatre productions, the fast-paced action and broad comedy pleases children, while the generous portion of sly humor is aimed point-blank at adults.  Add top-notch songs that appeal to young and old alike to the mix, and IT MUST BE PINOCCHIO! is wonderful-funderful entertainment for the ENTIRE family…with no strings attached!
Approx 1 hour. 
Location
Firehouse Arts Center