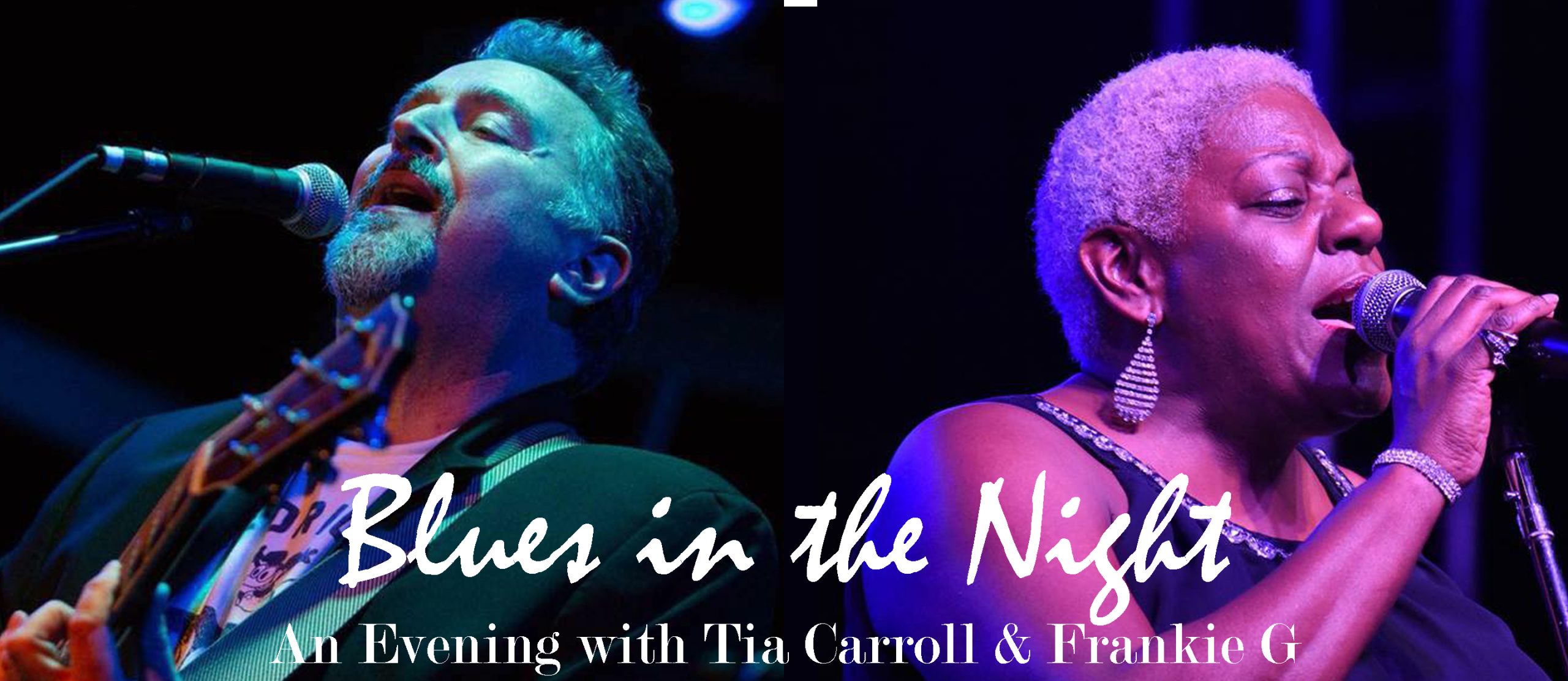 The blues are certainly alive and well in 2022, so let the voice of the Female Blues Vocalist of the Year Tia Carroll and the blistering Guitar & Vocals of Delta Blues Star Frankie G cure what ails you in this one-night-only musical event.
Born and raised in Richmond, Ca, TIA started out as a Rock and Roll singer with a band called Yakety Yak. Over the years, she has quietly accumulated one of the most impressive entertainment resumes in the Bay Area and has become one of the most sought-after female singers on the West Coast. Carroll has headlined venues and festivals all over the world, shared stages with legends including Ray Charles, Jimmy McCracklin and Sugar Pie DeSanto, and opened for Gladys Knight, Patti LaBelle, and Tower of Power.
Tia has toured throughout South America and through Canada, France, Spain and Italy where she was featured at the Jazzkarr festival in Tallinn Estonia and Switzerland at The Lucerne Blues Festival. She was nominated "Best Traditional Blues Woman" by the Jus Blues Music Foundation and awarded "Female Blues Vocalist of The Year" by the West Coast Blues Hall Of Fame. She is constantly compared to legendary female singers Tina Turner, Koko Taylor and Etta James, but TIA CARROLL has her own unique star power that's evident in her stage show and recordings.
Frankie Giovanni "Frankie G" has been a blues guitar player in Antioch for more than 20 years. He headed up the East Bay band Killin' Floor for 9 years. Many festivals made Killin' Floor an annual staple in their line up for the crowd-pleasing talent of Frankie G. Emotional and passionate in style, Frankie holds nothing back when he performs. Influenced by the likes of Freddie King, SRV, Eric Clapton and Johnny Winter, his own style shines through and delivers the goods.
His heart is as big as his talent. After fellow blues player and friend David Williamson started the Delta Blues Festival, Frankie picked up producing the annual event which raises money for scholarships to students. So far, the Festival has raised more than $42,000.
Location
Firehouse Arts Center