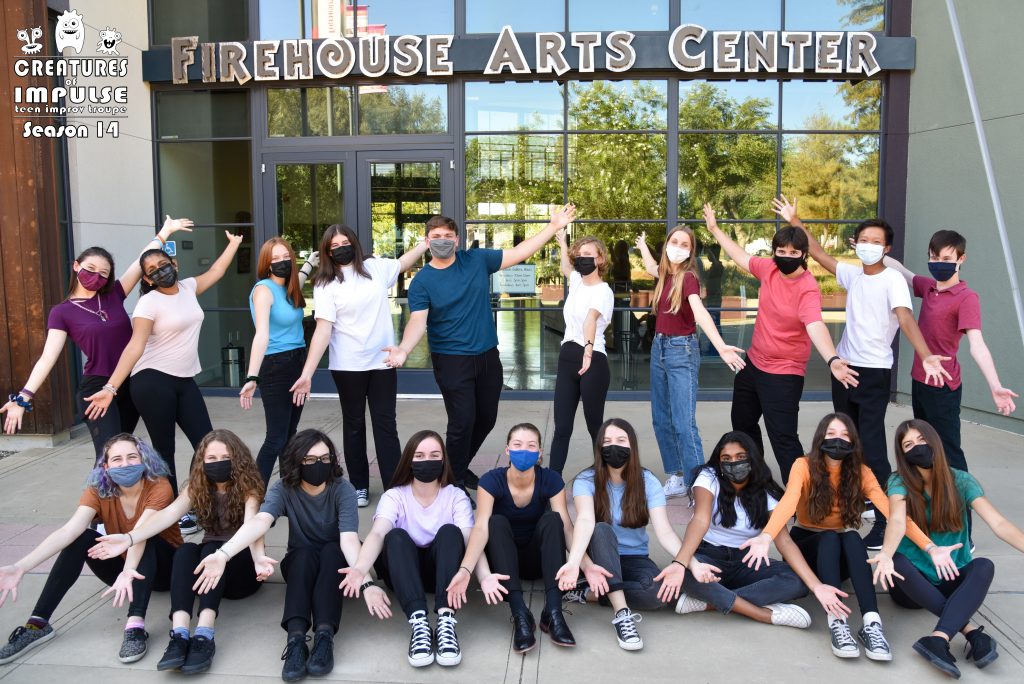 Auditions
Creatures of Impulse will be holding auditions for the upcoming 2022-23 Season, and we'd love for YOU to be a part of it! All students entering grades 9-12 are encouraged to audition! If you have a love of theater or performing, improv is a fantastic outlet and learning opportunity for those looking to improve their ability to react quickly and truly listen to scene partners onstage. Creatures of Impulse is an award-winning improv troupe founded right here in the City of Pleasanton, entering it's 15th season! If cast, there is a registration fee of $132, and an additional $40 for each run of shows you are cast in thereafter.
IMPORTANT DATES:
AUDITIONS: Wednesday, August 3; 4p-6p at the Firehouse Arts Center
AUDITIONS: Monday, August 8; 4p-6p at the Firehouse Arts Center
CALLBACKS (Invite Only): Friday, August 12; 4p-6:30p at the Firehouse Arts Center
FIRST MEETING: Monday, August 29; 6p-9p at the Firehouse Arts Center
PICTURE DAY: Tuesday, August 30; 4p-6p
Please note you are only required to sign up for ONE audition date, and call backs are dependent upon auditions. Auditioning does NOT guarantee a callback, and a callback does NOT guarantee casting.
Click here to sign up for auditions!
In-Person Performances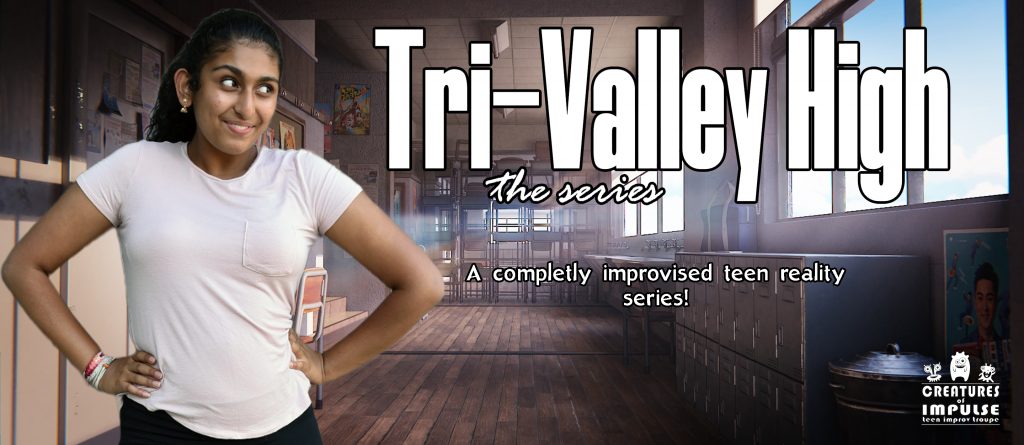 Creatures of Impulse Presents Tri-Valley High: The Series
For the past 11 years, The Series has been a staple Summer show at the Firehouse Arts Center, and now we are BACK! Don't miss the laughs, the drama, the angst!
Based on your suggestions, Creatures of Impulse creates a brand new experience in the moment. Each episode impacts the next, so each episode is a CAN'T MISS experience.
This year, The Series is set as a completely improvised teen reality series, in which we see 7 high schoolers complete their journey from Freshman year all the way through graduation! In the style of The Office mixed with Degrassi, you won't see this anywhere else!
Tickets are available here!
Wednesdays at 7:30pm
July 6 – July 27, 2022.
Digital Performances
All of our performances are uploaded to the Pleasanton Live Youtube page, available here!
---
Programs
High Schoolers! This is your opportunity to learn improv and play games with Creatures of Impulse! Find out what goes into an improv scene and learn what it takes to be in Creatures of Impulse!
To join us live and in-person, click here! Use activity code 3848 at PleasantonFun.com to sign up today.