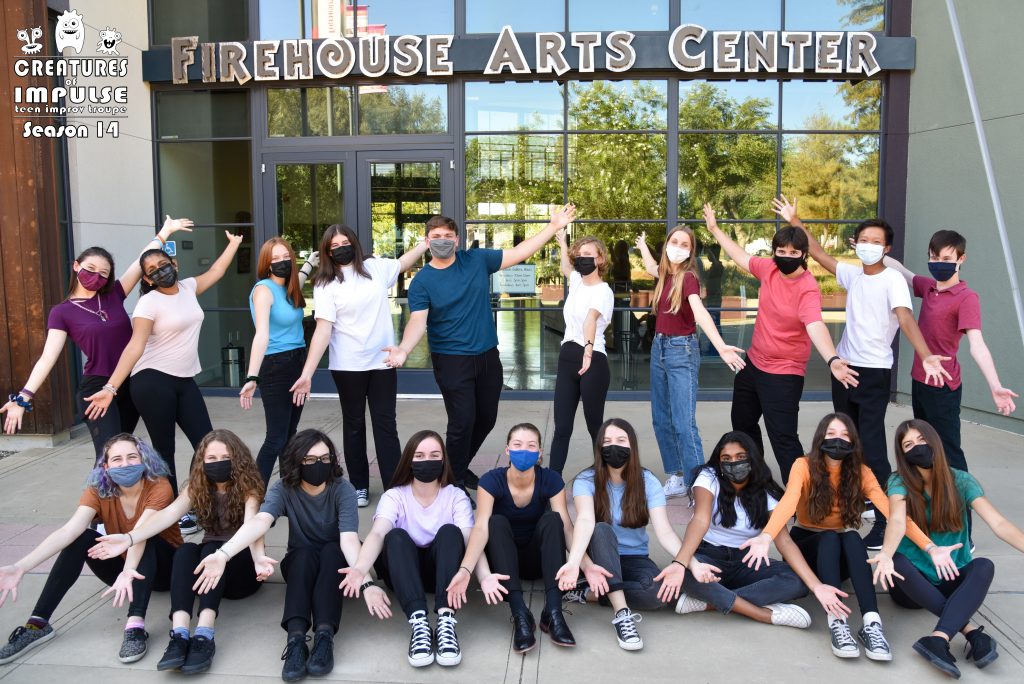 Auditions
Creatures of Impulse will be holding auditions for the upcoming 2023-24 Season, and we'd love for YOU to be a part of it! All students entering grades 9-12 are encouraged to audition! If you have a love of theater or performing, improv is a fantastic outlet and learning opportunity for those looking to improve their ability to react quickly and truly listen to scene partners onstage. Creatures of Impulse is an award-winning improv troupe founded right here in the City of Pleasanton, entering it's 16th season! If cast, there is a registration fee of $145, (159 for non-residents) and an additional $40-$140 for each run of shows you are cast in thereafter.
IMPORTANT DATES:
AUDITIONS: Wednesday, August 2; 4p-6p at the Firehouse Arts Center
AUDITIONS: Tuesday, August 8; 4p-6p at the Firehouse Arts Center
CALLBACKS (Invite Only): Friday, August 11; 4p-6:30p at the Firehouse Arts Center
FIRST MEETING: Monday, August 28; 6p-9p at the Firehouse Arts Center
PICTURE DAY: Tuesday, September 5; 4p-6p
Please note you are only required to sign up for ONE audition date, and call backs are dependent upon auditions. Auditioning does NOT guarantee a callback, and a callback does NOT guarantee casting.
Click HERE to sign up for auditions!
In-Person Performances
Creatures of Impulse Presents Puppets of Impulse!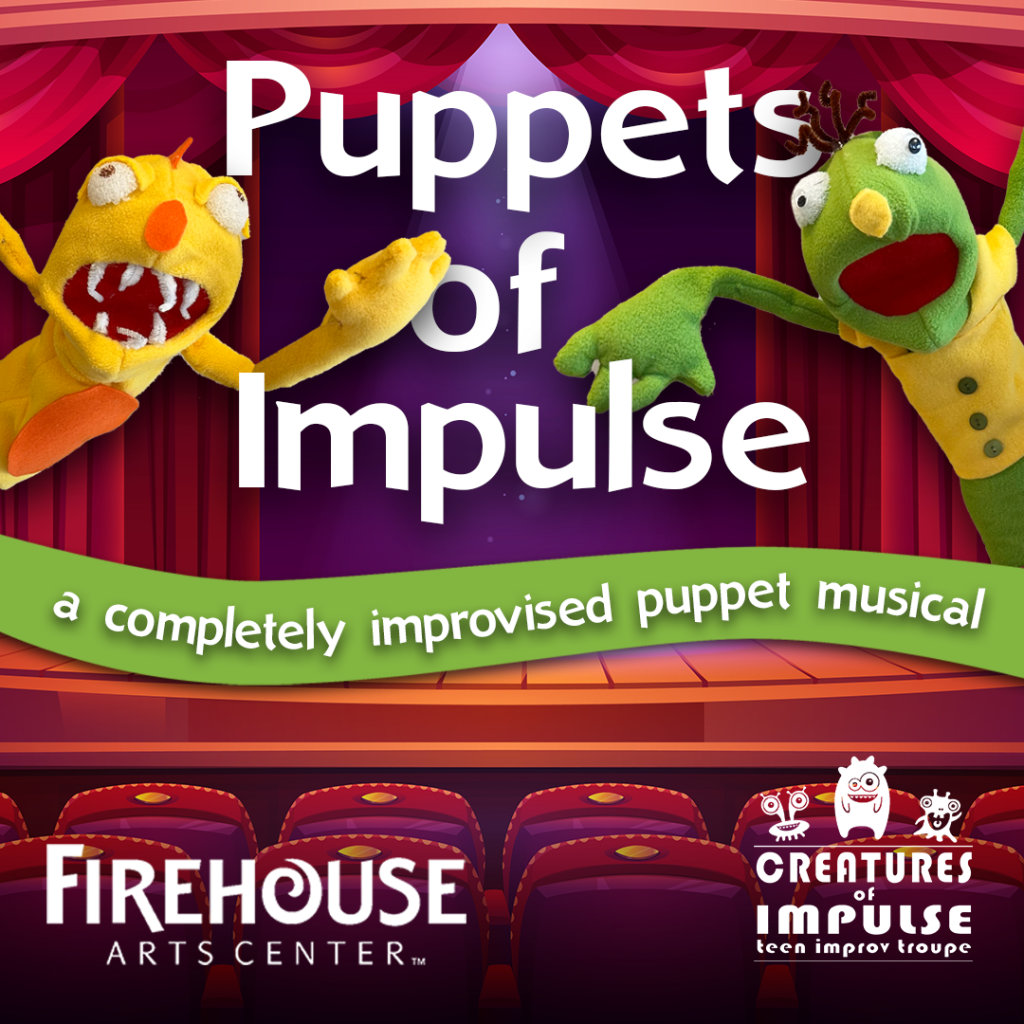 Creatures of Impulse brings back Puppets of Impulse: An Improvised Teen Puppet Musical! All puppets used in the show are hand made, most of which by COI members and Pleasanton Youth Theater Company Staff! Come see our puppets act out teen drama as you know it best in this completely made up musical!
Digital Performances
All of our performances are uploaded to the Pleasanton Live Youtube page, available here!
---