January 14th – February 25th, 2023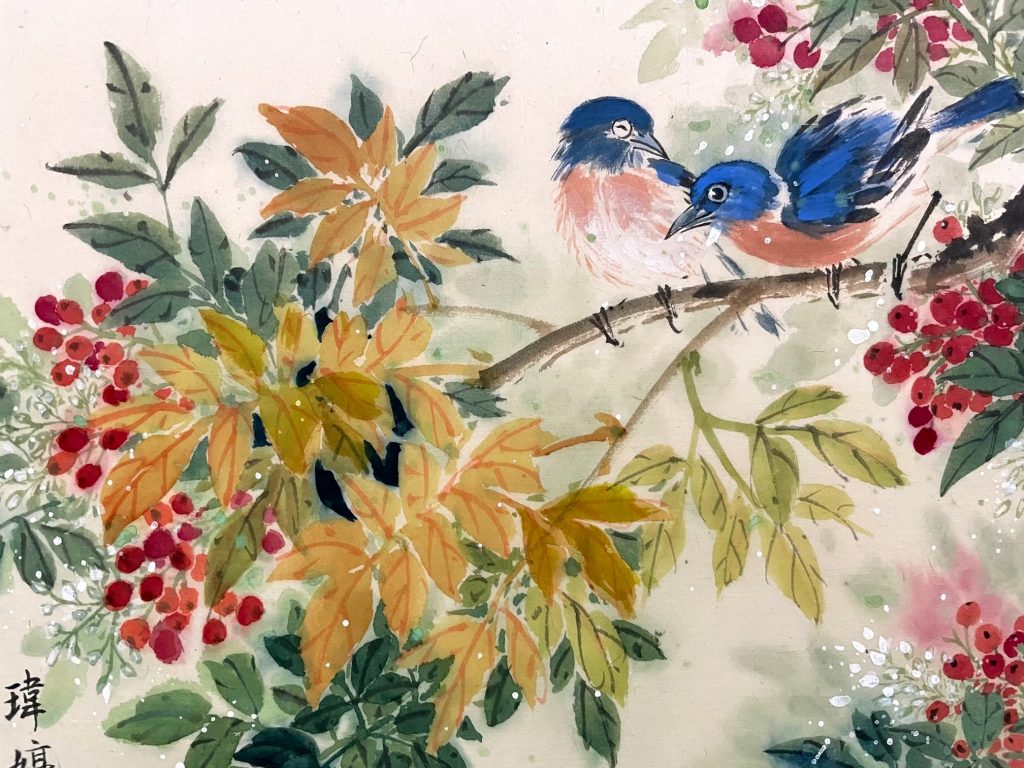 We are delighted to introduce our featured artist on the Pleasanton Art League Wall for January through February 2023, Wei-Ting Chuang.
Working primarily in the medium of East Asian brush painting, this solo exhibition features a selection of the artist's representative paper and handscroll works. Frequently depicting animals and scenes of nature, Chuang's delicate portrayals capture a symbiosis of tradition and sensitivity. Featuring 21 works for this presentation, we invite you to come meet the artist on Saturday, January 28, 2023 at 1-3pm.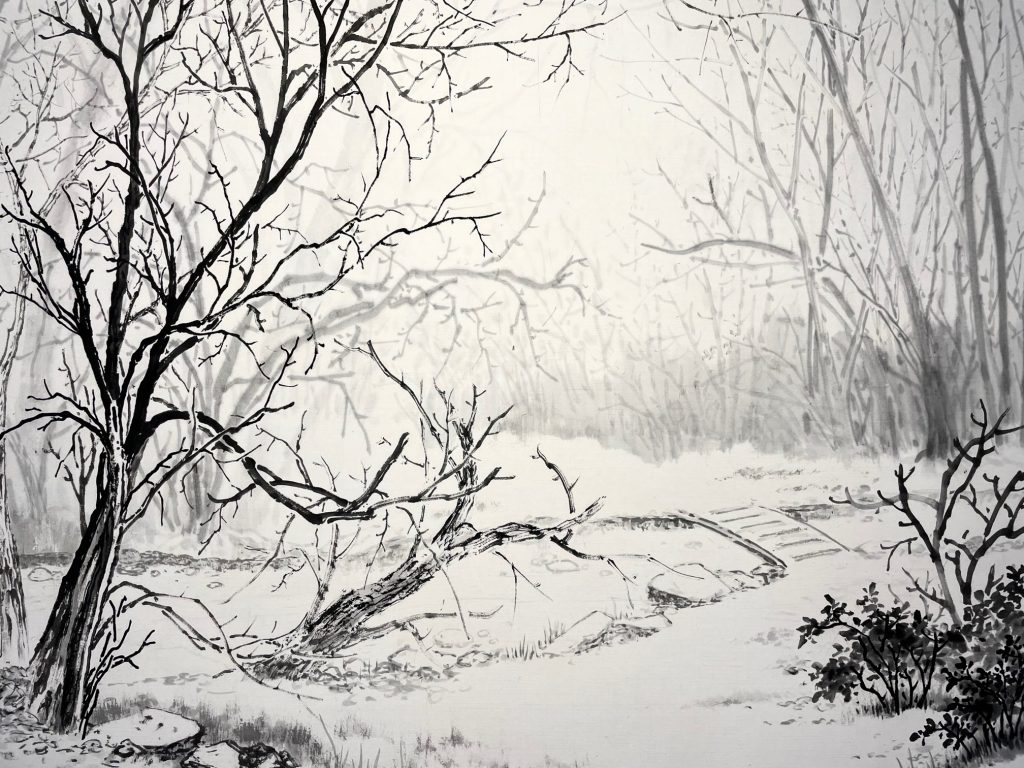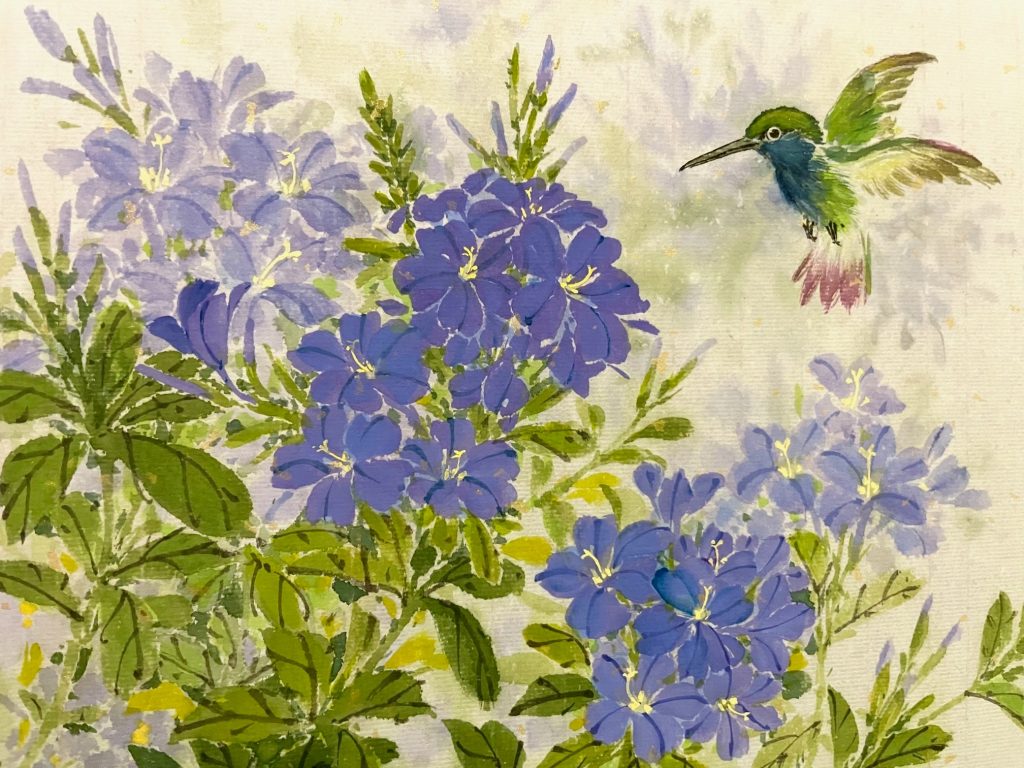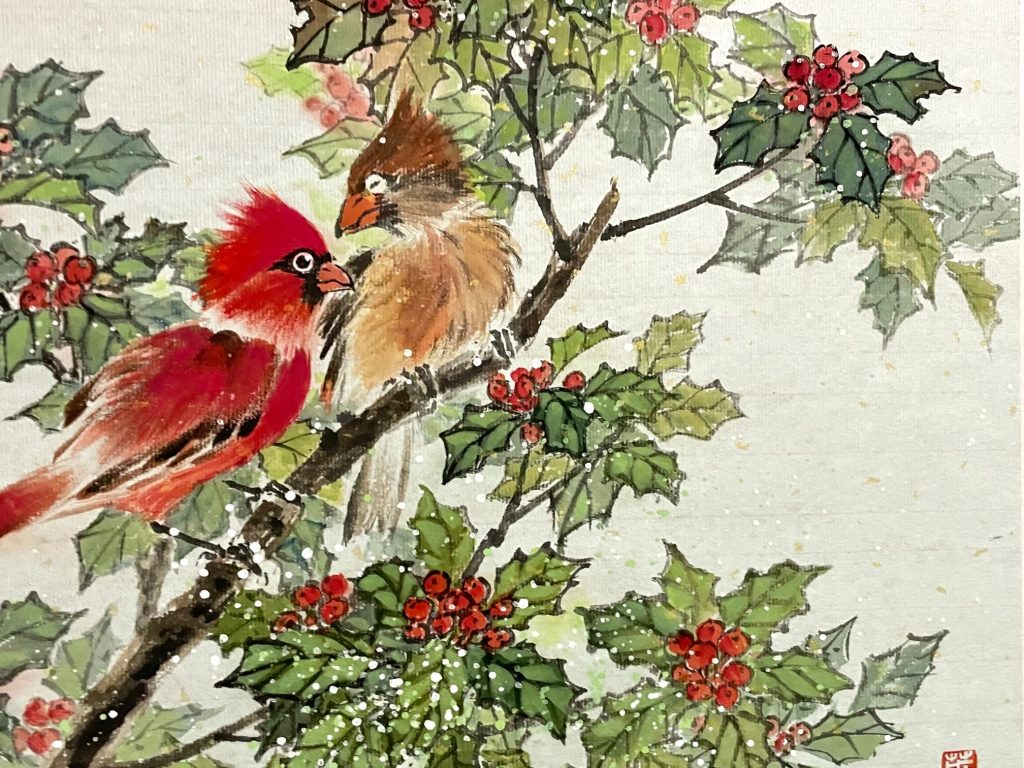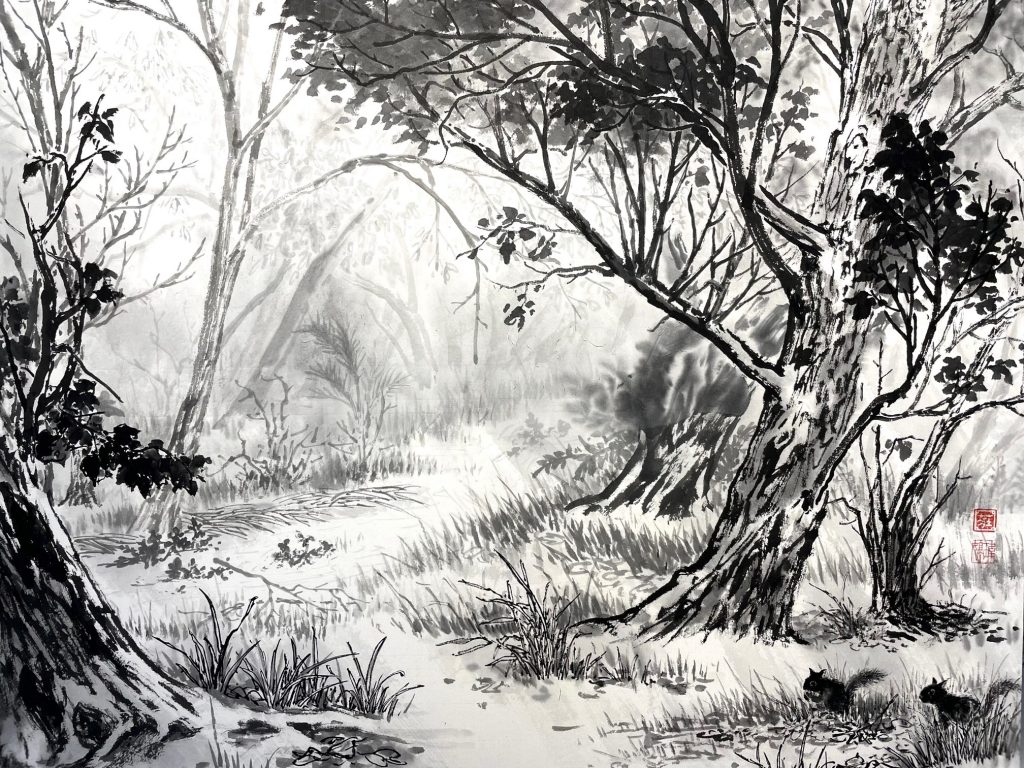 Wei-Ting Chuang
Wei Ting Chuang holds a master's degree in Fine Art from the National Taiwan Normal University and specializes in traditional East Asian brush painting and calligraphy. She taught East Asian brush painting, watercolor, sketching, design, calligraphy, and performance art at Taipei Municipal Wuchang Junior High School in Taiwan for over 15 years.
Throughout her artistic career, Chuang's focus has been on her signature brushwork. In 2004 and 2011, she held several solo exhibitions in Taipei and Kaohsiung, Taiwan. During this period, her students received numerous awards for their artwork, and she continues to enjoy teaching and learning from her students. Currently, the artist provides classes from her art studio in Pleasanton and plans to offer more courses in Livermore and San Ramon, California.
For Chuang, art is the way to explore the beauty of nature and to share it with others. She uses a variety of media to capture impressions which have touched her heart. Her art has been strongly influenced by local culture and nature in California since she moved to the Bay Area in 2017. In turbulent times, the artist hopes to bring a calm and comfort to her viewers through her work.