Lisa Rigge
November 4 – December 16, 2023
Solo Exhibition on the PAL Wall (2F)
Meet the artist on Saturday, December 9th from 11am – 1pm at the Firehouse Arts Center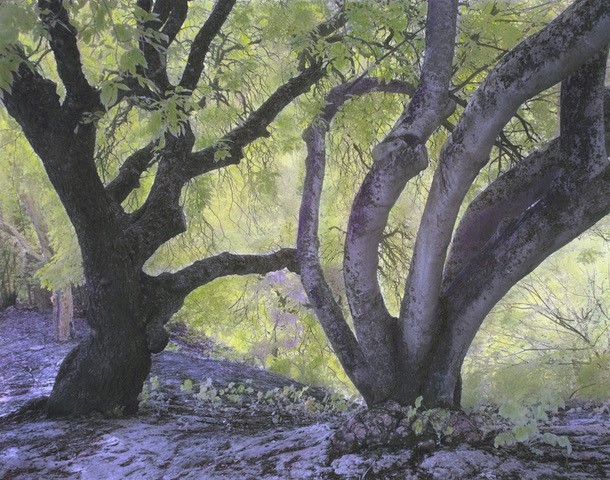 The Firehouse Arts Center is delighted to introduce our featured artist on the Pleasanton Art League Wall from November to December, Lisa Rigge.
Featuring approximately 15 hand-painted black and white photographs, visitors will be treated to an array of the artist's digital prints. Come meet Lisa on Saturday, December 9th from 11am – 1pm to learn more about her art!
Lisa Rigge found her niche in photography by learning to hand color black and white photographs. No longer having a darkroom, she now uses fine art digital paper to print her images. Rigge applies Pan Pastels (along with various oil and pastel pencils) in the creation of her work.
When photography was first invented in the 1820s, color photography didn't exist. Portrait artists were the first to hand color these earliest photographs as the public wanted photographs which explicitly represented reality, which meant including color. At the end of the 19th century, a style of photography called pictorialism became popularized. Photographs were hand colored and manipulated to look like dream-like paintings. Once color film was invented, the art of hand-coloring photographs gradually went out of favor. Rigge has been hand-coloring photographs for over 20 years and still finds that it enhances her enjoyment of the arts by combining photography and painting in one. At times, she manipulates her photographs in Photoshop to make them look more dream-like. Rigge teaches an occasional class on hand-coloring photographs, and invites you to see more of her work on her website (www.lisarigge.com). The artist can be reached by email at lbrigs202@gmail.com with any comments or questions.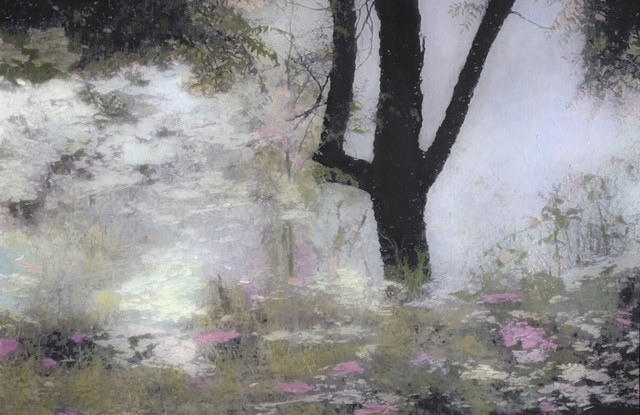 New Gallery Hours Starting September 2023:
Wednesdays & Thursdays: 10am-5pm
Fridays: 10am-6pm
Saturdays: 10am-3pm
Let us know about your experience at the Harrington Gallery through a short survey here.