October 29th – December 17th, 2022
We are delighted to introduce our featured artist on the Pleasanton Art League Wall for October through December 2022, John DeVilliers.
Working primarily in the medium of colored pencil and PanPastel, this solo exhibition features a selection of the artist's representative portrait works. Capturing the dignified poise of movie stars to the unwavering gaze of his other subjects, DeVilliers's attention to detail is clearly reflected in his craft. Featuring a body of 17 works for this presentation, we invite you to come meet the artist on Saturday, November 12, 2022 at 1-3pm.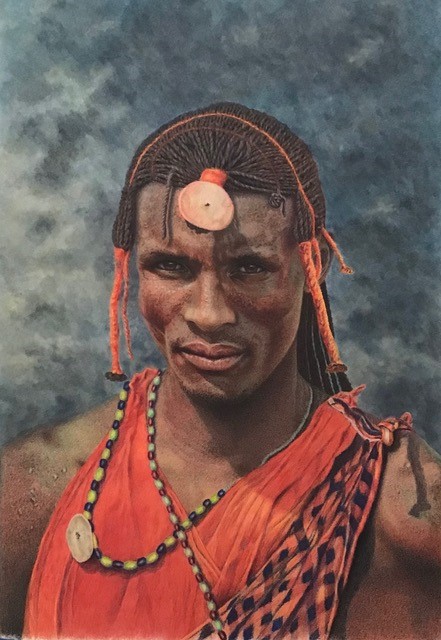 For his solo exhibition, the artist has released the following statement:
My name is John DeVilliers.  I am seventy-one years old and am honored to be able to display my work at PAL's year end members show.
I was a professional Classical Ballet dancer in my youth, having been lucky enough to receive a two-year scholarship at the Joffrey Ballet school in New York City. I danced in America and in Germany and loved every minute of it!  I also had careers in Massage Therapy and as a Diagnostic Medical Sonographer.
I am a late bloomer into the world of art.  I took classes intermittently during my working years but only seriously started drawing about six years ago when I retired.  Like most artists I started with still life drawings, but I soon found my true love and talent lay with portraiture. I particularly like painting silent screen stars and people from the past.  To me it is like I am honoring their memory and, to a certain extent, bringing them back to life. I love trying to create an emotional connection between my subject and my audience: joy, doubt, anticipation, grief, longing.  My goal is to be able to evoke a bit of the human experience in each of my pieces.
I hope you find something in my art that will engage your emotions.