A Journey Through Grief: Finding Serenity Between Light and Shadow
October 25 – December 16, 2023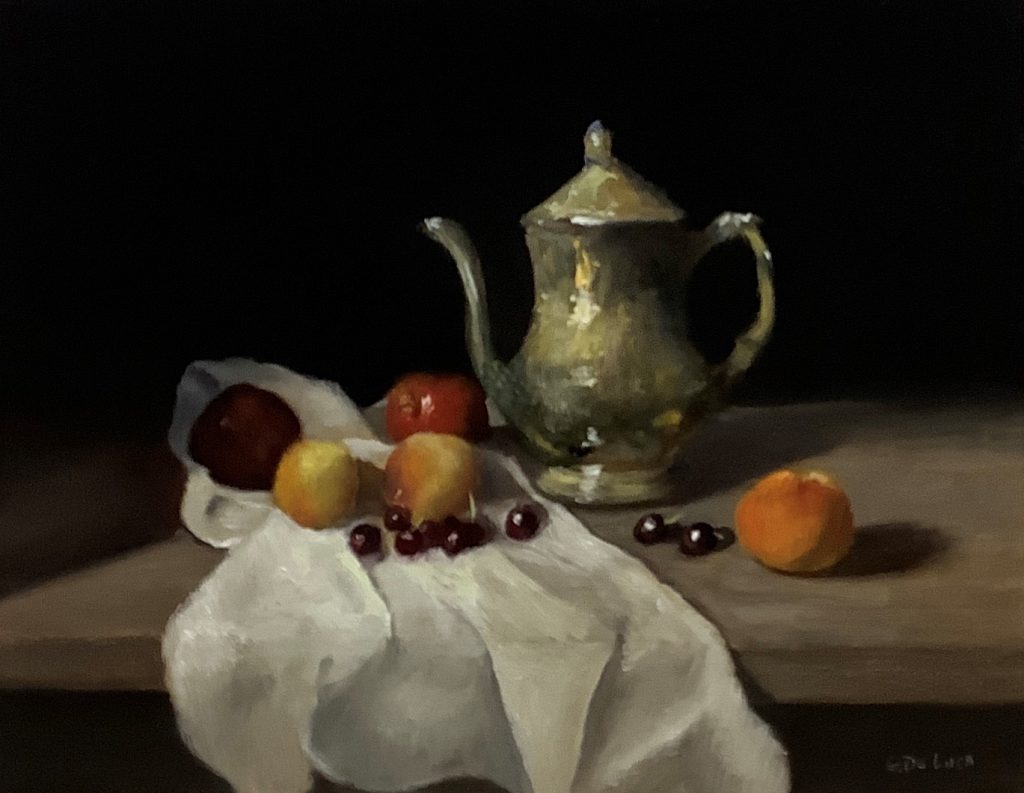 The Firehouse Arts Center is excited to present the solo exhibition of Germaine De Luca, "A Journey Through Grief: Finding Serenity Between Light and Shadow." Primarily a still-life artist, De Luca's exhibition showcases the self-taught artist's prowess of the oil painting medium. Reminiscent of the works of Old European Masters, the subdued and somber atmosphere of a moment frozen in time is captured upon the artist's canvases. Featuring a presentation of the artist's representative still life works and landscapes, "A Journey Through Grief: Finding Serenity Between Light and Shadow" will be on view at the Firehouse Arts Center lobby until December 16, 2023.
Germaine De Luca is an oil painter that is continually inspired by light. She is always observing light, sunlight, the shadows it casts, and its movement across objects. De Luca mostly paints alla prima, which is an Italian phrase that describes a painting created entirely in one sitting. With alla prima translating to mean "at first attempt," the artist rarely goes back into the painting the next day as she feels that her emotional reaction to the subject will be different on another day. De Luca has been focused primarily on the study of still-life paintings the past four years, hence the reason why this exhibition will consist mostly of those inspired by the Dutch Old Masters. The artist also enjoys painting landscapes, seascapes, and interiors, all genres inspired by everyday moments which give her a visceral response when viewing the world.
De Luca is a native of New Jersey who moved to California to attend graduate school where she received her master's degree in clinical psychology from John F. Kennedy University. She is also a licensed psychotherapist, licensed marriage and family therapist, and additionally a retired supervisor after 28 years of public service at Alameda County Child Protective Services. De Luca took up painting thirteen years ago as an outlet for stress and believes that creativity is vital for one's mental health.
Come meet the artist on Saturday, November 4th from 1:00 – 3:00 P.M. at the Firehouse Arts Center to learn more about her creative process.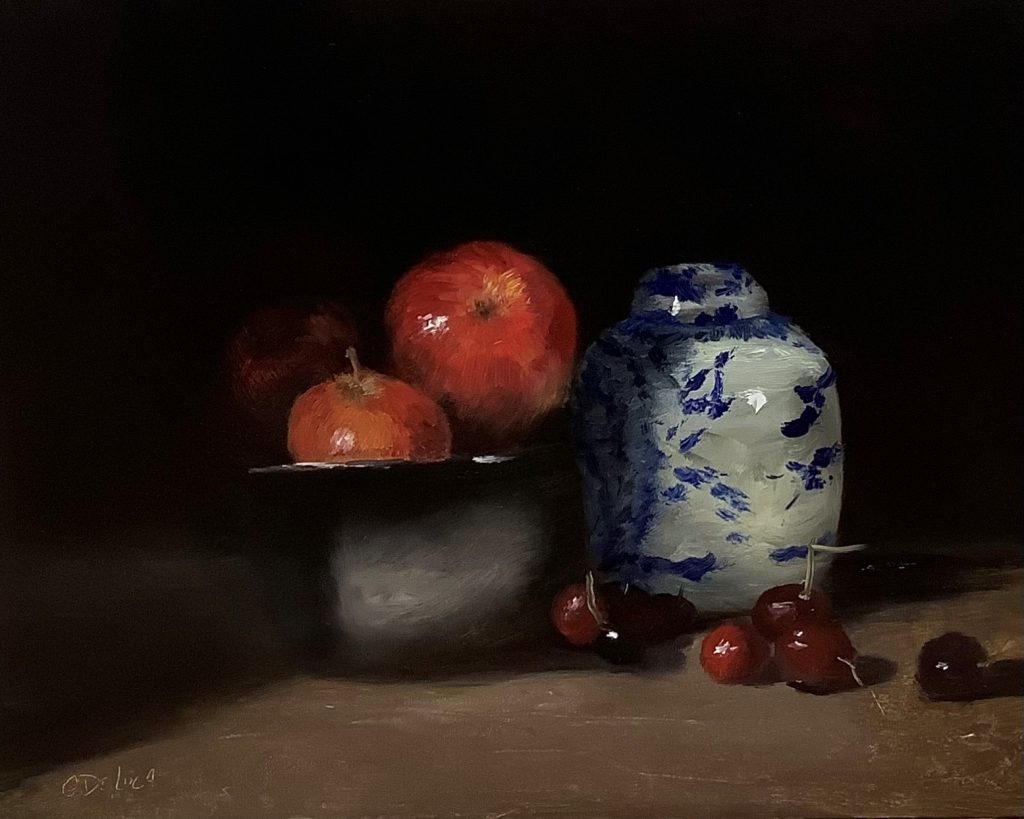 New Gallery Hours Starting September 2023:
Wednesdays & Thursdays: 10am-5pm
Fridays: 10am-6pm
Saturdays: 10am-3pm
Let us know about your experience at the Harrington Gallery through a short survey here.