February 22 – April 8, 2023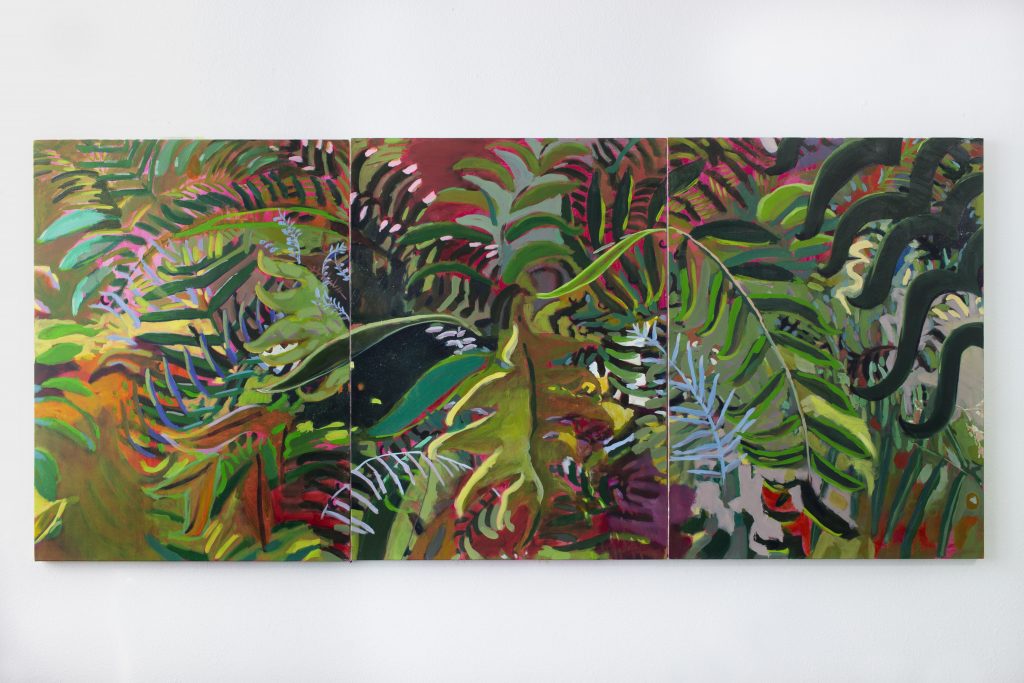 The Firehouse Arts Center is excited to present the solo exhibition of Angélica Turner, After the Storm. Known for her lush botanical motifs, this presentation features nine of the artist's representative works. With regards to her solo exhibition, Turner explains of her process—
My work is an exercise of self-awareness that starts in the presence of nature and unfolds through the act of painting. Comparing natural landscapes and their fragile ecosystems to how people cope with mental health, I interpret visual vegetation patterns by attributing them to the ongoing and undulating experience of emotions. ​
The metaphor found on my paintings is in the ephemeral character of the organic in its atmosphere and vitality, appearing in the form of strong contrasts, layers and gestural brushstrokes symbolizing moods, questionings, and thoughts. It is through the work in the studio that different problematics evolve and mature the same way someone would work in therapy: expressing, denying, starting again, slowing down, being literal and being abstract.
For this exhibition I compiled pieces of previous bodies of work with new ones to generate a line in time which has in common a need to express moods that are felt only when seasons change. Those moments when shades of greenery appear after a shower of rain come as a gift covering every outdoor surface in the form of grass, weeds, and moss. The atmosphere of winter that is not a cliché, unlike the cold, fog, or wetness, but the growth.
The slow moments that began as little dots of yellow, pink, and white become responsible for the irresistible aroma anticipating spring. As birds come out of their hiding places and finally dare to sing, I can hear them every morning.
Here in the Bay Area, we experienced the biggest storm and chaos which also took place in my mind. Do you relate? But I think just like seasons, much light and patience are needed to regain some clarity and order. I use my paint to represent that. Leaves are the ones suggesting new paths and directions to follow, new questions to be made. Come closer and you will identify the colors that mark the rhythm. Balance, fighting against the pull to succumb into the tumultuous. Composing areas where my sight can rest and areas where I can interact and put my brain to work. It is not healthy to stay put. Paper cut-outs made with color palettes used for painting that were finished long ago serve me to move out of my comfort zone. To question oneself, try new ways, and then, spring will bring its own.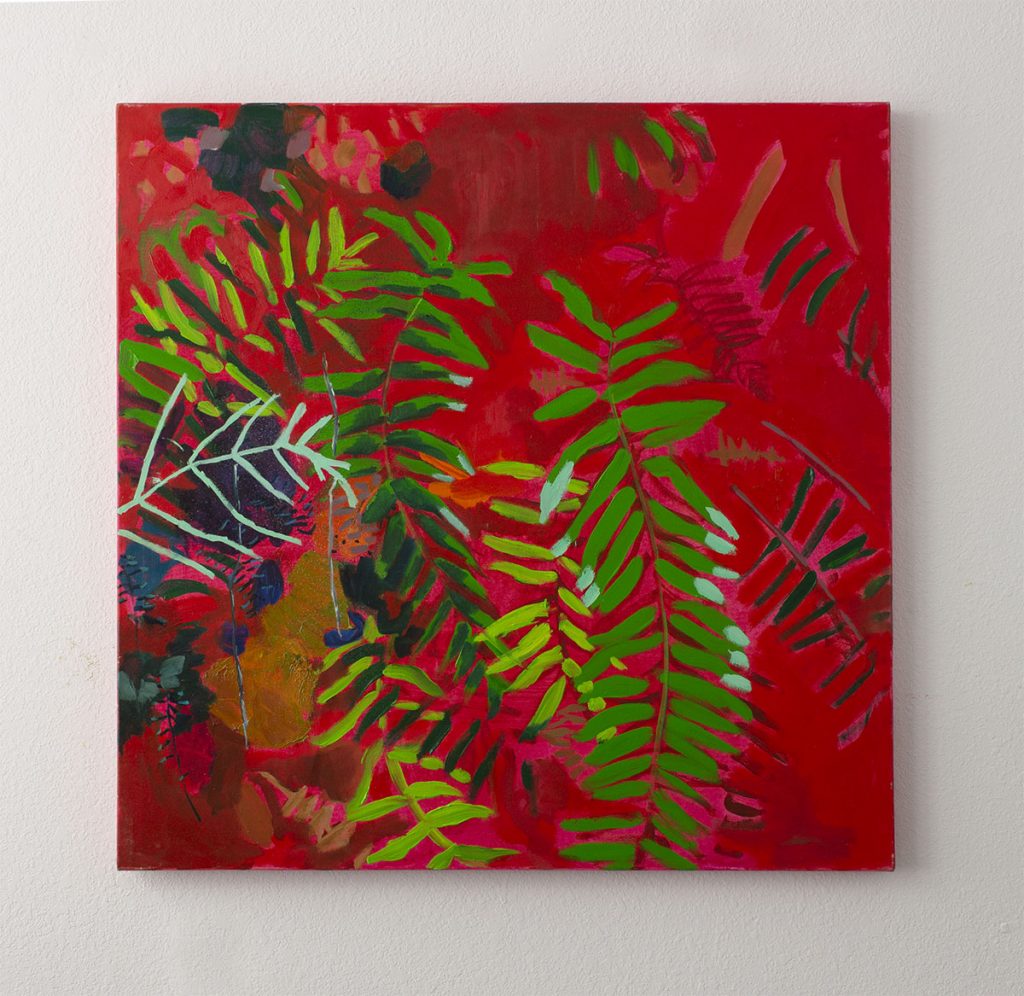 Biography
Angélica Turner is a Chilean artist currently based in San Francisco. She holds a Visual Arts and Education bachelor's degree. She has complemented her education with certifications in various fields. Upon graduating, Turner worked in Chile at schools as an art and head teacher. In 2018, she moved to California where she started her career as a full-time artist. The artist was part of Root Division's Studio Program where she taught and participated in several exhibitions. She has shown her work in different galleries, both in Chile and the United States. Turner makes paintings that address her own emotional path related to her personal story by making a metaphor using forest visuals and symbolic elements.