---
YOUTH MUSIC FESTIVAL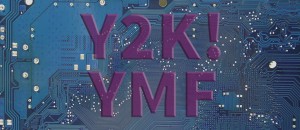 TWO SPRING PERFORMANCES TO AUDITION FOR AND SEE!
13th Annual Holiday Youth Music Festival | Y2K | True Fusion (for advance performers)
AUDITION for the 2016 Youth Music Festival!
Vocalists, instrumentalists, bands, and ensembles of all kinds ages 10-18 are encouraged to audition for both 2016 Youth Music Festival performances.
Y2K YMF: Music from 2000-2010 | Click here to submit your online audition (online only)
True Fusion: For advance performers | A collaboration of young musicians | Live auditions only | Sign-ups required | Click here to sign up for LIVE auditions 12/19
---
CREATURES OF IMPULSE
The City of Pleasanton's Award-Winning Teen Improv Troupe
WHAT IS CREATURES OF IMPULSE?
Creatures of Impulse is a teen improv troupe made up of youth ages 14-18. They perform all kinds of improv, but mainly focus on long-form, story-based improv (plays without a script).
COI takes an improv-as-theater approach to improv. This means they believe that anything that is done in traditional scripted performances can be done in improv. COI believes that great scene work and playing for real can lead to a fun and diverse improv experience.
AUDITIONS for the 2015-16 Season
We want to thank everyone that came out to Creatures of Impulse auditions. We had an insane amount of talented young performers turn our this year!
A cast list of our newest members will be posted soon!
What can I expect at a COI audition?
You can expect to be taken through a series of improv warm-ups, scenes, and games. Come prepared to move and participate. The COI  staff team looks for theatrical performers that can take direction, listen, make bold choices, and know how to make their fellow improvisers look good. COI doesn't necessarily seek out comedians or class clowns, but performers ready to take risks and get outside their comfort zones.
When does Creatures of Impulse perform?
Creatures of Impulse performs five to six main stage shows per season at the Firehouse Arts Center. Here is their 2015-16 season (COI's season typically runs September-August):

| Season | Show |
| --- | --- |
| October | "Nightmare" – Improvised teen long-form |
| December | "Holiday Shorts – A Long Winter's Tale: – Holiday themed improv |
| February | "Improv Face-Off" – Teen Improv showdown with other teen improv teams |
| April | COI's Annual Spring Trip – Teen Improv Intensive retreat – Location TBD |
| May | "Heroes & Villains: The Musical" – An Improvised Teen Superhero Musical |
| July-August | "Tri-Valley High: The Series" – A weekly episodic improvised teen soap opera |
In addition to their main stage shows at the Firehouse Arts Center, COI performs a series of fundraising shows at the Veterans Memorial Building in Pleasanton. These fundraising shows go to support COI's touring program. In past years, the touring program has taken COI to Chicago to represent the state of California at the Teen Comedy Festival in 2010, 2011, 2012, and 2013.
Can I be in Creatures of Impulse?
If you are ages 14-17 and are enrolled in 9th-12th grade (or are going to be), you are welcome to audition for Creatures of Impulse. Auditions are often in the spring before school lets out.
If cast in COI members are required to pay a sesonal registration fee in the Fall to cover administrative  and production costs. Typically, fees run $75-$120 per season. Members are also required to pay a registration fee for the spring show which often has more program costs associated with the production. Registration fees for the Spring COI show may range from $90-$175 per member depending on production costs.
CAN COI PERFORM AT MY SCHOOL OR SPECIAL EVENT?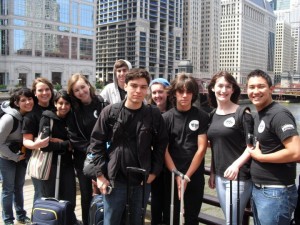 YES! Creatures of Impulse has been lucky enough to perform at private and community events for local non-profits, foundations, and schools. They can perform any improv show for any amount of time from twenty minutes to 90 mintes. We can also perform staff trainings, teambuilding modules, and workshops. Since COI is comprised of high school students, one to two-month lead times for private performances and trainings are appreciated.
COI requests $200-$550 contribution for private engagements depending on length and content. 100% of your payment is considered a donation to COI's touring program, so it goes straight to supporting the youth in the program. Just call Mark Duncanson at the Firehouse Arts Center at 925-931-4828 to get started.
For more information on Creatures of Impulse, the City's Teen Improv Program including Creatures of Impulse Teen Improv Camp, contact Mark Duncanson at 925-931-4828.
Click here for a detailed list of COI's Touring Shows you can have at your school or recreation program
---
FIREHOUSE YOUNG ARTIST COLLECTIVE
A group of high school youth with a unified passion for the arts.
This group is for all high school teens who share a unified passion for the visual and performing arts. Participants in this group will earn volunteers hours in the arts and support youth and teen arts programs with the City of Pleasanton. We will also go arts realated field trips throughout the season.
The FYAC is now an affordable City of Pleasanton you can register for. Only $70 (resident) and $77 (non-resident) for the year.  To register, use activity code 61047 when visit pleasantonfun.com.