---
Performing Arts Classes & Camps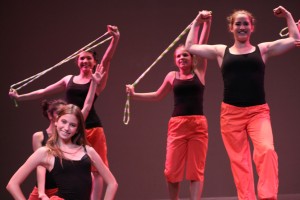 Music Theater Vocal Coaching
Young performers will take their theatrical experience to the next level with this 4-week class designed to fine-tune their musical theater song technique. Performers will learn skills they can apply in current musical productions and music theater auditions. Participants are asked to come with sheet music (vocals and piano accompaniment) for their favorite song from a musical that they will work on for this 4-week session. An accompanist and professional voice coach are provided in this supportive performing arts environment.
4 classes $153R/$168N
Ages 11-14
Registration Code: 61650
M 2/22 – 3/14 | 4:00pm-6:00pm
Location: Firehouse Arts Center
High School School
4 classes $153R/$168N
Ages 14-18
Registration Code: 61652
M 2/22 – 3/14 | 4:00pm-6:00pm
Location: Firehouse Arts Center
TEEN Spring Drama Camp
Young performers will engage in scene work, dance, music theater, and ensemble building in this spring camp designed to build skills and energize students for the upcoming season
of Summer Drama Camps. Participants will work on a variety of scenes, songs, and monologues from various shows.
 5 classes $165R/$182N
Ages 11-17
Registration Code: 61662
M 4/4 – F 4/8 | 9:00am-3:00pm
Location: Amador Theater
---
YOUTH MUSIC FESTIVAL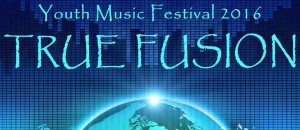 CONGRATULATIONS TO OUR TRUE FUSION 2016 PERFORMERS
Alyssa Crumrine
Brenna Lonner
Chloé Reddy
Olivia Lee
Karin McCarty
Logan Adams
Michael Florczyk
Neel Chitale
Shanth Gopalswamy
Tatum Geving
Purchase tickets to the Saturday, March 26th 2:00pm or 7:30pm performances.
---
FIREHOUSE YOUNG ARTIST COLLECTIVE
A group of high school youth with a unified passion for the arts.
This group is for all high school teens who share a unified passion for the visual and performing arts. Participants in this group will earn volunteers hours in the arts and support youth and teen arts programs with the City of Pleasanton. We will also go arts realated field trips throughout the season.
The FYAC is now an affordable City of Pleasanton program you can register for. Only $70 (resident) and $77 (non-resident) for the entire year.  To register, use activity code 61047 when you visit www.pleasantonfun.com.
Listen to "The Collective" thoughts of teens about the arts and everything else.
"The Collective" podcast is brought to you by The Firehouse Young Artist Collective
The members of The Collective and Creatures of Impulse discuss improv and music.