Click HERE to be taken to the Creatures of Impulse page
---
Auditions
High School Music Collaborative 2018-19

Thanks to all that auditioned for this year's ensemble. The High School Music Collaborative 2018-19 ensemble will be posted here soon.
---
Performing Arts Classes & Camps 2018
YOUTH CHORUS
Grades 6-8
Be a part of a Firehouse Arts Center's holiday tradition. Participants will learn songs in a supportive and process-based environment in preparation for the 7th Annual Holiday Youth Music Festival. Those registering for this program must be available for the performance on Saturday, 11/24 at 6:00pm. In addition to experienced teaching artists, high school music students from the High School Music Collaborative will help guide the young performers in this process.
– Brush-up Rehearsal W 11/14 5:00-6:00pm
– Participants are strongly encouraged to attend all classes to be prepared for the performance on Saturday, 11/24 at 6:00pm.
– Those missing two or more classes may not be prepared to perform
– Participants are encouraged to bring water
COI MIDDLE SCHOOL PHASE I
Grades 6-8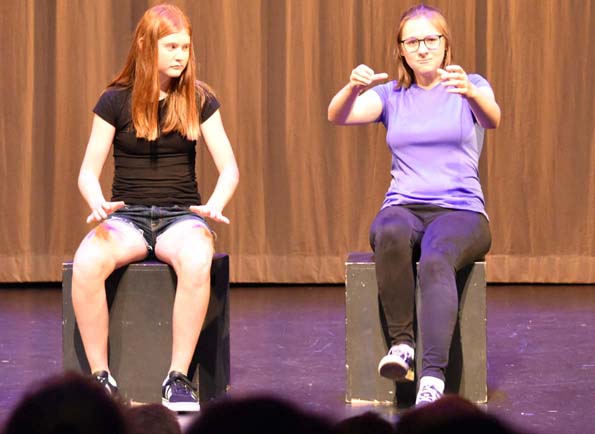 Students in COI Phase I will learn the basics of improv including the "Yes, and…" principle, making their fellow improviser look good, building on the ideas of others, and letting go of one's own ego. Learning through scene work and improv games is the focus of this session.
TEEN WINTER DRAMA CAMP
Ages 11-17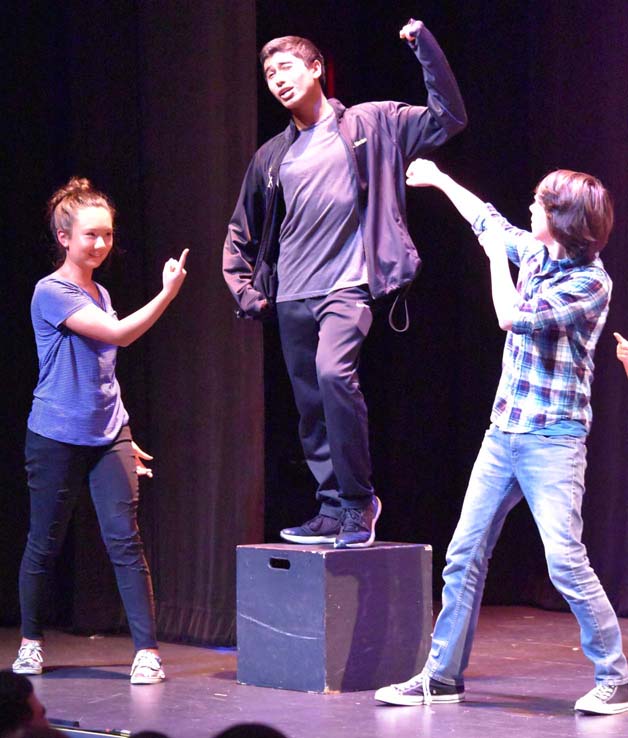 Whether you are a beginner looking to get a taste of theater or an experienced performer hoping to stay sharp for your next audition or production, middle and high school age students will find this masterclass-style camp energizing, educational, and fun.
COI MIDDLE SCHOOL PHASE II
Prerequisites: COI Middle School Phase I, COI Teen Improv Camp
Grades 6-8
Students in Phase II will build on principles in Phase I and enhance their performance skills by adding space object work and using your "where"; both aspects help actors create places and things on stage without props and sets on stage. A short culminating in-class performance is scheduled for the last class.
TEEN WINTER IMPROV CAMP
Ages 11-17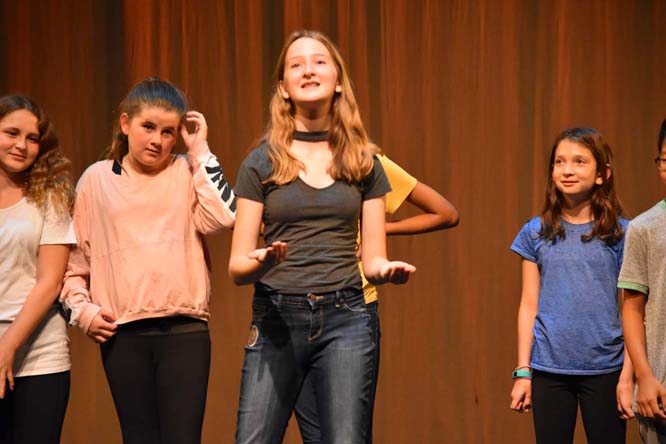 Get ready to make stuff up on stage this winter! Beginning and experienced improvisers will have an excellent time learning and applying the rules of improv on and off stage. Making each other look good, "Yes, and…", and being in the moment will be the focuses of this three-day camp rooted in the Creatures of Impulse style of improv.
---