Click HERE to be taken to the Creatures of Impulse page
---
Auditions 2020
Due to State and County health mandates, we are unable to hold  public performances and subsequently, will not be holding auditions for Summer 2020. We look forward to seeing you in-person when it is safe and appropriate.
---
Performing Arts Classes & Camps 2020

Studio Theater Classes for Teens
Our Studio Theater Classes are a great way for theater students to enhance their acting skills to truly be prepared for a variety of acting scenarios. Our Studio Theater instructors aim to teach age appropriate theater practices that are accessible, inspiring, and relevant.  Currently we are offering online Studio Theater classes via Zoom® scheduled to start Tuesday, June 9. You can chose any class you wish at any time they are offered; there is no specific order or limit. Just click the activity code found under each Studio description to be taken to the respective registration page.
Each class is $60R/$66N
Studio Theater A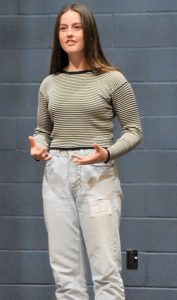 Students will learn techniques to help them drop into character before beginning a performance. Using monologues as practice, students will engage in the more challenging work of entering into the emotional life of a character before the first word is spoken; learning to exist between one's self and the character, what connects the two, creating emotional vulnerability, and a genuine internal life on stage. Zoom information will be emailed out up to two hours before the first class session.
More Sessions Coming Soon
Studio Theater B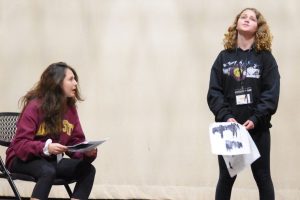 Students will focus on introductory techniques and practices for creating truthful interACTions with partners. Using scenes as practice and techniques drawn from the studies of Sandford Meisner, actors will learn the power and truth of listening, responding, and truly opening up to one's scene partner. Letting oneself be vulnerable and finding the truth in scenes can be created by wholly trusting one's scene partner through and listening and reacting. Zoom information will be emailed out up to two hours before the first class session.
HIGH School | Studio Theater B | Session 2 | Tu, Th |

6/23 – 7/2 | 3:30-4:30pm

| Activity Code: 20703
MIDDLE School | More sessions coming soon
Studio Theater C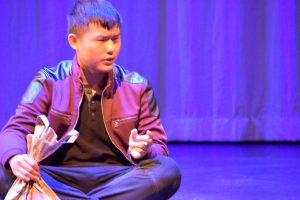 Students will focus on detailed feedback and work on the actor's auditioning techniques. From how you enter a room, to how one slates, to the monologue itself and everything the audition process encompasses. Actors will receive detailed feedback and tips on how to improve their audition approach. Zoom information will be emailed out up to two hours before the first class session.
HIGH School

| Studio Theater C | Session 2 | Tu, Th | 6/23 – 7/2 | 6:30-7:30pm | Activity Code: 20701

MIDDLE School

| Studio Theater C | Session 2 |

M, W | 6/22 – 7/1 | 1:30-2:30pm

| Activity Code: 20707
Notes:
All classes below are offered via Zoom®. Students will be emailed the zoom link and password up to two hours before the first class.

Effective participation is highly dependent on network bandwidth and device strength. Please test your tech before registering and signing on once registered. 

Please make sure there is adequate space for movement and your camera shot can capture at least from the top of your head to your waist.
Studio Theater Staff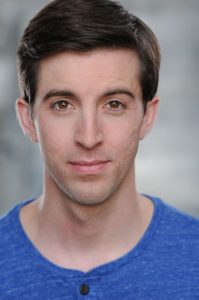 Andrew Mondello | Studio Theater Instructor | Recreation Leader III
Andrew is an actor, director, and teaching artist here in the San Francisco, Bay Area. He holds his degree in Acting from UC Irvine, and in addition to Pleasanton Youth Theatre Company instructs year round at American Conservatory Theatre and Town Hall Theatre. He has had the good fortune of being nominated for multiple Theatre Bay Area awards, and has had the honor of being a part of multiple award winning productions. His instruction style is centered around techniques pulled from multiple master actors including Uta Hagen, Sanford Meisner, Stella Adler, and Jim Kirkwood.For more information on his background and experience please visit AndrewMondello.com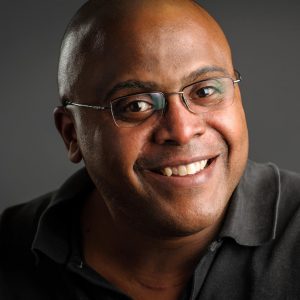 Mark Duncanson | Studio Theater Instructor | Recreation Coordinator
Mark is the Recreation Coordinator in the City of Pleasanton's Civic Arts Division credited with cultivating and growing the youth and teen performing arts culture for The City. He is the founder and director of both The High School Music Collaborative and the award-winning and nationally recognized teen improv troupe Creatures of Impulse. Mark holds the Martin Luther King, Jr. Legacy Award for his career in youth work in the Bay Area.  Along with being a drummer for several Bay Area bands, Mark also hosts The Firehouse Arts Center's weekly local entertainment web series Pleasanton LIVE! Thursdays at 7 p.m. See previous YouTube episodes HERE and Follow The Firehouse Arts Center's Facebook page for live episodes HERE.