Our literary arts program has been created to provide enthusiasts of the written word a listing of City sponsored literary events throughout the Tri-Valley.
PLEASANTON LITERARY ARTS AMBASSADOR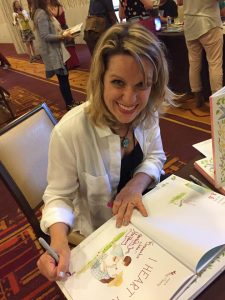 Introducing Meg Fleming, the City of Pleasanton's first-ever Literary Arts Ambassador.
The new Literary Arts Ambassador position expands upon the City's previous adult Poet Laureate program, and aims to raise awareness of the importance of literature as it relates to lifelong literacy and education toward the development and enhancement of the lives of Pleasanton's residents
Ms. Fleming is three-year Pleasanton resident, with two published books and two more due out next year. She has also been actively involved in the Society of Children's Book Writers and Illustrators.
---
PLEASANTON TEEN POET LAUREATES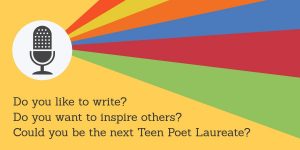 TEEN POET LAUREATE SEARCH
The submission period for the City of Pleasanton's next Teen Poet Laureates has now closed. Thank you to all who submitted their applications, the 2017-2018 Teen Poet Laureates will be announced at the start of the 2017-2018 school year.
---
PLEASANTON TEEN POET LAUREATE PROJECTS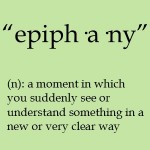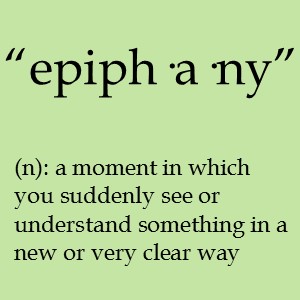 2017 EPIPHANY POETRY MAGAZINE CONTEST
Thank you to everyone who submitted a poem to this year's Epiphany Anthology. And thank you to all the families and teachers who continue to support and encourage our youth in their love of poetry.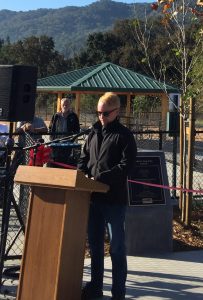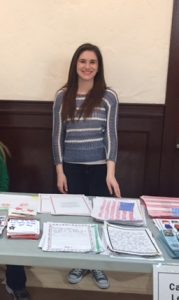 Outgoing Teen Poet Laureates & 2017 Graduating Seniors Kyle Mular and Kyler Juarez
This year, the City of Pleasanton Teen Poet Laureates undertook several programs and events.  They collected encouraging poems for the military, written by residents, and sent them off to soldiers overseas.  They juried poetry submissions from middle school students, created an anthology of poems written by the winners, and held a culminating event for the students and their parents.  They held a couple teen oriented open mic "coffee nights" at Inklings Coffee and Tea, and participated in the Pleasanton Middle School poetry evening hosted by teacher Barbara Comstock.  Two of our teens, Kyler Juarez and Kyle Mular, are graduating from Amador and Foothill, respectively, and we wish them the very best of luck in their futures.
Visit Ptown Life to read poems by Kyle and Kyler.
---
PLEASANTON POETRY GROUPS MEETING INFORMATION
All gatherings are free and open to the public.
All levels are welcome, from novice to experienced.
OPEN MIC NIGHT with My Friends
Raise your voices in Poetry, Prose, and Song
When:  2nd Monday of the month, 6 to 8pm
Where:  Pleasanton Library in the large meeting room
Share your latest work with a supportive audience, or come to listen.
Sign up for your 5 minute time slot between 5:45-6pm.
Please Note: Some material may not be suitable for ages under 16
For more information visit the Pleasanton Library Adult Program Calendar
Have a poetry related meeting/group/event you would like added to this list?