Our literary arts program has been created to provide enthusiasts of the written word a listing of City sponsored literary events throughout the Tri-Valley.
PLEASANTON LITERARY ARTS AMBASSADOR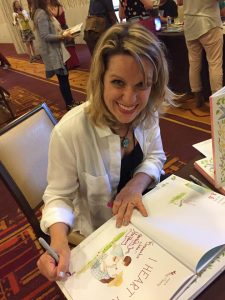 Introducing Meg Fleming, the City of Pleasanton's Literary Arts Ambassador
Ms. Fleming is an award winning children's author with titles published by Simon and Schuster. Her books have been lauded by the Washington Post and School Library Journal. She is Pleasanton's first Literary Arts Ambassador, and resides in Pleasanton with her husband, three kids, and their sock-loving dog, Gypsy.
FOR KIDS… Dog Litter-ature: Prompted by the Harrington Gallery exhibit DogShow   Pups, pups, and more pups! Creative writing, reading, and games centered around everybody's favorite four-legged friend. Program lead by Meg Fleming.
Ages 8-12
Thursday, July 12, 2018
4:00-5:00pm
Harrington Gallery at the Firehouse Arts Center
$5 Suggested Donation
FOR ADULTS… Story Structure: Prompted by the Harrington Gallery exhibit Underpinnings   A brief discussion of fundamental story structure, followed by a hunt for clever writing prompts tucked around the gallery. Even if it's been a while since you've picked up a pan, come on out! Plan to wonder, wander, and make quick work of your creative ideas. Program lead by Meg Fleming.
Ages 18 and up
Thursday, Sept 13, 2018
7:00-8:00pm
Harrington Gallery at the Firehouse Arts Center
$5 Suggested Donation
---
PLEASANTON TEEN POET LAUREATE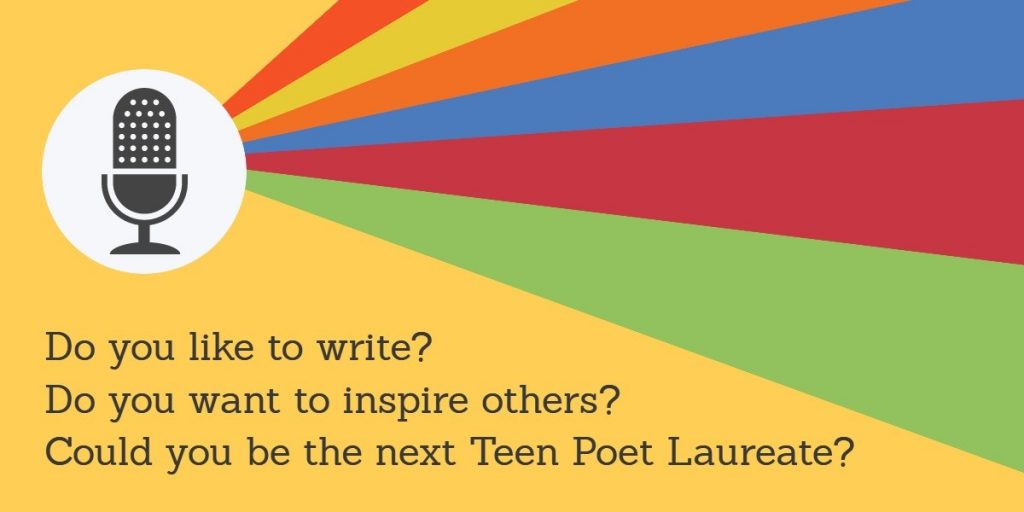 TEEN POET LAUREATES WANTED! – Accepting applications NOW through Wednesday, June 13th 2018!
The City of Pleasanton is looking for talented teens who like to write, grow their leadership skills, and contribute to their community.  Teen Poet Laureates can help to foster an appreciation for composing, reading, reciting, and listening to poetry by organizing casual poetry readings and events.  These can be held on school campuses, City facilities, etc.  To submit an application, qualified teens must be enrolled as a junior or senior in good standing at one of the Pleasanton High Schools.  City of Pleasanton Civic Arts staff provides support and a limited budget in order to assist in implementing events.  Teen Poet Laureates may work in conjunction with each other and/or with an adult Literary Arts Ambassador to create and facilitate events.  Eligible for community service hours.
Applicants must take part in a brief interview. Interview dates:
2pm on Thursday, June 21
2pm on Tuesday, July 31
Teen Poet Laureate 2018-19 Application
Application packets are due by 5:00 pm Wednesday, June 13th,, and can be either hand delivered to Community Services, 200 Old Bernal Avenue across from the library parking lot, or mailed to:
Julie Finegan
City of Pleasanton
Firehouse Arts Center
P.O. Box 520
Pleasanton, CA   94566
---
PLEASANTON POETRY GROUPS
New! PINTS & POETRY @ McKay's Taphouse and Beer Garden
When: 3rd Thursday of the Month, 7-9pm, starting May 17th
Where: McKay's Taphouse and Beer Garden, 252 Main St, second floor
Host: Dave Douglas
21 and over
OPEN MIC NIGHT With My Friends @ The Pleasanton Library
Raise your voices in Poetry, Prose, and Song. Share your latest work with a supportive audience or come to listen.
When: 2nd Monday of the Month, 6-8pm
Where: Pleasanton Library, Large Meeting Room
Want to Read: sign up for your five minute time slot between 5:45-6pm
Free and Open to Public
All Levels Welcome!
Note: Some material may not be suitable for ages under 16
For more information, visit Pleasanton Library Adult Program Calendar
Have a poetry related meeting/group/event you would like added to this list? Contact Julie Finegan, Visual & Literary Arts Coordinator for the City of Pleasanton: jfinegan@cityofpleasantonca.gov