2017/18 Season
This season the Firehouse Arts Center presents a subscription package offering a 15% savings on each show within the series.  Purchase the same number of tickets for each of the shows within the subscription series and receive a 15% subscriber discount.
---
42nd STREET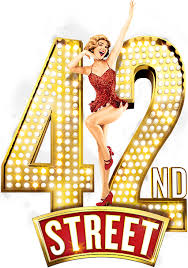 November 4-19, 2017
The ultimate show-biz musical, 42ND STREET is a celebration of Broadway, Times Square, and the people who make the magic of musical theatre. Aspiring chorus girl Peggy
Sawyer comes to the big city from Allentown PA, and soon lands her first big job in the ensemble of a glitzy new Broadway show. But just before opening night, the leading lady breaks her ankle. Will Peggy be able to step in and become a star? The score is chock-full of Broadway standards, including "You're Getting To Be A Habit With Me," "Dames," "We're In the Money," "Lullaby of Broadway," "Shuffle Off to Buffalo" and "Forty-Second Street."
---
NOISES OFF
January 27-February 11, 2018
Called the funniest farce ever written, Tony award winning NOISES OFF presents a manic menagerie as a cast of itinerant actors rehearsing a flop called Nothing's On. Doors slamming, on and offstage intrigue, and an errant herring all figure in the plot of this sexy, hilarious and classically comic play.
The movie version of this show featured some of the greatest contemporary comedic actors of our time including John Ritter and Carol Burnett among others. It is a show that is sure to have you laughing until your belly aches.
---
ROCK OF AGES

April 28-May 13, 2018
ROCK OF AGES takes you back to the times of big bands with big egos playing big guitar solos and sporting even bigger hair! This Tony Award -nominated Broadway musical features the hits of bands including Night Ranger, REO Speedwagon, Pat Benatar, Twisted Sister, and others. During the show, the actors frequently break the "fourth wall," directly addressing the audience forgetting that they are actually in a show. This great show was recently made into a movie featuring Tom Cruise. ROCK OF AGES is sure to have you rocking in your seats!!