GALLERY PROGRAMS
Special Events
Watercolor Painting Demonstrations!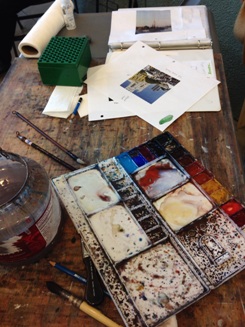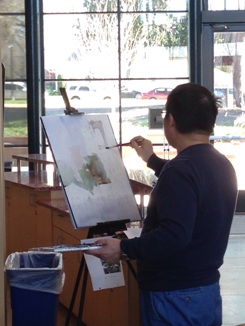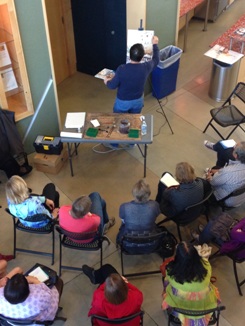 During the CWA Exhibit, members of the CWA are giving painting demonstrations at the Firehouse Arts Center, in the lobby and in the gallery. Demonstrations are on most Saturdays from 11:30 to 2:30:
January 17 –  David Savellano
January 24 – Robin Purcell and  Loreta Landucci
February 7 –  CWA Plein air group (Canceled in the event of active rain)
February 14 – Qian Gao
February 21 – Georganne Zaro Eddy  and  Samantha McNally
Call For Art
Fresh Works V
Submissions are now closed for the upcoming Fresh Works V, the Harrington Gallery's Annual Juried Show of new works and up and coming artists.
Show dates: May 2 to June 6, 2015, with the Opening Reception Saturday, May 2, 1-3pm
Juror Phil Linhares
The show will be selected by Phil Linhares, Cheif Curator of Art at the Oakland Museum of California, 1990-2011. Phil Linhares retired from his position as Chief Curator in June, 2011. Previously, Linhares worked as the Director of the Mills College Art Gallery (1978-1990), Director of the Graduate Program at the California College of Arts (1980-1988), and Director of Exhibitions for the San Francisco Art Institute (1967-1977).
Young @ Art
An exciting and educational afternoon program for kids ages 5-11.  Kids will learn about each new exhibit in the Harrington Gallery and then create a fun art project to take home. Visit PleasantonFun.com to sign up.
Young @ Art
Young Artists' Choice
Participants will look at the great variety of works in the annual juried exhibition, discuss their favorite and why, then create artwork using their own personal favorite subjects in the Resnick Studio.
1 class $15/R/$20N
Ages 5-11/Code 59264
Thursday, May 14, 2015, 4:30-5:45
Firehouse Arts Center
Instructors: Julie Finegan, Debbie Wardrope
Recycled Fun
Kids will visit a wonderful exhibit in the Harrington Gallery featuring fine art and sculpture made from found, collected, and recycled materials, Participants will have an opportunity to make some of their own art using materials that would otherwise be discarded.
1 class $15/R/$20N
Ages 5-11/Code 60159
Thursday, June 25, 2015, 4:30-5:45
Firehouse Arts Center
Instructors: Julie Finegan, Debbie Wardrope
Art in the Park
Students will first see a colorful plein air exhibit in the Gallery to see how artists capture color and light while painting out of doors. Then, we'll spend time drawing in Lions Wayside Park adjacent to the Firehouse Arts Center to experiment with creating art "plein air."
1 class $15/R/$20N
Ages 5-11/Code 60160
Thursday, Aug 6, 2015, 4:30-5:45
Firehouse Arts Center
Instructors: Julie Finegan, Debbie Wardrope