HARRINGTON GALLERY EXHIBIT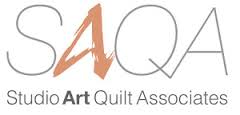 Studio Art Quilt Association: ON THE FRINGE
March 9 to April 15, 2017
Opening Reception Saturday, March 11, 1-3pm
Popular group, Studio Art Quilt Association, returns to the Harrington Gallery with ON THE FRINGE, a showcase of exciting art quilts by artists from the Northern California/Northern Nevada Region. Diverse materials and a variety of surface design techniques, such as photography, painting, dyeing, stitch resist, screen printing and more are employed in creative and innovative ways. The exhibition was juried by Dr. Sandra Sider.
Related Children's Program: YOUNG@ART Paper Quilts Thursday, March 16, 2017, 4:30-5:45 pm. For more details visit our Gallery Program page.
---
LOBBY AND HALLWAY EXHIBITS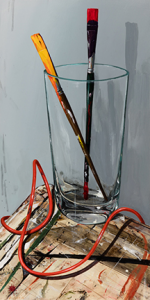 Paul Gibson February 17 to March 18, 2017
Realist Paul Gibson's large scale paintings come to the Firehouse Arts Center Lobby and Hallway Gallery on February 17. Everyday objects not only come to life, but become larger than life under Paul's deft hand and skill.
---
PLEASANTON ART LEAGUE WALL