HARRINGTON GALLERY EXHIBIT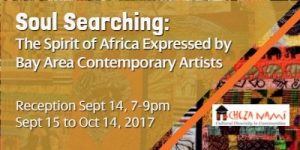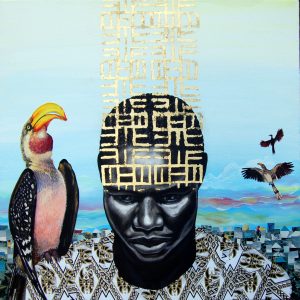 SOUL SEARCHING: The Spirit of Africa Expressed by Bay Area Contemporary Artists
Sept 15 to Oct 14, 2017, 2017
Opening Reception Thursday, Sept 14, 7 to 9 pm
Soul Searching: The Spirit of Africa expressed by Bay Area Contemporary Artists is an uplifting and educational exhibition, and a wonderful opportunity to experience positive African culture and customs as expressed by several artists in the area. This exhibition is held in conjunction with the day long Taste of Africa Festival offered by Cheza Nami on Saturday, Oct 7 here at the Firehouse Arts Center. For more information about Cheza Nami visit their website and for details about the festival visit the event page.
Related Children's Program: YOUNG@ART Spirit of Africa Thursday, Sept 28, 2017, 4:30-5:45 pm. For more details visit our Gallery Program page.
---
LOBBY AND HALLWAY EXHIBITS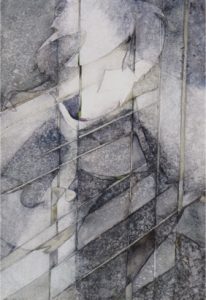 Taryn Curiel Aug 23 to Sept 16, 2017
Watercolorist, Taryn Cureil, will be on display in the Hallway Gallery of the Firehouse Arts Center Aug 23 through Sept 16. Taryn's work focuses on structure, geometry, diffuse texture, and line with the human figure.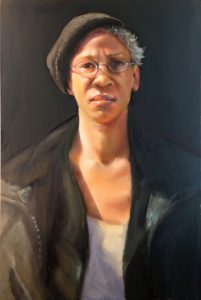 Michael Manente Aug 30 to Oct 7, 2017
Local artist and muralist, Michael Manente's brings his engaging and quietly emotional portraits to the Lobby Gallery of the Firehouse Arts Center. Read more about the mural series Mike and his son, John Manente, also an artist, have undertaken in the city of Oakland at Oakland North.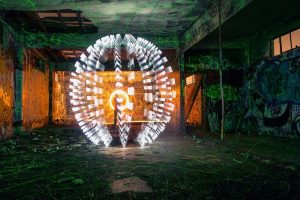 Cameron Meikle Sept 20 to Oct 21, 2017
Night & Lights, a photography series by Cameron Meikle will be on display in the Hallway of the Firehouse Arts Center in conjunction with October 14th event IGNITE 
---
PLEASANTON ART LEAGUE WALL
---
IGNITE! ARTS + INNOVATION
Save the Date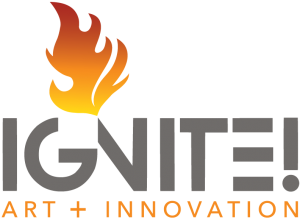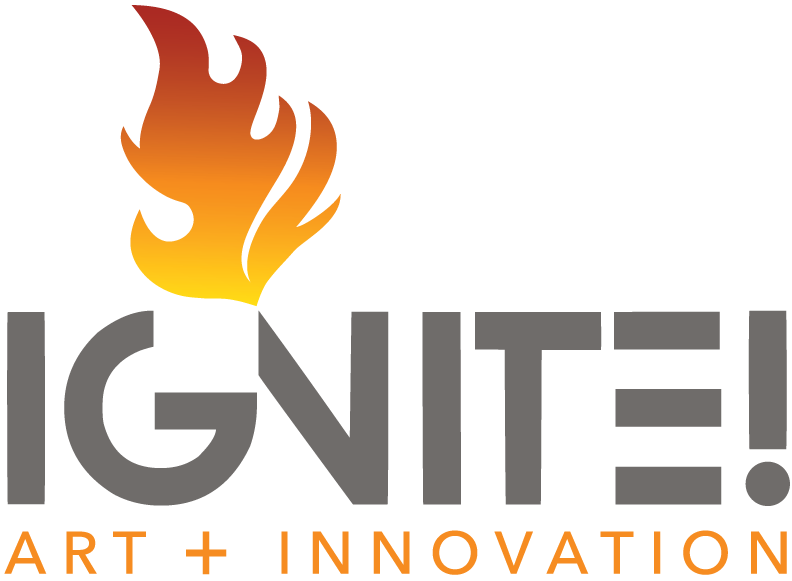 When: October 14, 2017 – 5pm-9pm
Where: Firehouse Arts Center, Division and Railroad St.
IGNITE is slated to fill the city's streets from the FAC and between Division and Railroad Streets.  It will feature light installations, innovative art displays, computer technology, robotics, Ignite Talks, fire elements, entertainment and food. Interested in becoming a Sponsor, Volunteer, Vendor, or Entertainment for IGNITE, please contact us at these links:
Sponsors
Volunteers
Vendors
Entertainment
More details on IGNITE! Arts + Innovation coming soon!