GALLERY EXHIBIT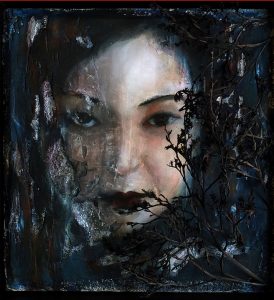 Transformation: 25 Years of Asian American Women Artists
July 28 to Sept 3, 2016
Opening Reception to be Announced
In celebration of the organization's 25th anniversary year, Asian American Women Artists Association (AAWAA) presents Transformation: 25 Years of Asian American Women Artists. This multidisciplinary group exhibition will feature the works of AAWAA's artists members, past and present. From a small artists collective in the late 1980s to today's influential arts organization, this exhibition documents and celebrates the evolution of AAWAA artists throughout the years as it continues to leave a legacy of art for future creatives.
---
LOBBY AND HALLWAY EXHIBITS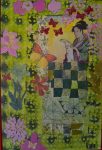 Sally Haig
July 14 to Aug 24, 2016
Regional artist Sally Haig refers to her paintings as 'historical portraits', they are her personal response to classic portraits by painting masters.
Marion Coleman, Cynthia W. Ndwiga, & Heward Jue
September 9 to Oct 12, 2016
In conjunction with A Taste of Africa Festival at the Firehouse Arts Center on October 1, 2016
---
PLEASANTON ART LEAGUE WALL