ART DEMONSTRATIONS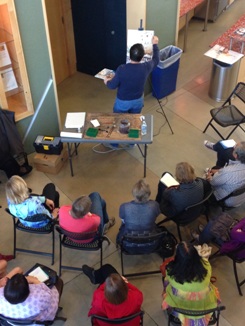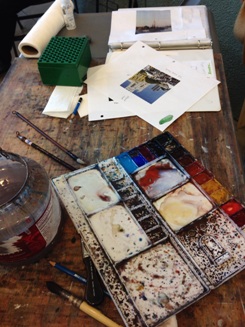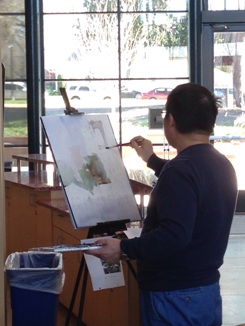 These photos were taken during prior painting demonstrations at the Firehouse Arts Center, in the lobby and in the gallery. Demonstrations are held throughout the year. Check back for upcoming demos in the Fall/Winter 2018.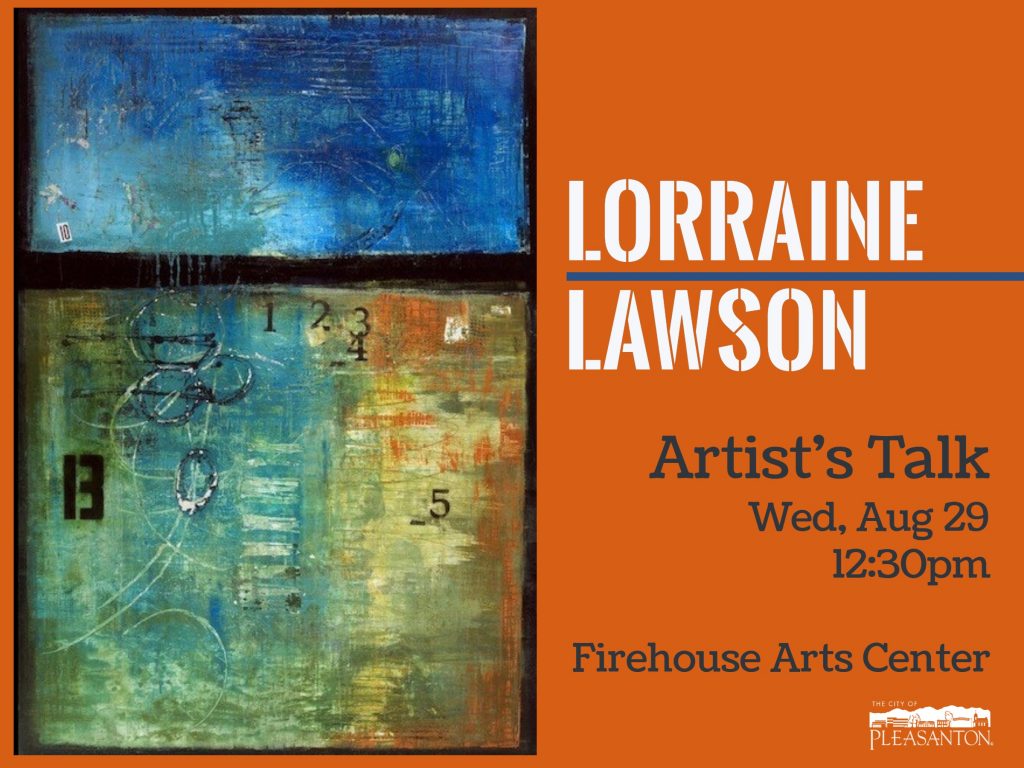 Artist's Talk by Lorraine Lawson Wed, Aug 29, 12:30pm
Join us for an artist's talk with South Bay artist, Lorraine Lawson. Lorraine will talk about her painting series, Time & Place, her inspiration and process, in the lobby of the Firehouse Arts Center lobby on Wednesday, Aug 29, at 12:30pm.
Free- Donations Happily Accepted
---
YOUNG@ART
An exciting and educational afternoon program for kids ages 5-11.  Kids will learn about each new exhibit in the Harrington Gallery and then create a fun art project to take home. Visit PleasantonFun.com to sign up.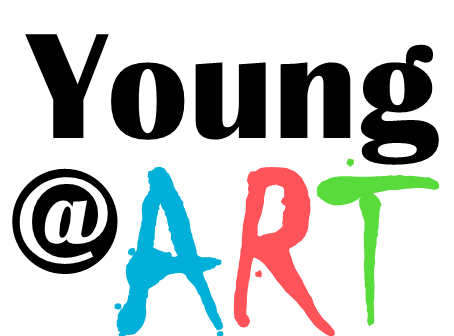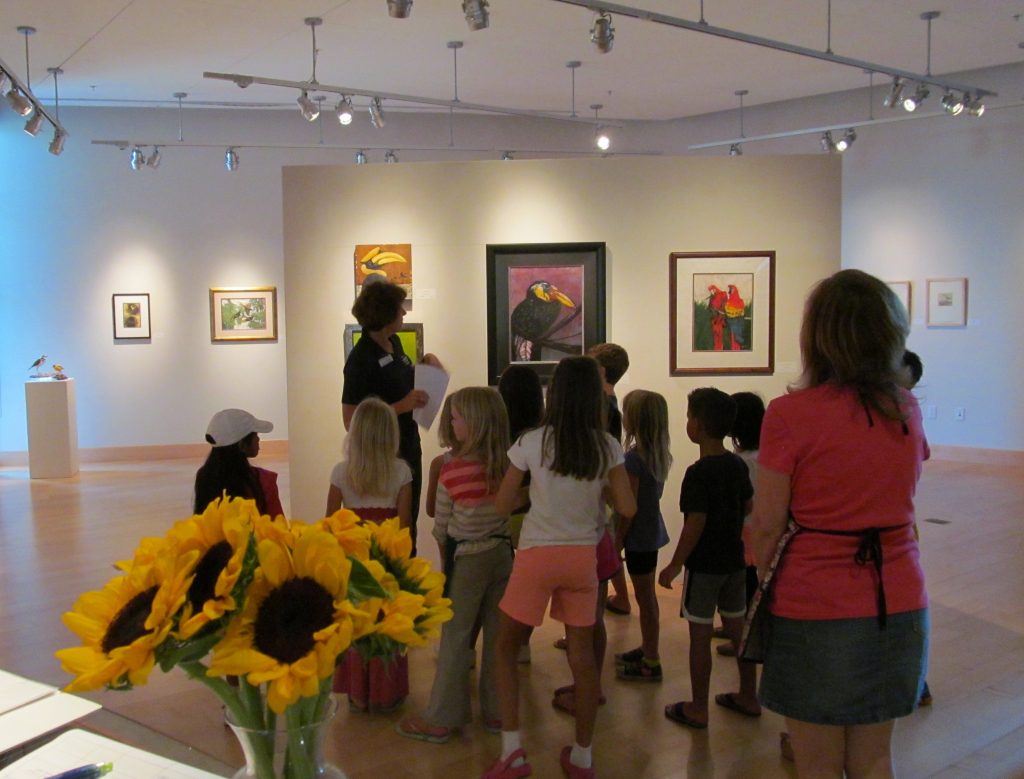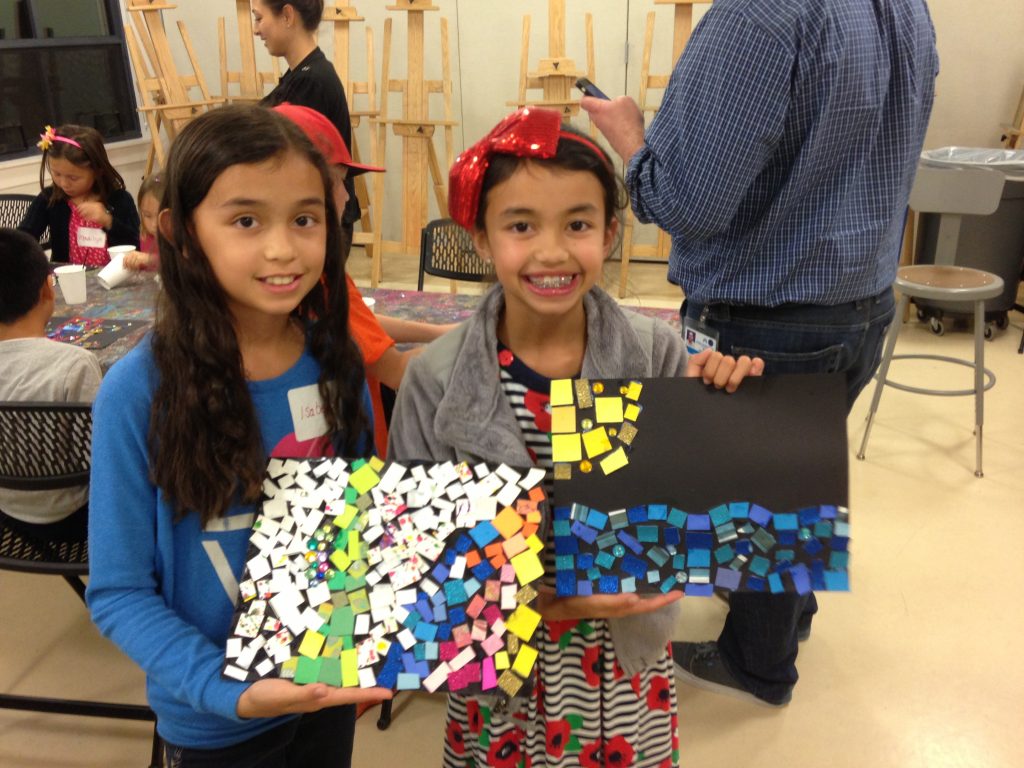 BUILDINGS & BRIDGES
Thursday, Sept. 13, 2018
4:30-5:45pm
Ages 5-11, R$15/N$18
Code 6940
This gallery exhibit  is all about structures, like bridges and highways, and the ways artists see them. Just as there are many layers in construction of large structures, we will construct some paper sculptures and make some fun technical drawings of amazing bridges and highways.
STEP RIGHT UP AND SEE THE SHOW!
Thursday, Oct 18, 2018
4:30-5:45pm
Ages 5-11, R$15/N$22
Code 6942
A colorful and amazing quilt show in the gallery will address the joy of music and theater.  After looking at the works of art, let's design our own stage and theater set in the classroom!
A LOOK AT THE LOCALS
Thursday, Dec 6, 2018
4:30-5:45pm
Ages 5-11, R$20/N$23
Code 6944
Kids will see a wide variety of artwork in the Harrington Gallery during the Pleasanton Art League Members' exhibit.  What can we learn about the colors?  The styles?  The arrangements of shapes?  A related art project follows in Studio A.
---
SCHOOL TOURS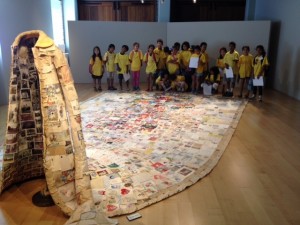 Did you know the Harrington Gallery offers school and youth group tours? Tours are by appointment only, available Tuesday, Wednesday, and Thursday, with limited availability. Includes gallery talk. $5 per person. Contact: Julie Finegan, Visual Arts Coordinator jfinegan@cityofpleasantonca.gov (925) 931-4849