SPECIAL EVENTS
Art Demonstrations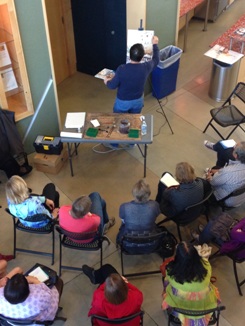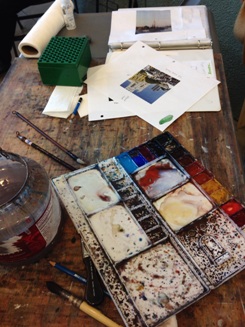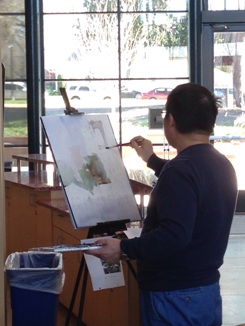 These photos were taken during prior painting demonstrations at the Firehouse Arts Center, in the lobby and in the gallery. Demonstrations are held throughout the year.
---
YOUNG@ART
An exciting and educational afternoon program for kids ages 5-11.  Kids will learn about each new exhibit in the Harrington Gallery and then create a fun art project to take home. Visit PleasantonFun.com to sign up.

Upcoming Young@Art Classes:
Spirit of Africa Kids will visit the Harrington Gallery to see an exhibit about the people, colors, and musical instruments of Africa and African Americans.  Then they will create beautiful African masks and landscapes in the art studio.
 1 class $15R/$22N
Ages 5-11
Registration Code: 4783
Thursday,  Sept 28, 2017, 4:30-5:45 pm
Location: Firehouse Arts Center
Instructors: Julie Finegan, Debbie Wardrope
My Special Holiday The Harrington Gallery will be hosting an exhibit that features art about different religions.  After looking at the exhibit, students will work in the studio to create an art piece about their favorite holiday or family gathering.
 1 class $15R/$22N
Ages 5-11
Registration Code: 4784
Thursday,  Nov 16, 2017, 4:30-5:45 pm
Location: Firehouse Arts Center
Instructors: Julie Finegan, Debbie Wardrope
---
SCHOOL TOURS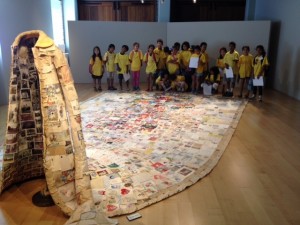 Did you know the Harrington Gallery offers school and youth group tours? Tours are by appointment only, available Tuesday, Wednesday, and Thursday, with limited availability. Includes gallery talk. $5 per person. Contact: Julie Finegan, Visual Arts Coordinator jfinegan@cityofpleasantonca.gov (925) 931-4849