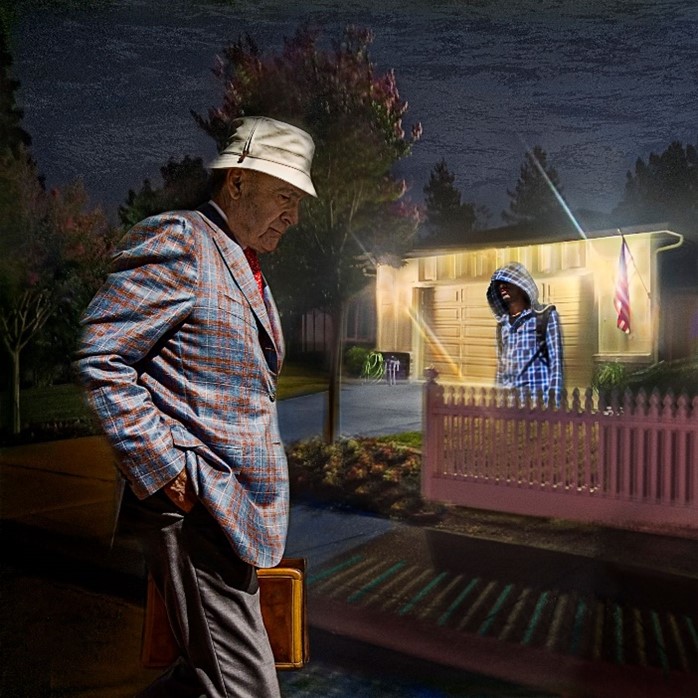 Plaid
My photographs have a psychological focus. The arrangement of the individuals in relationship to their settings creates emotional tension and invites introspection. These images integrate realism with surrealism. They are not concrete narratives, but opportunities for internal reflection upon the human condition.
The photographs for my composites have been taken over several years. By using spontaneous street shots of people, these composites connect with authenticity.
I recently retired from a professional career in 2019 and can concentrate fully on the development of my photography. I have a Master's degree in Psychology.
Exhibitions
2021
• Fresh Works X, Harrington Gallery – Pleasanton, CA.
2020
• 42nd Area Artist's Annual Juried Exhibition, PhotoCentral Gallery – Hayward, CA.
2019
• Twelve: Visual and Verbal, Viewpoint Photographic Art Center– Sacramento, CA. Third place award.
Email: stewartbeyerle@comcast.net
Mobile: (925) 858-9749