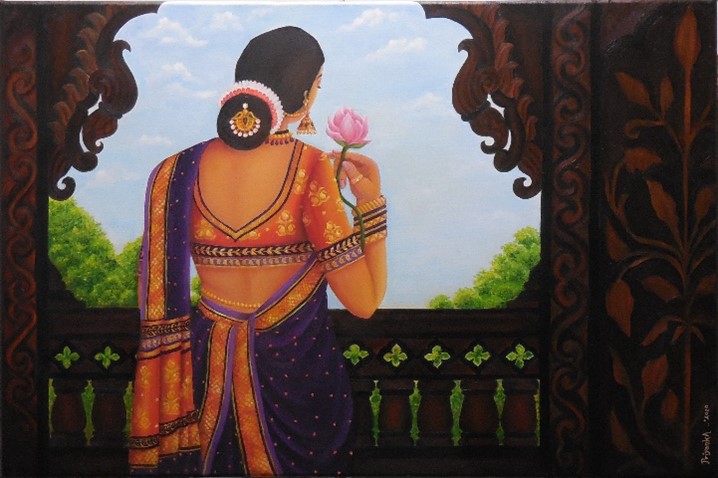 Dream – Lady in the Balcony
"Simplicity & Honesty is key to Creativity" …
My evolution as an artist allows me to introduce and present
traditional artwork in modern forms and tell stories exploring the
depth of cultural inheritance. To me, painting is a means to leave
legacy for generations. I am passionate about leveraging intricate
designs and expressing as much details in my artwork. My goal
is to convey cultural and social values embedded in diverse
traditions across the globe.
I enjoy teaching and encouraging artist across various age
groups and passionate about shaping them into confident artists.
I hold master's in computer sciences degree and am an Artist by
choice.
What do I want to say with my art?
Celebrate humanity. Honor women empowerment in the society.
And most importantly through my artwork, I strive to preserve and
convey cultural values to new generation, creating a source of
inspiration.
About "Dream" – Lady in the balcony
The art work is inspired by woman leaders who dreamt the
impossible and made a difference. An Indian Lady is shown
wearing a ethnic jewelry and Indian traditional attire known as
nine-yard saree locally known as 'Nauwari saadi' or 'Lugda'. The
wooden balcony symbolizes the seventeenth century wooden
architecture found in central India.