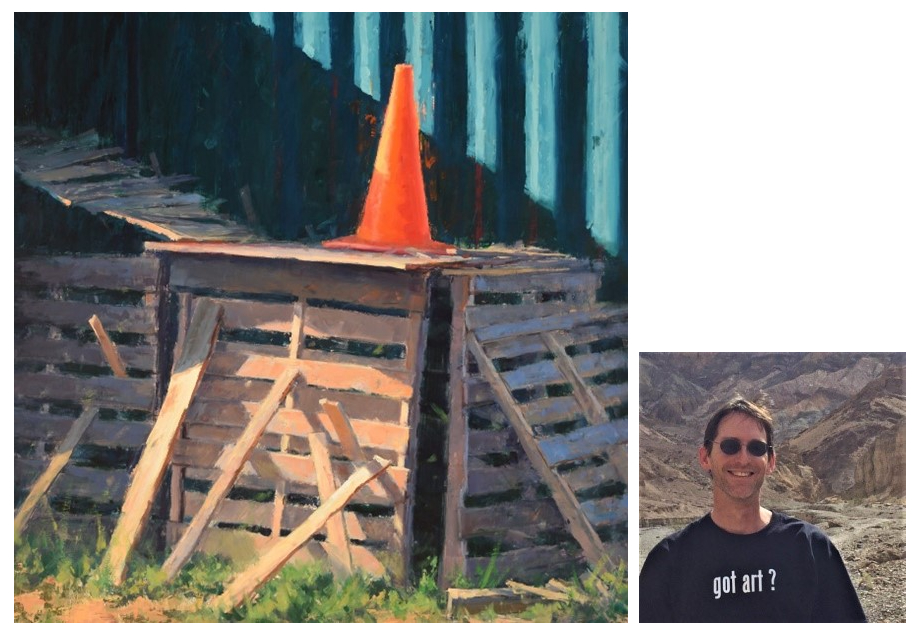 Fort
I attended my first art history classes in the months preceding my birth (accompanied by my mother, of course) and her art history text was a constant source of fascination and inspiration as far back as I can remember. The landscape was another inspiration.
Growing up in the San Francisco Bay Area, I was surrounded by rolling hills and oaks, but also had easy access to the ocean, mountains, and my favorite, the desert. After earning a BFA from SJSU in 1996, I renewed my interest in landscape and plein air painting and continue to hone my oil painting skills to rise to the challenge. I currently divide my time between painting on location and in the studio.
I strive for a painterly realism in which the paint itself has an equal voice with the depiction of the scene. No subject is off limits – trees, sunsets, garbage heaps, parking lots. If beauty is anywhere, then it's everywhere. It's just up to us to see it. Everything is in flux, always changing, never the same from one instant to another. Painting affords me the luxury to contemplate the endless arising and passing of all things and how lucky I am to be here at this moment.
Hours of focused attention, one brushstroke at a time, immersed in the luminosity of the world. What more could one want?

Education
1996 BFA Painting and Drawing from San Jose State University
Workshops with Randall Sexton, Bryan Mark Taylor, Kevin Courte
dave@davidcasterson.com
davidcasterson.com
facebook.com/david.casterson.artist
instagram.com/davidcasterson