HARRINGTON GALLERY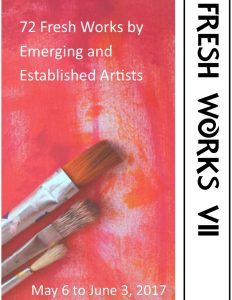 FRESH WORKS VII
May 6 to June 3, 2017
Opening Reception and Awards Saturday, May 6, 1:00 to 3:00 pm
Harrington Gallery's 7th Annual FRESH WORKS Juried Exhibition is returning. FRESH WORKS VII is an exhibition opportunity for emerging and established artists who reside or work in the greater Bay Area, with the focus of the exhibition being on new works. This year's Juror is Ryan Reynolds, Assistant Professor of Art at Santa Clara University. Cash and Merit Awards will be announced at the opening reception, May 6, 2017.
Related Children's Program: YOUNG@ART Fresh Paint Thursday, May 18, 2017, 4:30-5:45 pm. For more details visit our Gallery Program page.
---
LOBBY AND HALLWAY EXHIBITS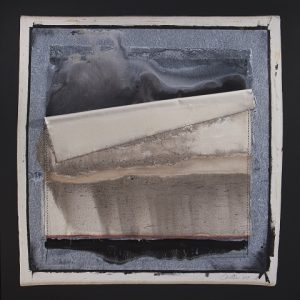 Glenn Carter May 3 to June 10, 2017
Reminiscent of Marcel Duchamp, Santa Cruz artist, Glenn Carter, says his work is,"rooted in the intuitive response to materials and mark making." "View Beyond the Gate", featuring recent works by Glenn are on display in the Lobby, Hallway, and Alcove Gallery of the Firehouse Arts Center now through June 10.
---
UPSTAIRS ALCOVE GALLERY

Glenn Carter  May 3 to June 10, 2017
More of Glenn's work is on display in the Alcove Gallery, on the second floor of the Firehouse Arts Center.
---
PLEASANTON ART LEAGUE WALL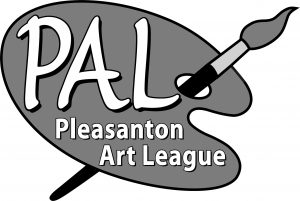 Karen Barry May 17 to June 17, 2017
Karen Barry's linocuts, etchings, and lithographs depicting a wide variety of rural scenes, including the Pleasanton Ridge, are on exhibit now through June 17 on the PAL Wall, on the second floor of the Firehouse Arts Center.
Exhibits are FREE—Donations Always Appreciated.