HARRINGTON GALLERY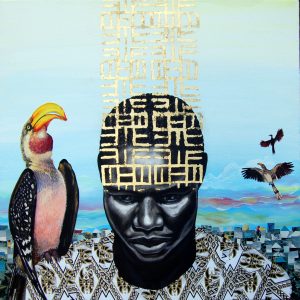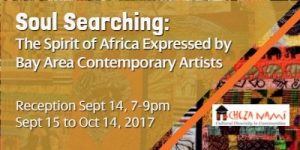 SOUL SEARCHING: The Spirit of Africa Expressed by Bay Area Contemporary Artists
Sept 15 to Oct 14, 2017, 2017
Opening Reception Thursday, Sept 14, 7 to 9 pm
Limited Hours on Friday, October 13, the Gallery will be open 12pm to 3pm
Soul Searching: The Spirit of Africa expressed by Bay Area Contemporary Artists is an uplifting and educational exhibition, and a wonderful opportunity to experience positive African culture and customs as expressed by several artists in the area. This exhibition is held in conjunction with the day long Taste of Africa Festival offered by Cheza Nami on Saturday, Oct 7 here at the Firehouse Arts Center. For more information about Cheza Nami visit their website and for details about the festival visit the event page.
Related Children's Program: YOUNG@ART Spirit of Africa Thursday, Sept 28, 2017, 4:30-5:45 pm. For more details visit our Gallery Program page.
---
LOBBY AND HALLWAY EXHIBITS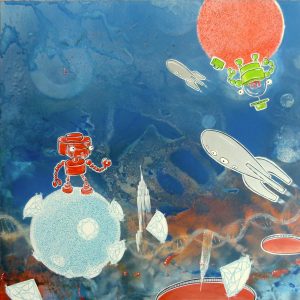 Johnny Botts Oct 12 to Nov 4, 2017
The whimsical works of artist and engineer, Johnny Botts, are hanging in the Lobby Gallery of the Firehouse Arts Center now through Nov 4th. Johnny brings a positive outlook and energy to his daily life, he endeavors to create a world that is playful, uplifting and encouraging, and it definitely comes through in his work.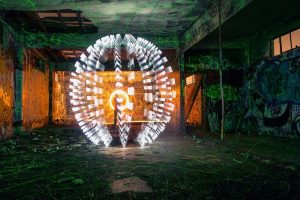 Cameron Meikle Sept 20 to Oct 21, 2017
Night & Lights, a photography series by Cameron Meikle will be on display in the Hallway of the Firehouse Arts Center in conjunction with October 14th event IGNITE 
---
UPSTAIRS ALCOVE GALLERY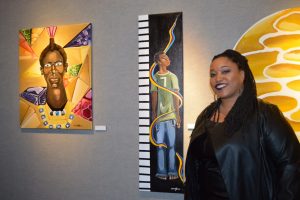 Delgreta Brown Sept 14 to Oct 14, 2017
Acrylic works by Sacramento artist, Delgreta Brown, are on display in the upstairs Alcove Gallery of the Firehouse Arts Center through Oct 14. Delgreta colorful and expressive works explore what she terms Afrofuturism, as well as the spirituality of Africa and the African Diaspora.
---
PLEASANTON ART LEAGUE WALL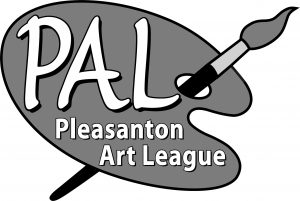 Edmee Keele Oct 6 to Nov 4, 2017
Printmaker, Edmee Keele's colorful works are featured on the PAL Wall now through November 4th, on the second floor of the Firehouse Arts Center.
Exhibits are FREE—Donations Always Appreciated.