HARRINGTON GALLERY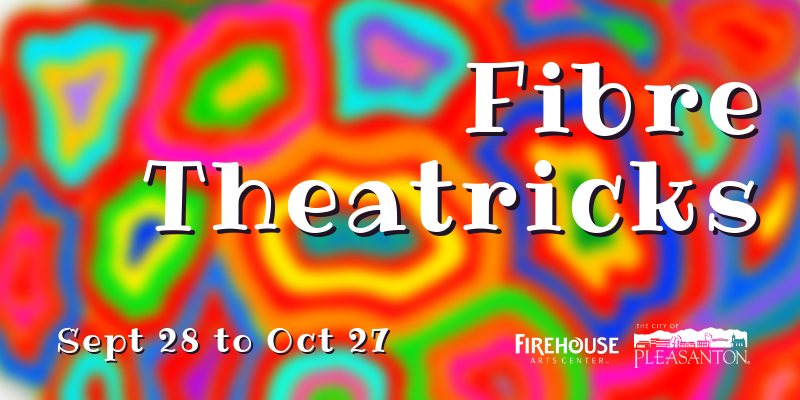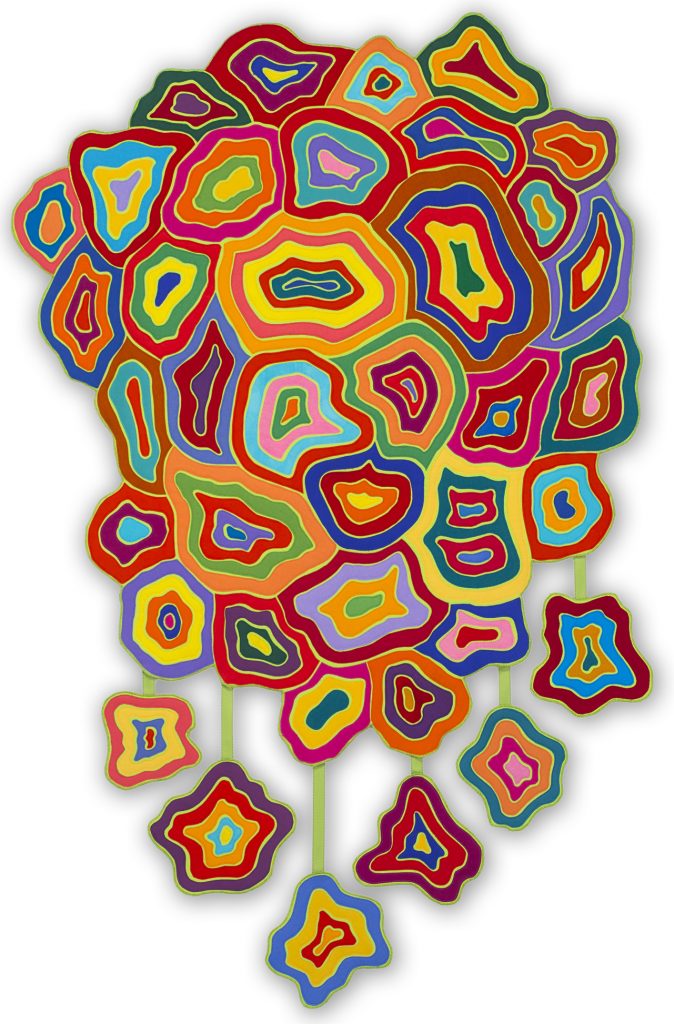 Studio Art Quilt Association: FIBRE THEATRICKS
September 28 to October 27, 2018
Opening Reception Thursday, September 27, 7-9pm
The magic and experience of a live performance leaves many impressions.  Whether a comedy, a musical or a drama, it moves us all in different ways.  These visions can bring a smile to our face, a song to our lips or serious thoughts and curiosities.   It suggests the feelings, the colors, the movement, the rhythm, the harmony of music or a dramatic presentation.  SAQA artists were challenged to create a visual interpretation of an aural experience be it music or a theatrical performance.  A collection of 3-D masks, sculptures, and innovative art wall quilts will be on display.
Exhibition Related Children's Program: YOUNG@ART  Step Right Up and See the Show  Thursday, Oct 18, 2018, 4:30-5:45 pm. For more details visit our Gallery Program page.
---
LOBBY, HALLWAY, & ALCOVE GALLERIES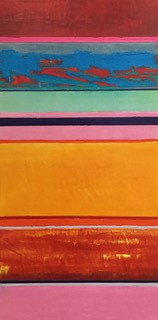 Francesca Saveri October 4 to November 17, 2018
Berkeley artist Francesca Saveri explores bold color and dynamic shapes in her encaustic works, now hanging on the lobby wall of the Firehouse Arts Center through Nov. 17. Of her work, Francesca says, "I love color, form, and the heat of encaustic. These elements ignite my senses and bring forth a type of construction that is intuitive and reflective of my environment."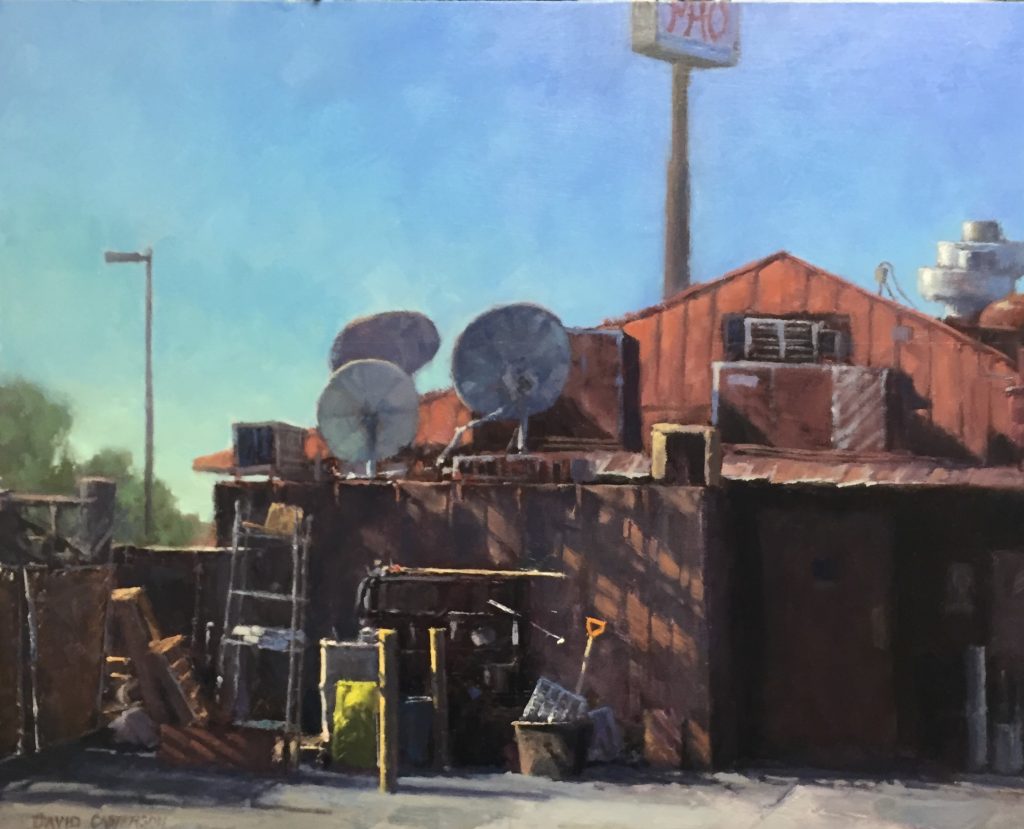 David Casterson October 4 through November 10, 2018
Plein air artist David Casterson's series of oil paintings takes the mundane urban or rural scene and elevates them through his use of painterly realism and his ability to capture light. David strives to have the subject of the scene share the stage with the paint itself.
---
PLEASANTON ART LEAGUE WALL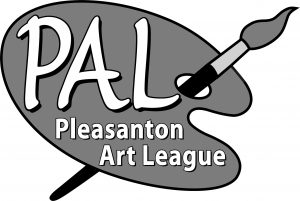 Linda Hopwood Sept 26 to Oct 20, 2018
Hanging now on the PAL Member Wall of the Firehouse Arts center is a collection of still lifes done in colored pencil watercolor by local artist Linda Hopwood. Each of Linda's works is a lovely example of how you can capture light with simple shapes and media.
Exhibits are FREE—Donations Always Appreciated.