HARRINGTON GALLERY

California Watercolor Association 47th National Exhibition
January 14 to February 25, 2017
Opening Reception Saturday, January 14, 1-3pm
The Harrington Gallery is delighted to welcome back the California Watercolor Association with their 47th National Exhibition in January 2017. Juror Donna Zagotta has selected eighty works by accomplished national artists.
Painting Demos: Join us for painting demos by CWA members Mary Ciofalo, Steven Berry, Sue Johnston, Ruth Miller, and Pat Moseuk. For dates and times visit our Gallery Program page.
Related Children's Program: YOUNG@ART Winter in Watercolor Thursday,  January 26, 2017, 4:30-5:45 pm. For more details visit our Gallery Program page.
---
LOBBY AND HALLWAY EXHIBITS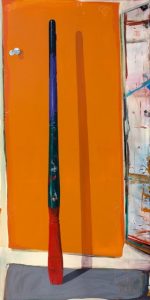 Paul D. Gibson February 17 to March 18, 2017
Award winning San Francisco artist Paul Gibson's stunning large scale paintings are on display in the Firehouse Arts Center Lobby and Hallway Gallery now through March 18. Everyday objects not only come to life, but become larger than life under Paul's deft hand and skill. Realism, spacial ambiguity, multiple vanishing points, and abstraction- just a few of the techniques Paul employs.
---
UPSTAIRS ALCOVE GALLERY

Paul D. Gibson  Another of Paul's wonderful works can be seen in the upstairs Alcove Gallery at the Firehouse Arts Center, full of color and life, "SideCups" is 60″x 25″
---
PLEASANTON ART LEAGUE WALL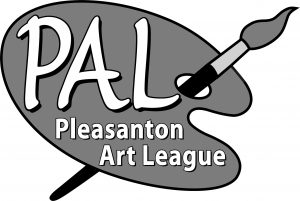 Sally Haig February 2 to March 8, 2017
Acrylic paintings by Sally Haig depicting local landscapes and paintings of the hidden spots Sally has see when walking in the Foothills are now on display through March 8 on the PAL Wall, on the second floor of the Firehouse Arts Center.
Exhibits are FREE—Donations Always Appreciated.