Mario Navasero
July 2 – August 6, 2022
The Firehouse Arts Center is pleased to present Mario Navasero's solo exhibition, "Reservoir of Life," from July to August 2022. Appealing to the visual and gustatory senses, food appears as a central theme of this collection of Navasero's work. From a stack of puffed pastries to a mouthwatering arrangement of ripened fruit, the artist alternates between vibrant colors and negative space to draw in his viewers. A modern take on the traditional still-life format, the controlled use of spray paint and masking tape brings life to each panel included within this exhibition.
In light of his solo exhibition, the artist has released the following statement—
With this series of work, I am continuing the split visual of abstract minimalism and expressionistic rendering. The subject matter is inspired by blends of plants and foods with minimalism emphasizing the forms of vessels which present them. There is such an abundance of plants, flowers and fungi which I have been increasingly more and more fond of. The use of masking tape has helped with dynamic painterly qualities for acrylic and spray paint, and it has been so much fun to dance around and loosely interpret these expressions. All and all, everything is to nourish one's self from subject matter to color and form.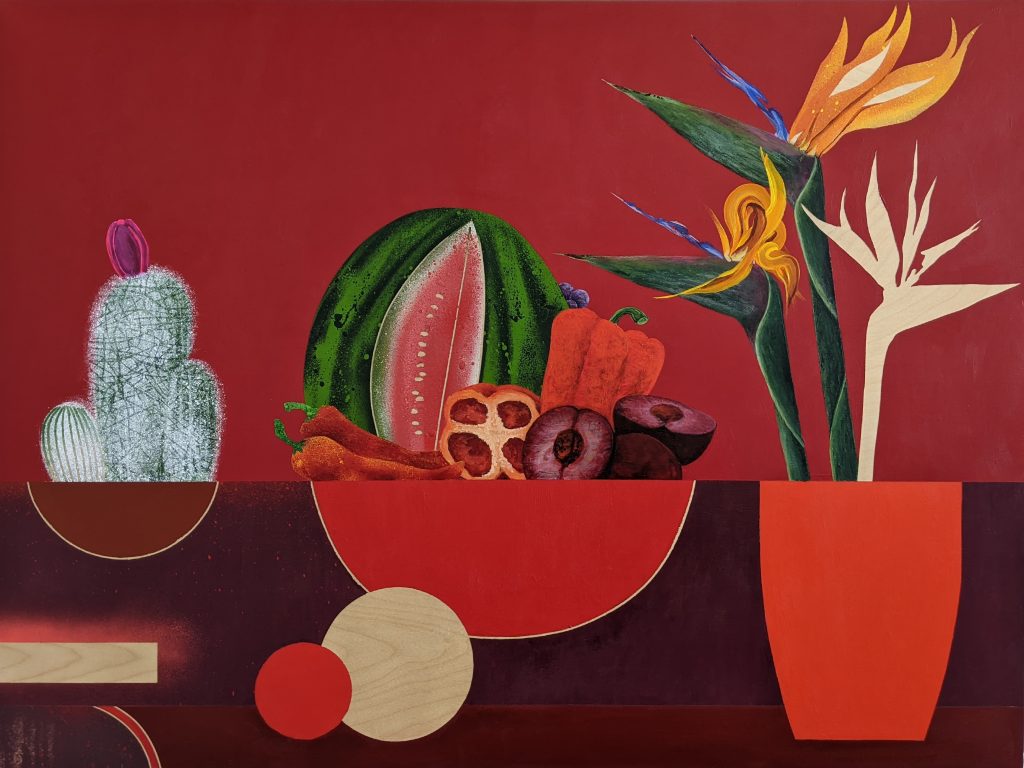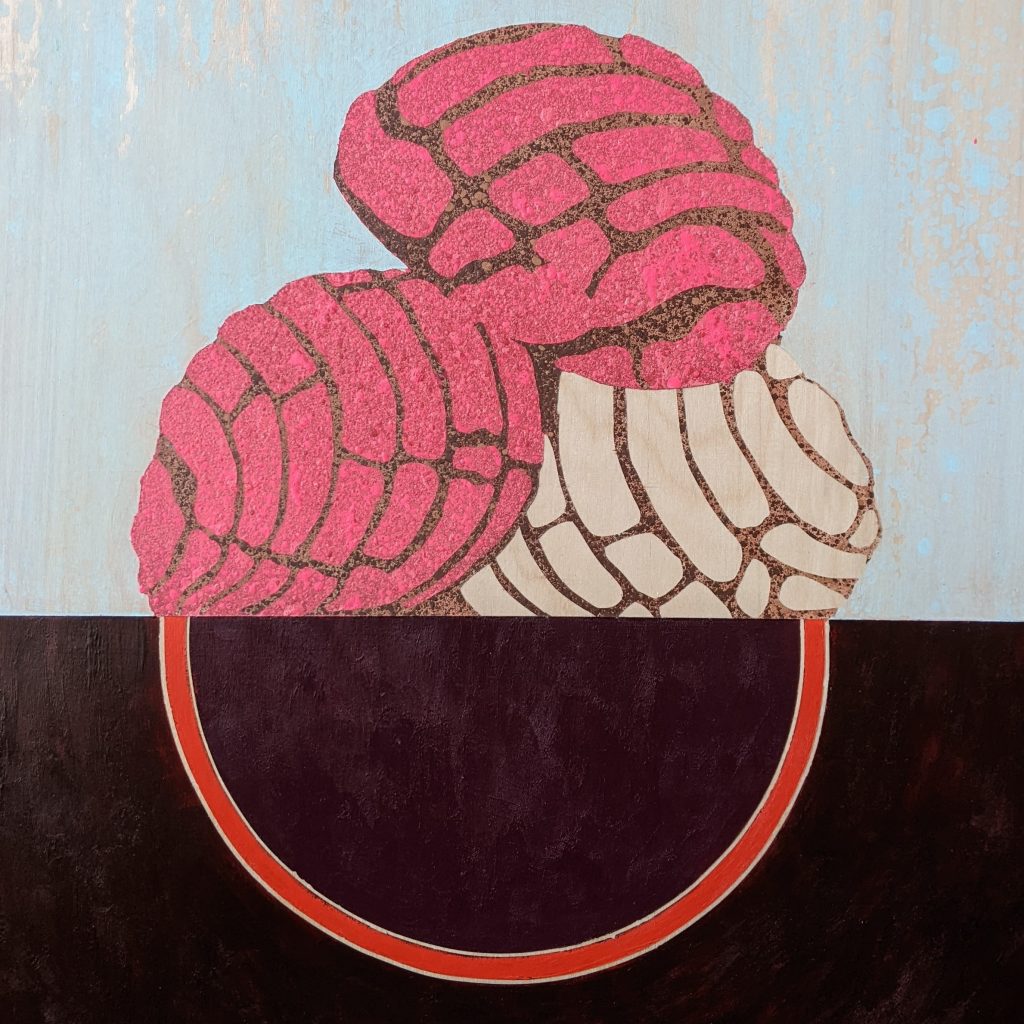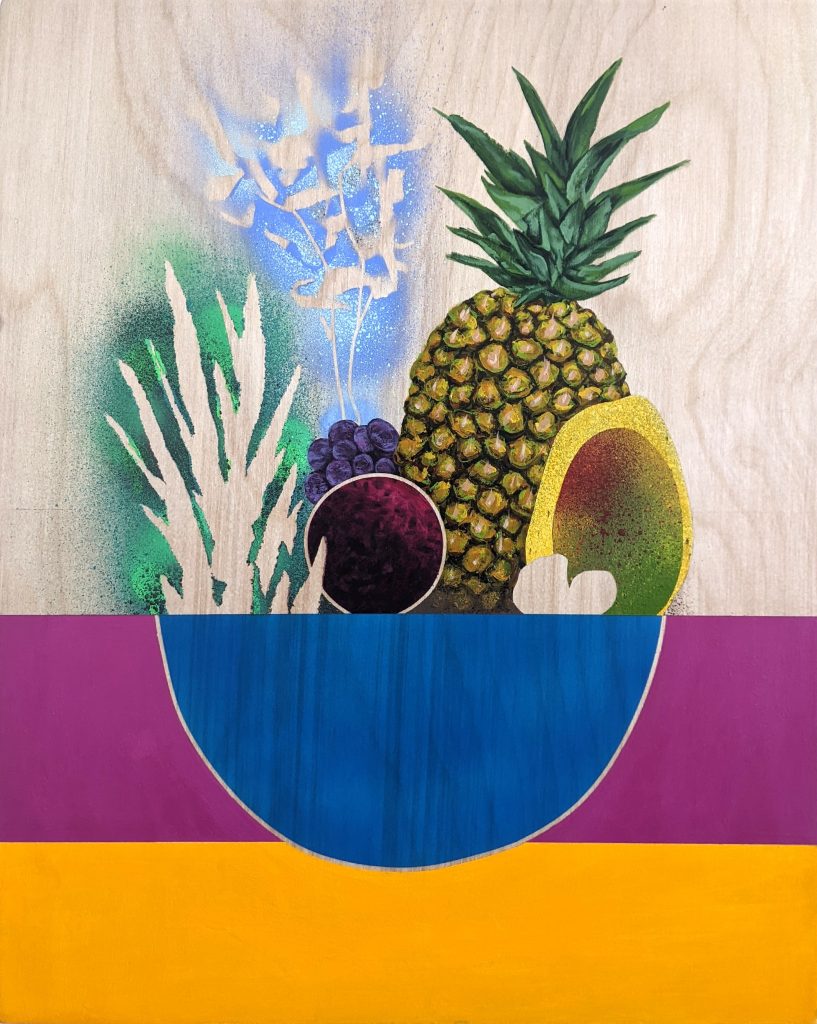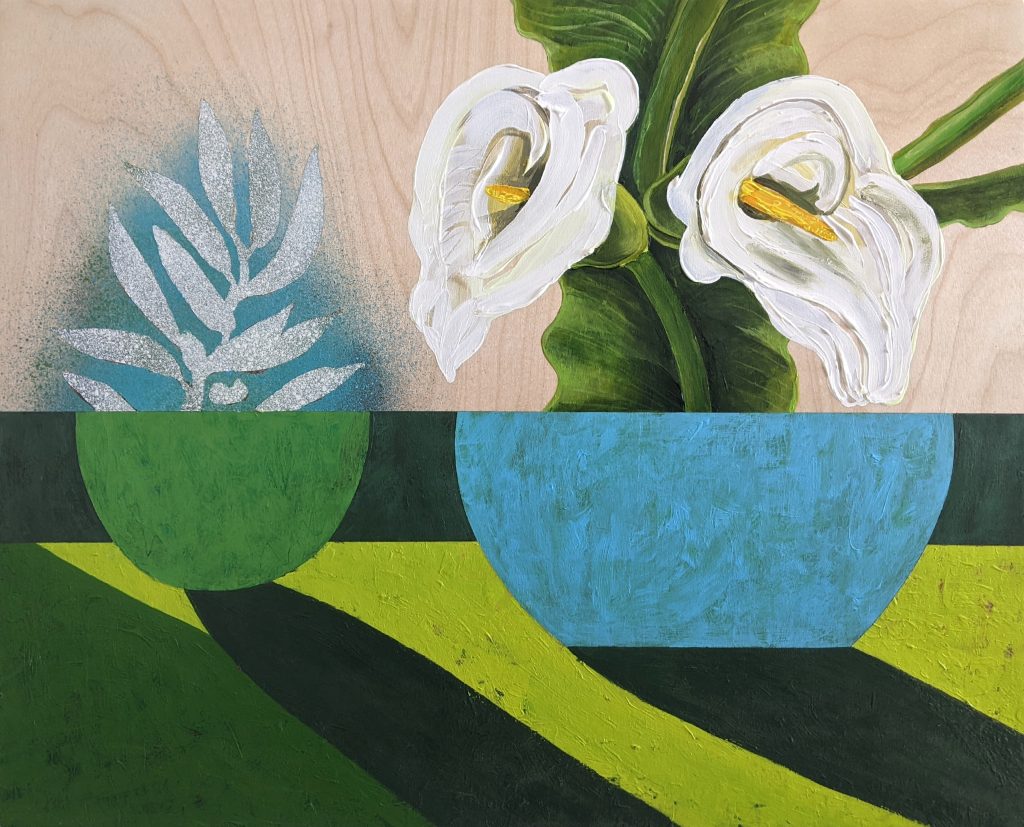 BIOGRAPHY
Mario Alexander Navasero is an Oakland, California-native and is a current resident artist at Faultline Artspace in East Oakland. He is primarily an abstract painter with a wide range of mediums. Self-taught with many years of honing his practice, the artist has consistently shown at galleries and art spaces throughout the immediate Bay Area. Apart from working on his own art, Navasero also guest curates for various galleries, installs exhibitions, manages a framing business, and is very active within the Bay Area art community.