Pleasanton Art League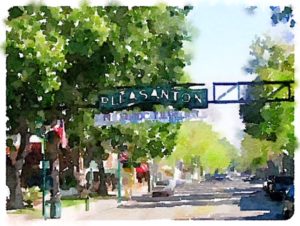 CALL for ART:  "PAINT PLEASANTON 2018"
Great opportunity for local artists! The Pleasanton Art League is hosting a Plein-Air painting competition, themed "PAINT PLEASANTON 2018". This inaugural event, scheduled for the weekend of September 22 and September 23, 2018, encourages participating artists from around the East Bay to paint Plein Air from one of the many historic and scenically beautiful locations available in the City of Pleasanton.
The art works will be available for sale in front of the Museum on Main on Sunday, Sept. 23, with the afternoon culminating with an awards ceremony.
For details and the prospectus, visit Pleasanton Art League's website HERE
---
EXHIBITION OPPORTUNITIES

HARRINGTON GALLERY at the FIREHOUSE ARTS CENTER
Proposals for group art exhibitions are now being accepted for the Harrington Gallery, and solo exhibitions for the ancillary exhibition spaces in the Firehouse Arts Center. Please review the policies and follow the guidelines in the Submission Requirements as you prepare your proposal.