8th Annual FRESH WORKS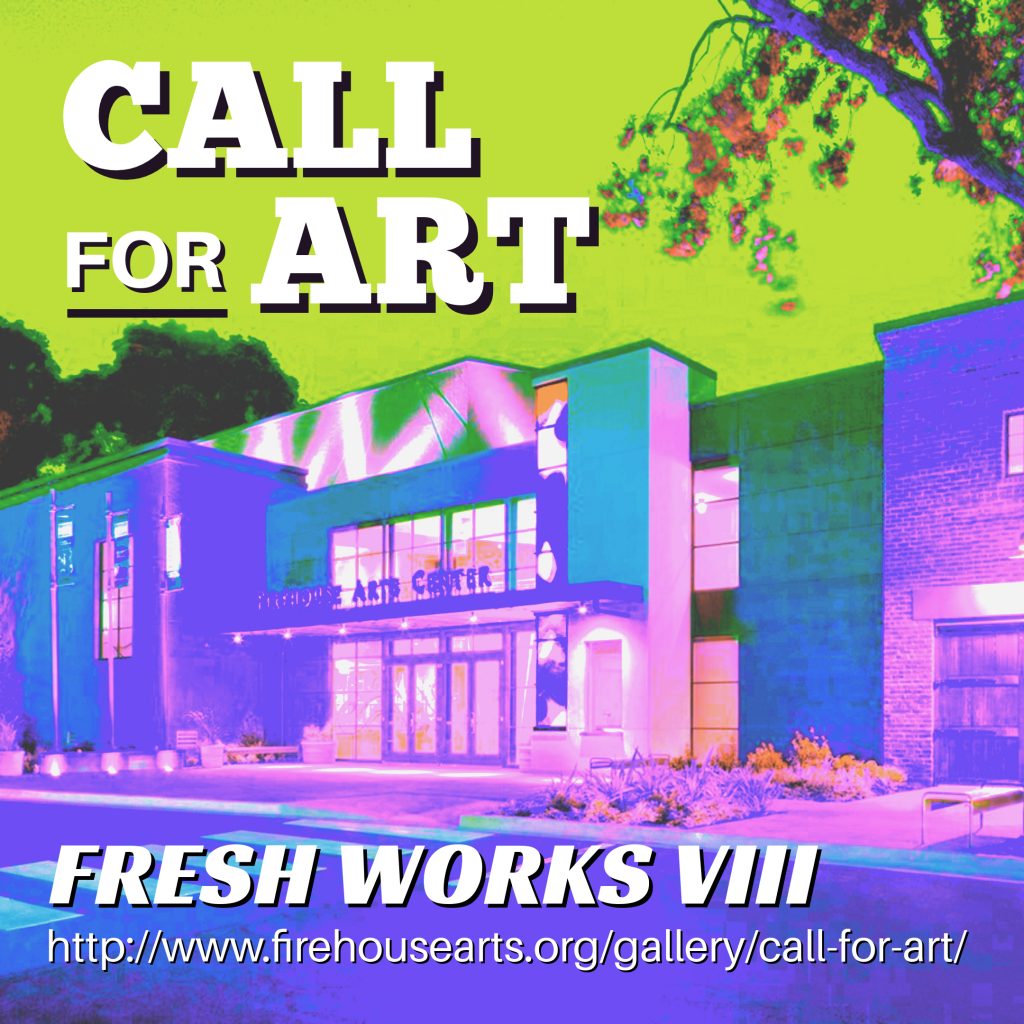 CALL for ART:  FRESH WORKS VIII
Exhibition Dates: April 28 through June 2, 2018
Entry Form Fresh Works VIII 2018
Harrington Gallery's 8th Annual FRESH WORKS Juried Exhibition is now open for application. FRESH WORKS VIII is an exhibition opportunity for emerging and established artists who reside or work in the greater Bay Area, with the focus of the exhibition being on new works.
Juror: Beverly Rayner received her Master of Fine Arts from San Jose State University. Her work has been featured in solo exhibitions in many cities including San Francisco, San Jose, Santa Monica, Monterey, and Seattle. It has been collected by MFA Houston, Oakland Museum, Crocker Museum, and David and Lucille Packard Foundation, to name a few. She teaches and lectures at Cabrillo College in Aptos, and conducts workshops in traditional, alternative/antique processes, digital photography, and sculpture. For more information, visit her website at www.beverlyrayner.com
Cash and Merit Awards will be announced at the opening reception, April 28, 2018, 1:00-3:00pm.
Important Dates:
Entry Deadline: Digital Images, Entry Form, and Payment due by 5:00 pm Friday, March 2, 2018
Notifications: Email notification of Acceptance/Non-Acceptance sent by Monday, March 19
Delivery of Accepted Work: Thursday, April 12, 2:00 – 6:30 pm
Opening Reception and Awards: Saturday, April 28, 1:00 to 3:00 pm
Exhibition Dates: April 28 – June 2, 2018
Pick-up of Work: Tuesday, June 5, 2:00 – 6:30 pm
Download Entry Form: Entry Form Fresh Works VIII 2018
Contact Julie Finegan, Visual Arts Coordinator jfinegan@cityofpleasantonca.gov 925-931-4849
---
EXHIBITION OPPORTUNITIES

HARRINGTON GALLERY at the FIREHOUSE ARTS CENTER
Proposals for group art exhibitions are now being accepted for the Harrington Gallery, and solo exhibitions for the ancillary exhibition spaces in the Firehouse Arts Center. Please review the policies and follow the guidelines in the Submission Requirements as you prepare your proposal.