FRESH WORKS X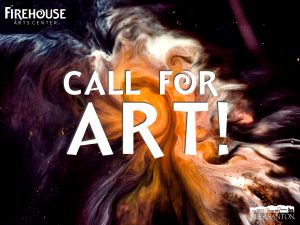 CALL for ART:  FRESH WORKS X
Exhibition Dates: April 25 through June 6, 2020
Fresh Works Prospectus Download HERE
Harrington Gallery's 10th Annual FRESH WORKS Juried Exhibition is now open for application. FRESH WORKS IX is an exhibition opportunity for emerging and established artists who reside or work in the greater Bay Area, with the focus of the exhibition being on new works.
2020 Juror: Daniel Nevers is executive director of the Berkeley Art Center. He has been involved in the Bay Area arts sector for 20 years as an administrator, artist and educator. His work has been shown locally at Headlands Center for the Arts, Root Division, the San Francisco Arts Commission and Southern Exposure, and he has taught studio art and professional practices for artists at the University of California, Berkeley, California College of the Arts and Mills College. Nevers has organized exhibitions and projects at Southern Exposure, Rhythmix Cultural Works and Mills College. He holds an MFA from Mills College and a bachelor's degree in journalism from the University of Texas at Austin.
Cash and Merit Awards will be announced at the opening reception, April 25, 2020, 1:00-3:00pm.
Important Dates:
Entry Deadline: Digital Images, Entry Form, and Payment due by 5:00 pm Wednesday, March 12, 2020
Notifications: Email notification of Acceptance/Non-Acceptance sent by Thursday, March 23, 2020
Delivery of Accepted Work: Thursday, April 16, 2:00 – 6:00 pm
Opening Reception and Awards: Saturday, April 25, 1:00 to 3:00 pm
Exhibition Dates: April 25-June 6, 2020
Tuesday, June 9, 2:00 – 6:00 pm
After you have read the prospectus carefully SUBMIT your work HERE
---
EXHIBITION OPPORTUNITIES

HARRINGTON GALLERY at the FIREHOUSE ARTS CENTER
Proposals for group art exhibitions are now being accepted for the Harrington Gallery, and solo exhibitions for the ancillary exhibition spaces in the Firehouse Arts Center. Please review the policies and follow the guidelines in the Submission Requirements as you prepare your proposal.