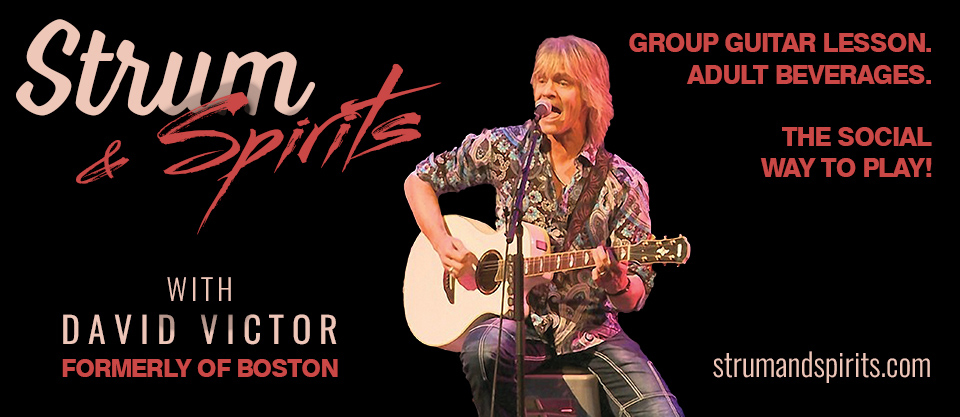 General:  $39
With Guitar:  $49
Spectator: $25
"Strum & Spirits" is a new, interactive, social way for beginners to learn to play the guitar, discover rock 'n roll history, experience new wines and have fun doing it all! Guitarist/vocalist David Victor (formerly of the multi-platinum band BOSTON) takes each group by the hand and gently introduces the fundamental concepts of the guitar with a presentation spiked with storytelling and humor. It's like a "paint-and-sip" class, only more rockin'!
You need not know how to play the guitar at all! You'll get more out of it if you know NOTHING. In fact, you DO NOT even need to own a guitar! David will provide up to 50 guitars for his guests (rental price applies, see tickets). You can also bring your own guitar if you wish.
The wine pairing for this evening's event is "The Fiend" from Tooth & Nail Vineyards of Paso Robles. Come and learn about some new wines and learn to play some of the greatest rock 'n roll songs ever written in an enjoyable, new, relaxed and innovative way.
BONUS: At the Firehouse, our first 40 participants will find themselves on the beautiful Firehouse stage with David!
David will finish the evening with a special acoustic performance of some of his favorite BOSTON songs and more that will blow you away!
Location
Firehouse Arts Center