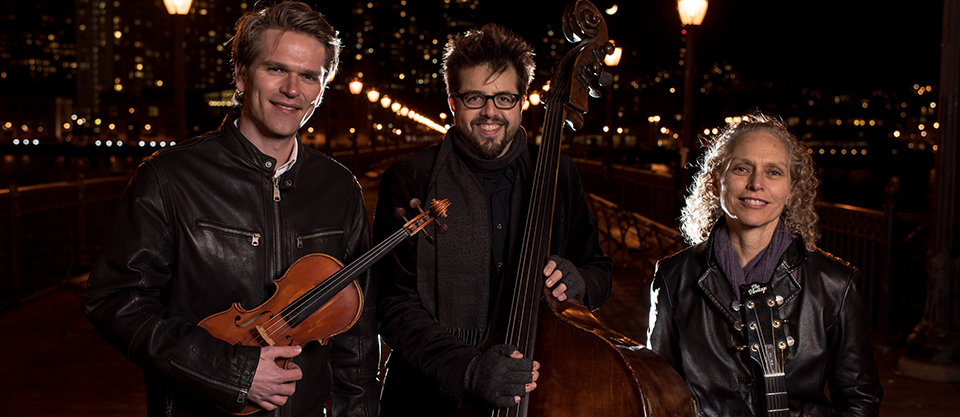 Three extraordinary musicians, violinist Mads Tolling (two time Grammy winner with the Turtle Island String Quartet), guitarist Mimi Fox (six time winner of DownBeat's International Critics Poll) and Jeff Denson (celebrated bassist/vocalist), have come together to form the SAN FRANCISCO STRING TRIO. These internationally renowned musicians play a genre defying, acoustic mix of lyrical ballads, sizzling tangos, evocative blues, and infectious funk.
They have recorded a CD, commemorating the 50th anniversary of the Beatles' landmark album, 'Sgt. Pepper's Lonely Hearts Club Band' and will be presenting songs from this landmark album in a once in a lifetime concert.
If you grew up listening to the Beatles or started listening to them much later, you do not want to miss this event!
This concert is presented by Red-Legged Frog Productions.
Location
Firehouse Arts Center